News
Toyota Marks Sale of 50-Millionth Corolla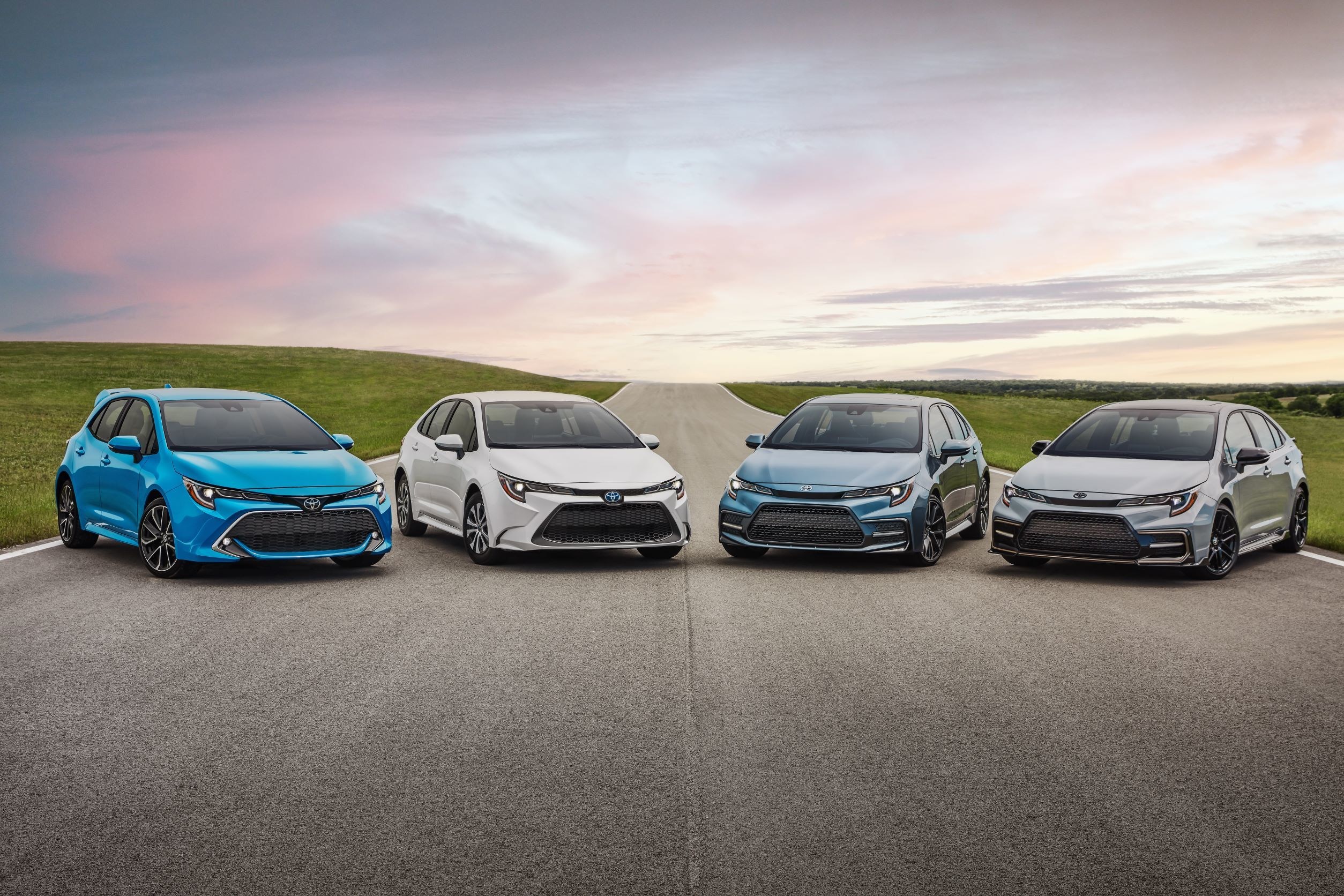 This past July, Toyota sold its 50-millionth Corolla, the automaker announced. Now in its 12th generation and over 55 years in production, Corolla remains one of the world's top-selling vehicles, Toyota said.
Toyota introduced the Corolla in 1966, and it arrived in the U.S. in spring 1968 as a 1969 model, starting at about $1,700. Gas cost $0.35 a gallon, and the median household income was $7,700. The No. 1 TV show in America was "Rowan & Martin's Laugh-In," and top hit songs that early Corolla drivers would have heard on the optional AM radio included Otis Redding's "(Sittin' on) The Dock of the Bay," Simon and Garfunkel's "Mrs. Robinson" and The Beatles' "Hey Jude."
Corolla sales were already on the upswing, Toyota said, when the October 1973 Oil Embargo set off a chain reaction of long lines and higher prices at the gas pump, and even fuel rationing, leading buyers to turn to the Corolla.
Corolla emerged from that downbeat period with an even wider and rapidly growing appeal, and Toyota began to add more models, including sporty fastback coupe and liftback versions.
By the mid-1980s, Toyota was building Corollas in the U.S., and today, Corollas are built at Toyota Motor Manufacturing Mississippi, Inc. (TMMMS), which opened in 2011. The new Mazda Toyota Manufacturing plant in Huntsville, Alabama, began building the all-new Toyota Corolla Cross this year.