About Us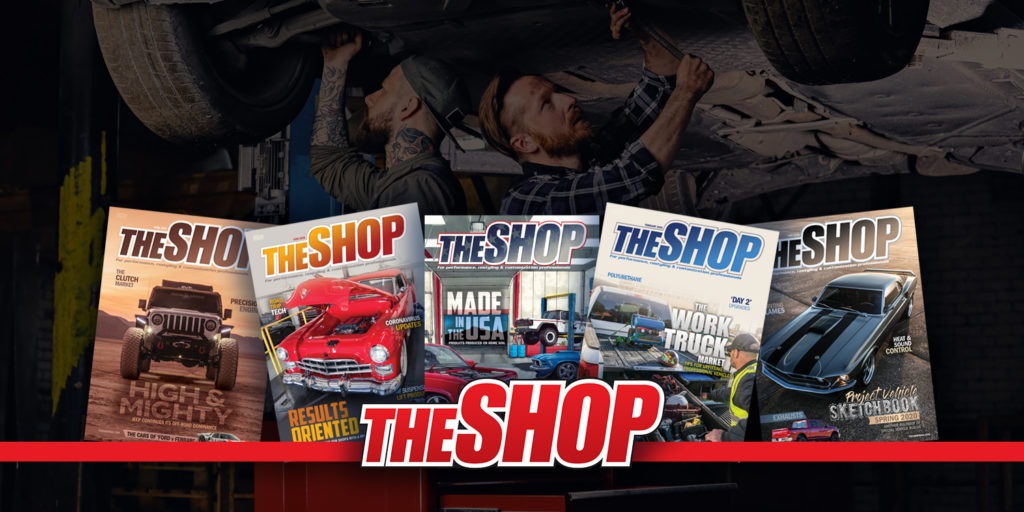 THE SHOP covers the full spectrum of the automotive aftermarket, from performance and racing, to restyling and vehicle customization, to off-road and diesel. If you're in the business of making vehicles run better, look better or work better, then you'll find everything you need to stay in top gear within the pages of THE SHOP.
Expanded editorial coverage brings you all of the inside information you've come to expect, plus looks at additional profit centers that could allow you to expand your service offerings. With diversification being an important component of many of today's most successful businesses, it just makes sense to investigate new avenues of opportunity as they present themselves.
Look to THE SHOP for articles on the latest aftermarket trends, "in the trenches" columns from industry professionals, business ideas you can incorporate today, profiles of successful companies, and plenty of new product roundups. Easy-to-identify sections focus on: Performance, Restyling/Aftermarket Accessories, Hot Rods & Customization, Technology & Electronics, and Shop Tools & Equipment.
Contact Us   |   Advertise With Us   |   Subscribe to the Magazine   |   Subscribe to the Newsletter
Have Questions?
Feel free to contact any one of our service team members directly: