News
ORACLE Lighting Announces Winners of Customer Awards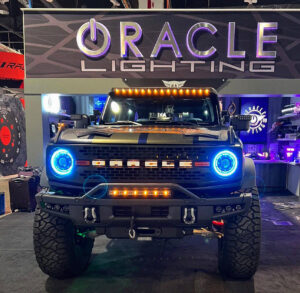 ORACLE Lighting has revealed the winners of its first-ever ORACLE Customer Awards, the company announced.
The awards, presented during the 2023 SEMA Show, aim to recognize sales growth, investment in building brand awareness and serving its respective customers in unique and exciting ways, the company said.
Warehouse Distributor (WD) of the Year: Turn5
The parent company of AmericanMuscle, ExtremeTerrain and AmericanTrucks, Turn5 has experienced the largest sales growth among ORACLE WD customers from 2019 to the present, the company said.
Pole Position Award: Turn 14 Distribution
Turn 14 Distribution has tripled sales of ORACLE products since it began offering the brand in 2021, according to ORACLE.
Installer of the Year: Joe's Jeep Jungle
Maryland-based Joe's Jeep Jungle offers lighting and suspension upgrades to complete builds and restorations, and modifies several Jeeps daily based on its customers' needs. The shop uses ORACLE products for its individual and Jeep club customer projects.
Customizer of the Year: Distinction Applied
Friends and family-owned and operated Distinction Applied customizes OEM parts and offers aftermarket upgrades, including custom-painted ORACLE products.
Showstopper Award: Vision Industries
Vision Industries offers sealed beam, underbody and other ORACLE products to classic, muscle car and truck, and lowrider enthusiasts.
"We want to thank our customers for being ORACLE brand champions and trusting us to deliver lighting products that match their own standards for quality and performance," said Tiffanie Hartenstein, ORACLE Lighting's CEO and co-founder. "The growth and commitment to the aftermarket industry represented by these companies is astounding, and we are thrilled to be part of their ongoing success."