News
LSI Founder & CEO to Retire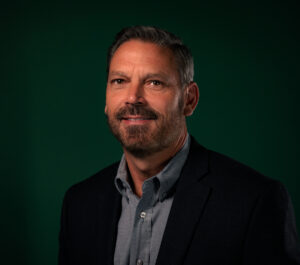 Lubrication Specialties (LSI) founder and CEO Chris Gabrelcik is retiring, effective June 30, the company announced.
Gabrelcik will continue to own and oversee the management of Microwave Renewable Technologies (MRT) in Mount Gilead, Ohio, the company said.
Gabrelcik began Lubrication Specialties in 1997 with a focus on providing lubrication services to top industrial and commercial accounts to ensure equipment operated at maximum capacity. In 2005, Gabrelcik develop an oil additive treatment, now branded as Hot Shot's Secret Stiction Eliminator. Hot Shot's Secret's has now grown to a family of over 50 products that includes engine and gear oils, transmission fluids, oil and fuel additives for gas- and diesel-powered vehicles, coolants, gun and bow oil, spray lubricants and a dedicated product line for RV vehicles.
Gabrelcik expanded LSI in 2012 by acquiring Frantz Filter, and in 2014, purchased Fluid Recovery, a company that specializes in recycling antifreeze and other automotive fluids and one year later founded Microwave Renewable Technologies (MRT). In 2020, he formed LSI Chemical, a division developed to provide innovative high-performance oil and fuel additives for downstream oil, petrol and diesel fuel production. LSI Chemical also provides private label services for a global client base.
In June 2022, Gabrelcik sold most of the assets of Lubrication Specialties Inc., including Hot Shot's Secret, Frantz Filter, and LSI Chemical to Gold Eagle Company (Chicago, IL); retaining ownership of MRT with the agreement to continue to serve as CEO of Lubrication Specialties for one year. He will officially retire as CEO of Lubrication Specialties on June 30.
Gabrelcik says, "It is hard to believe that what began as a home garage-based business developed in time to provide employment in my local community for seventy people that I have grown to care about and respect. LSI was formed with a mission of solving problems not addressed by the market that are powered by science. Our products improve performance in the form of preventative maintenance, emissions, and MPG and of late my focus has been on environmental sustainability. Reflecting on my career, I see that I have been truly blessed to build a business based on new technologies that has helped make our world a better place. Now I will have an opportunity to continue a legacy of working to protect the environment with MRT as there is no credible way to recycle tires and tires have become a huge problem all over the world."