News
Jeep to Offer Factory Wrangler Half Doors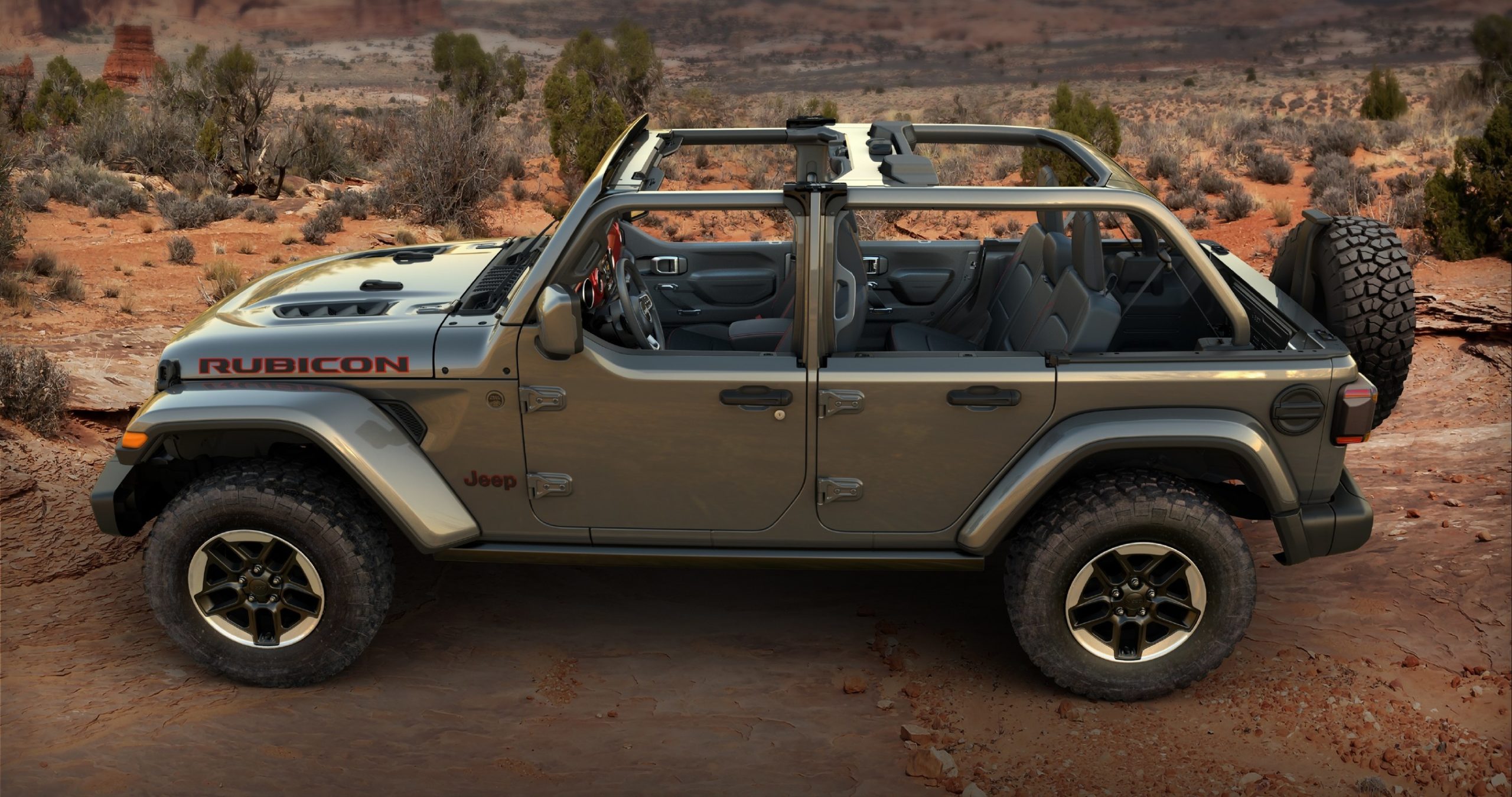 Jeep Performance Parts (JPP) from Mopar is introducing new half doors for the Jeep Wrangler, the company announced.
"The open-air freedom of driving the Jeep Wrangler is a one-of-a-kind experience," said Jim Morrison, Vice President, Jeep Brand North America. "Now with the latest Dual-Door Group factory offering from Mopar and its full catalog of authentic Jeep Performance Parts, our active lifestyle enthusiasts can easily push the open-air envelope further."
"We offer more than 500 quality-tested, factory-backed parts and accessories across the entire Jeep lineup," said Mark Bosanac, North America vice president, Mopar Service, parts & customer care. "With the addition of new factory-engineered half doors for the legendary Jeep Wrangler, we continue to expand our comprehensive off-road catalog."
Available for both two- and four-door Jeep Wrangler models through the Mopar Custom Shop, the new Jeep Wrangler Dual-Door Group includes both full and half doors. Full-steel production doors are installed on the vehicle while matching body-color half doors are conveniently packaged within the vehicle.
The new half doors are designed to work when equipped with any of the following features: power mirrors, blind-spot detection, passive and non-passive entry handles and power locks. A swap from full doors to half doors can be accomplished within minutes using the existing hinge locations and the exact same wiring connections, Jeep said.
New upper-window assemblies create a weather-tight seal and feature zippered plastic windows for quick, easy removal, the automaker said. Two materials are offered for the assemblies: base-model vinyl that matches the production soft-top roof or premium acrylic that matches the premium soft-top roof.
Each upper-door frame section uses a tool-free, dual-guide post feature for installation and removal.