News
Hagerty to Partner with The Henry Ford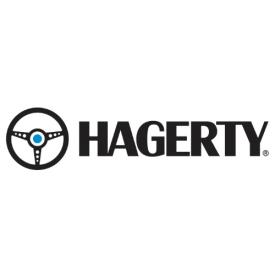 Hagerty, an automotive lifestyle brand and provider of collector car insurance, has pledged $1 million to The Henry Ford and has been named the institution's newest Partner in Innovation.
"Hagerty and The Henry Ford are like-minded organizations that each have a passion for activating the car-enthusiast community and inspiring a new generation of drivers and automotive fans," said Patricia Mooradian, president and CEO of The Henry Ford. "We look forward to creating meaningful experiences and connections for our shared audiences."
The recognition highlights Hagerty's mission to save driving and expand car culture for future generations and its commitment to generating content and experiences for automotive enthusiasts around the world, the company said.
As a Partner in Innovation, the company will be integrated into The Henry Ford's programming and content both on-site and online over a six-year period, including features on the institution's television series, The Henry Ford's Innovation Nation. Hagerty also will serve as the presenting sponsor for Motor Muster and Old Car Festival, hosted annually in Greenfield Village. In addition, The Henry Ford will launch an enthusiast group on Facebook where the public will have access to the institution's collections and archives and a variety of content co-produced by Hagerty.
"In the world of cars, The Henry Ford is iconic, and we are honored to partner with them," said McKeel Hagerty, CEO of Hagerty, home to Hagerty Drivers Club, one of the world's largest communities for car enthusiasts. "We look forward to helping both organizations get better and better at our shared mission of preserving, celebrating and expanding our shared automotive heritage."