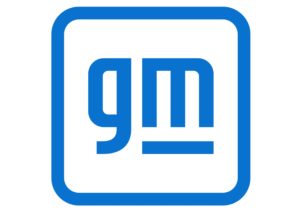 General Motors is debuting a new logo as part of the company's comprehensive efforts to accelerate mass adoption of electric vehicles, the automaker announced.
The company is also evolving its brand identity as GM transforms itself to deliver on a vision that creates a world with zero crashes, zero emissions and zero congestion, the company said in a statement announcing the rebrand.
"There are moments in history when everything changes. Inflection points. We believe such a point is upon us for the mass adoption of electric vehicles," said Deborah Wahl, GM global chief marketing officer. "Unlike ever before, we have the solutions, capability, technology and scale to put everyone in an EV. Our new brand identity and campaign are designed to reflect this."
The rebrand also aims to highlight GM's Ultium platform, the company said.
Ultium will be the foundation for GM's next-generation EV lineup, powering everything from mass-market to high-performance vehicles, including the GMC HUMMER EV and Cadillac LYRIQ. According to GM, the Ultium platform will be capable of delivering an EV that can go up to 450 miles on a full charge, will power EVs of many sizes, shapes and price points, and is capable of 0-60 mph performance in as little as three seconds for some models.
"GM has the talent, technology and ambition to advance a safer world for all, help reduce emissions and accelerate toward our all-electric future," said Wahl. "'Everybody In' demonstrates our intent to lead, while inviting others – policymakers, partners, individuals – to play an active role in moving society forward, whether that's helping to expand infrastructure, advocating for progress in their communities, or simply taking an EV for a test drive to learn about the benefits of EV ownership."
The new logo aims to bring a more modern and vibrant look to GM's familiar blue square, a team of GM designers said, and features a color gradient of vibrant blue tones, evoking the clean skies of a zero-emissions future and the energy of the Ultium platform. The new brand identity extends to technology brands including Ultium.