News
Ford Delays Vehicle Deliveries Over Blue Oval Badge Shortage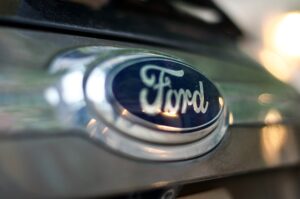 According to a report from the Wall Street Journal, Ford has delayed deliveries of some vehicles because the manufacturer does not have enough blue oval badges.
The shortage is said to be impacting F-Series pickup trucks, according to the report, and attempted workarounds—like 3D printing the badges—were unsuccessful.
The Wall Street Journal also reported that the company will have 40,000 to 45,000 vehicles in inventory at the end of the third quarter that couldn't be shipped to dealers because they were awaiting needed parts, but wouldn't confirm how many would be delayed due to the badge shortage.
Click here to read the full story from the Wall Street Journal.