News
BendPak Purchases New Headquarters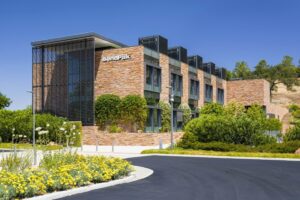 BendPak has purchased a new global headquarters in Agoura Hills, California, the company announced.
The 22,256-sq.-ft. administrative building, built in 2012 for the Conrad N. Hilton Foundation, is situated on 12 acres just west of Los Angeles. BendPak expects to relocate from its current Santa Paula, California, offices by the end of the summer, the company said. The building has also earned LEED Platinum certification, the highest level available for sustainable buildings from the U.S. Green Building Council.
"We are thrilled to own this landmark property," says Don Henthorn, BendPak founder and chairman emeritus. "Our business is booming, and we've simply outgrown our current space. We believe this location will enhance our ability to serve our customers, while also providing our team with an uplifting and energizing work environment."
The new headquarters will be home to client and customer service, engineering, product development, marketing, information technology, human resources, accounting and management, the company said.
"Our new global command center will enable us to provide a healthier, more comfortable and supportive work environment to help our employees thrive personally and professionally," says Jeff Kritzer, BendPak president and CEO. "We look forward to this exciting new chapter in our company's history and invite our clients and partners to visit us and experience the peaceful and inspiring environment for themselves."