News
AHF Receives GM Grant for Educational Programs on Black Automotive Industry Pioneers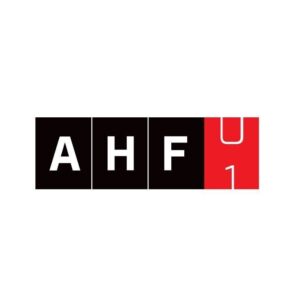 The Automotive Hall of Fame (AHF), located in Dearborn, Michigan, has received a $500,000 grant from General Motors to launch a new educational program entitled "Black Innovation, Invention, and Leadership in Mobility," the organization announced.
The grant enables the AHF to begin developing a multi-channel experience, AHF officials said, that will educate the community about Black contributions to the global automotive industry as well as the industry's impact on Black families and communities.
"The Automotive Hall of Fame is extremely grateful to General Motors for this generous grant to launch this important initiative," said Sarah Cook, president, of the Automotive Hall of Fame. "There are many voices that have shaped – and continue to shape – the mobility industry, and we are excited to begin the work to tell their important stories."
The grant program aims to recognize that the Black community is often underrepresented when telling the automotive industry's history, GM representatives said, and help lift up Black voices and increase awareness of the impact the community has had on the industry.
"GM is proud to support the Automotive Hall of Fame as it launches its "Black Innovation, Invention, and Leadership in Mobility" program," said Terry Rhadigan, AHF board member and vice president of Corporate Giving at GM. "AHF's efforts to create and share knowledge will spark social change through general education and promote new learning and career opportunities for our next generation of mobility leaders and influencers."
Content development for this program is funded by this grant for one year, and the AHF is targeting a launch date of February 2023, the organization said. The AHF will utilize both its physical exhibit space and digital capabilities to share the new content. In addition to the exhibit, there will be educational programming for a K-12 audience and an honoree lecture series. AHF is seeking community involvement, as well as additional funding, to bring a robust program to the public.
"We plan to highlight several key aspects of Black contributions that created the industry, including the labor, invention, design, engineering, and leadership that created the modern automotive manufacturing industry," said Cook. "The program will explore how mobility, vehicle ownership, and roadways have impacted Black communities in Detroit, throughout the country, and around the world, and will focus on first-hand oral histories of Black leaders, both historic and contemporary."