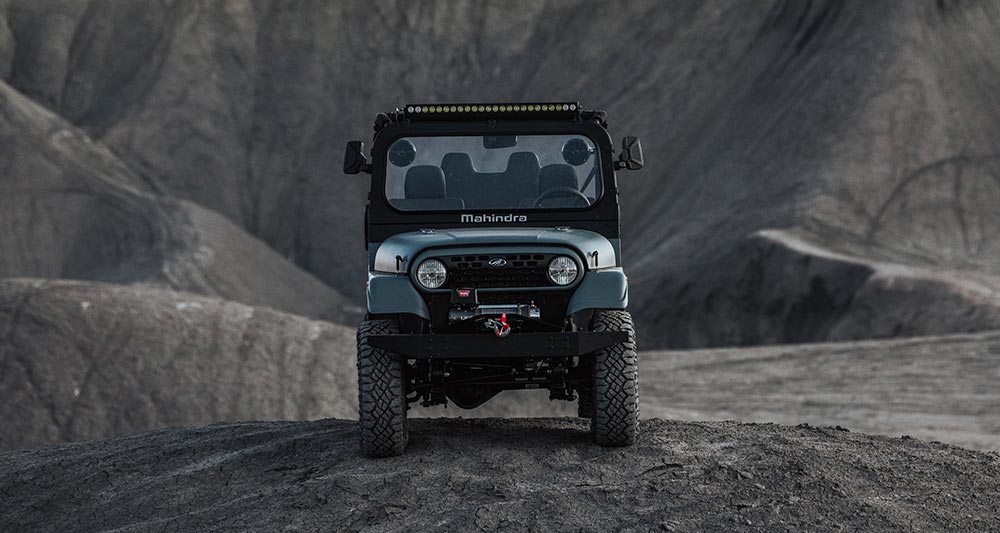 The newly designed grille on the Mahindra Roxor aims to settle a legal battle with Fiat Chrysler and the Jeep brand.
Indian car manufacturer Mahindra has redesigned the Roxor, its off-road-only vehicle, amid its legal battle with Fiat Chrysler, the parent company of the Jeep brand.
Despite possessing the license to build the original Willys Jeep since the 1940s, Mahindra has come under fire for the Roxor's visual similarities to the Jeep Wrangler, making the company the target of an FCA complaint to the U.S. International Trade Commission.
In response, Mahindra has unveiled the redesigned 2020 Roxor, which features significant styling changes—most notably the grille—to avoid further legal complications.
The company also released the following statement:
"Mahindra has already launched its model year 2020 Roxor with significant styling changes and will make additional styling changes, if so required in cooperation with the ITC. In the meantime, Mahindra expects to enjoy increased sales of the 2020 model with its unique new grille design and numerous product improvements, which should continue creating additional jobs going forward."