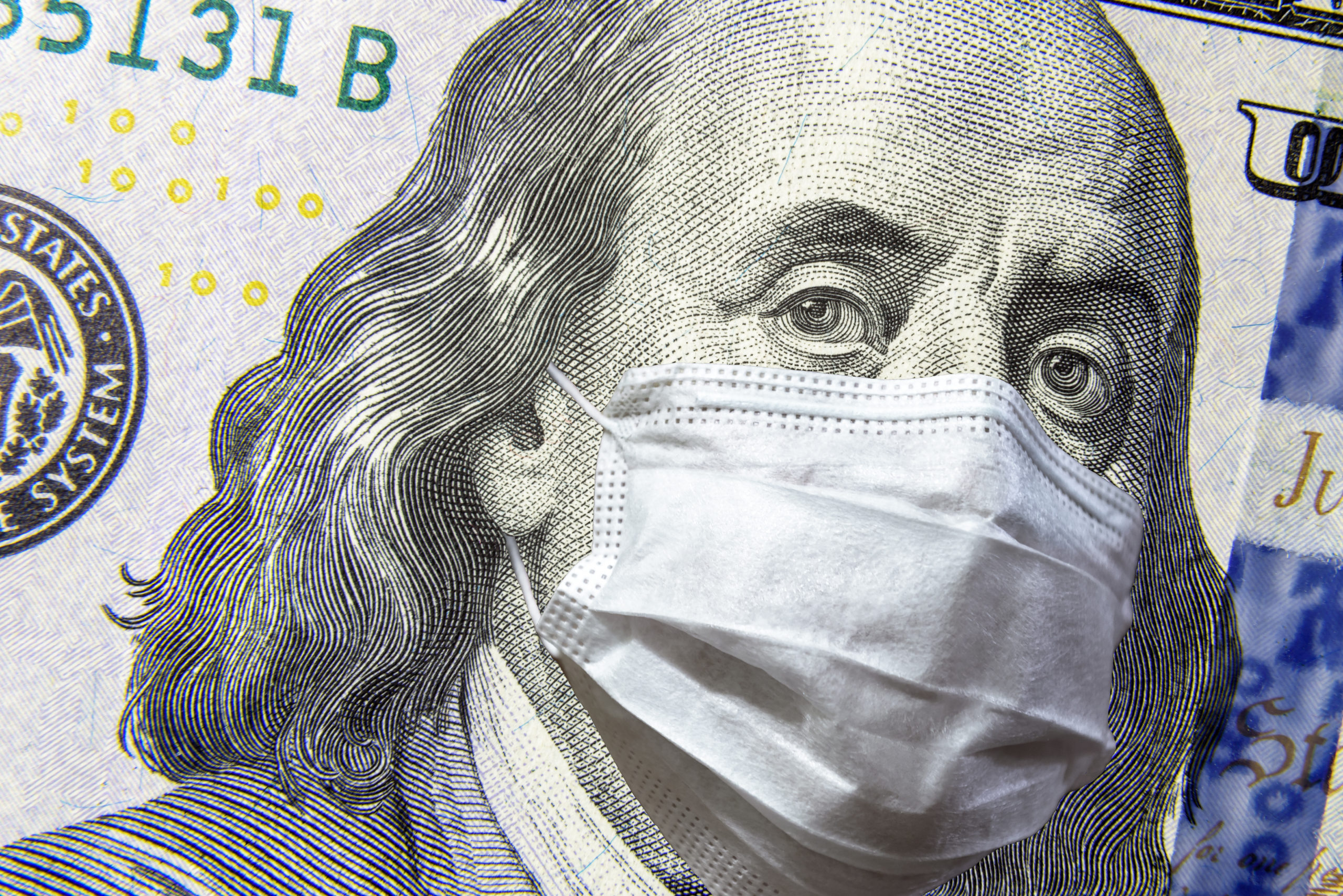 Nearly seven million Americas have been diagnosed with the novel coronavirus, 201,411 of which have died as a result. Moreover, the economic impacts are widespread, with tens of millions left unemployed to face new challenges. But for every hardship, there is a story of American resilience.
While many small businesses across the country are struggling, the aftermarket is flexing its grit. Shops like Red Desert Off Road/LINE-X in southern Utah, Allout Offroad Performance in Texas and Archie's Off Road Performance Center in Maine are clearing product off the shelves and booking out months in advance.
US COVID-19 Cases Reported to the CDC in the Last 7 Days, by State/Territory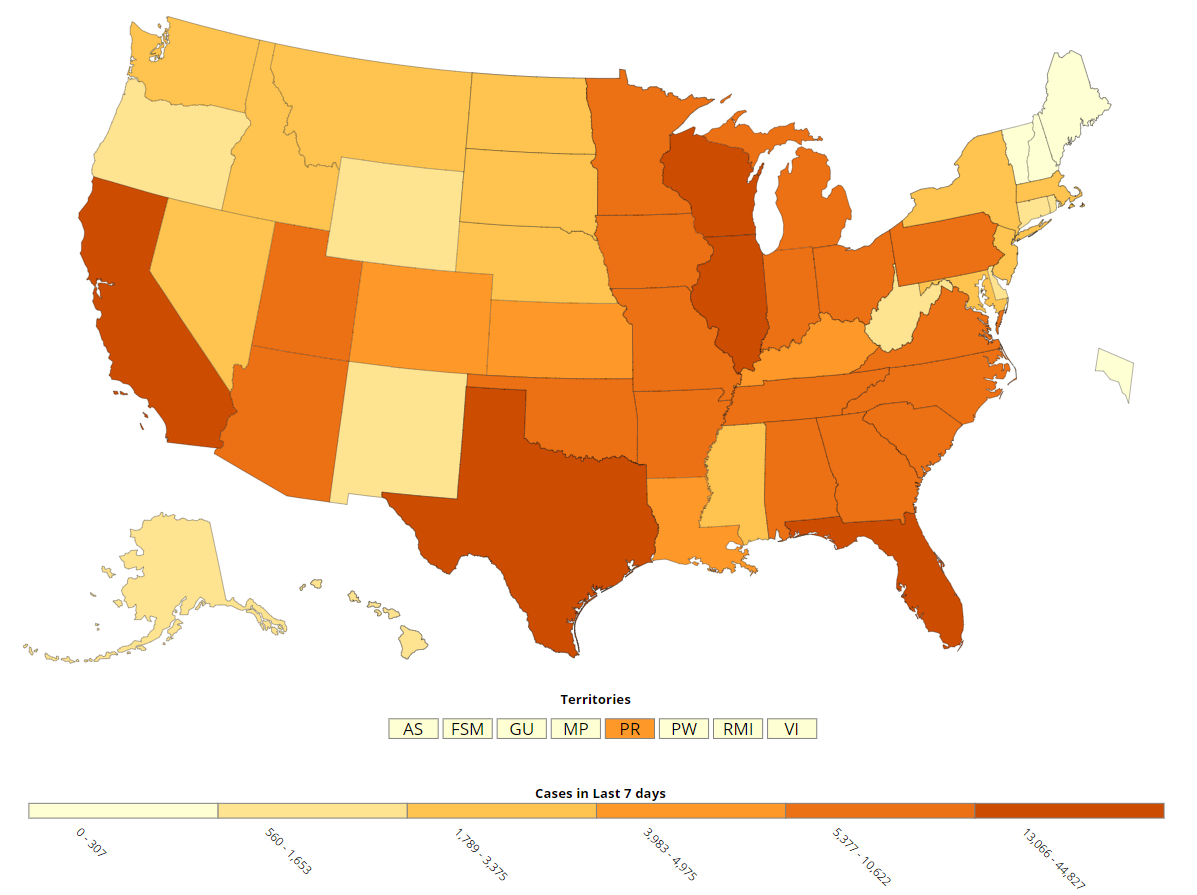 The monthly Key Performance Indicator Report serves as an objective "wellness check" on the overall health of our nation, from the state of manufacturing and automotive industry to current economic conditions and consumer trends.
For starters, economic growth is on the rise in the third quarter, following a sharp contraction of 31.7% (annualized rate) during the second quarter, according to The Conference Board. Reviving the U.S. economy to "soaring" pre-pandemic levels undoubtedly will take time, but "there has been some progress in driving economic activity higher over the summer, despite a sharp uptick in new COVID-19 cases. Various economic indicators that we track have rebounded in July and August at a greater than expected rate."
Furthermore, an increase of 1.4 million in total nonfarm payroll employment during August dropped the unemployment rate to 8.4%, with the largest job gains occurring in New York (+153,300), Texas (+106,800) and California (+101,900).
Below are a few key data points explored in further detail throughout the report:
The August PMI® registered 56%, up 1.8 percentage points from the July reading of 54.2%.
Unemployment rates were lower in August in 41 states, higher in two and stable in seven, including the District of Columbia.
Notable job gains occurred in retail trade, professional and business services, leisure and hospitality, as well as education and health services.
Motor vehicles and parts production rose almost 500% over the past three months, which placed output back to pre-pandemic levels.
Total new vehicle sales improved for the fourth consecutive month in August, with the SAAR registering near 15 million units.
Nearly 1.36 million motor vehicles were sold to customers in the U.S. during August. Compared to a year ago, vehicle sales are down nearly 330,000 units, or 20%; however, sales experienced a boost of 90,000 units, or approximately 7%, when compared to last month.
For the fifth consecutive month, trucks/SUVs are on pace to account for more than three-fourths of retail sales.
The NFIB Optimism Index increased 1.4 points in August to 100.2, a reading slightly above the historical 46-year average.

Seven of the 10 Index components improved, two declined and one was unchanged. The NFIB Uncertainty Index increased two points in August to 90.
"Small businesses are working hard to recover from the state shutdowns and effects of COVID-19," said Bill Dunkelberg, chief economist at NFIB. "We are seeing areas of improvement in the small business economy, as job openings and plans to hire are increasing, but many small businesses are still struggling and are uncertain about what the future will hold."
Important takeaways, courtesy of NFIB
Consumption of goods increased faster than production, resulting in a huge decline in inventories (negative investment) which reduced the GDP growth rate by four percentage points. Small business owners noticed and are leading the way with plans to spend more.
Earning trends over the past three months improved seven points to a net negative 25% reporting higher earnings.
Job creation plans increased three points to a net 21%.
Job openings increased three points to 33% of firms with at least one unfilled position.
The percent of owners thinking it's a good time to expand increased one point to 12%.
Real sales expectations in next three months decreased two points to net 3%.
Readers are encouraged to study the most current Small Business Optimism Index. Also, follow the links to learn more about unemployment insurance and unemployment insurance relief during the COVID-19 outbreak, including contact information for state unemployment insurance offices.
The monthly Key Performance Indicator Report is your comprehensive source for industry insights, exclusive interviews, new and used vehicle data, manufacturing summaries, economic analysis, consumer reporting, relevant global affairs and more. We value your readership.
KPI — September: State of Business: Automotive Industry