Features
KPI — September: State of Business: Automotive Industry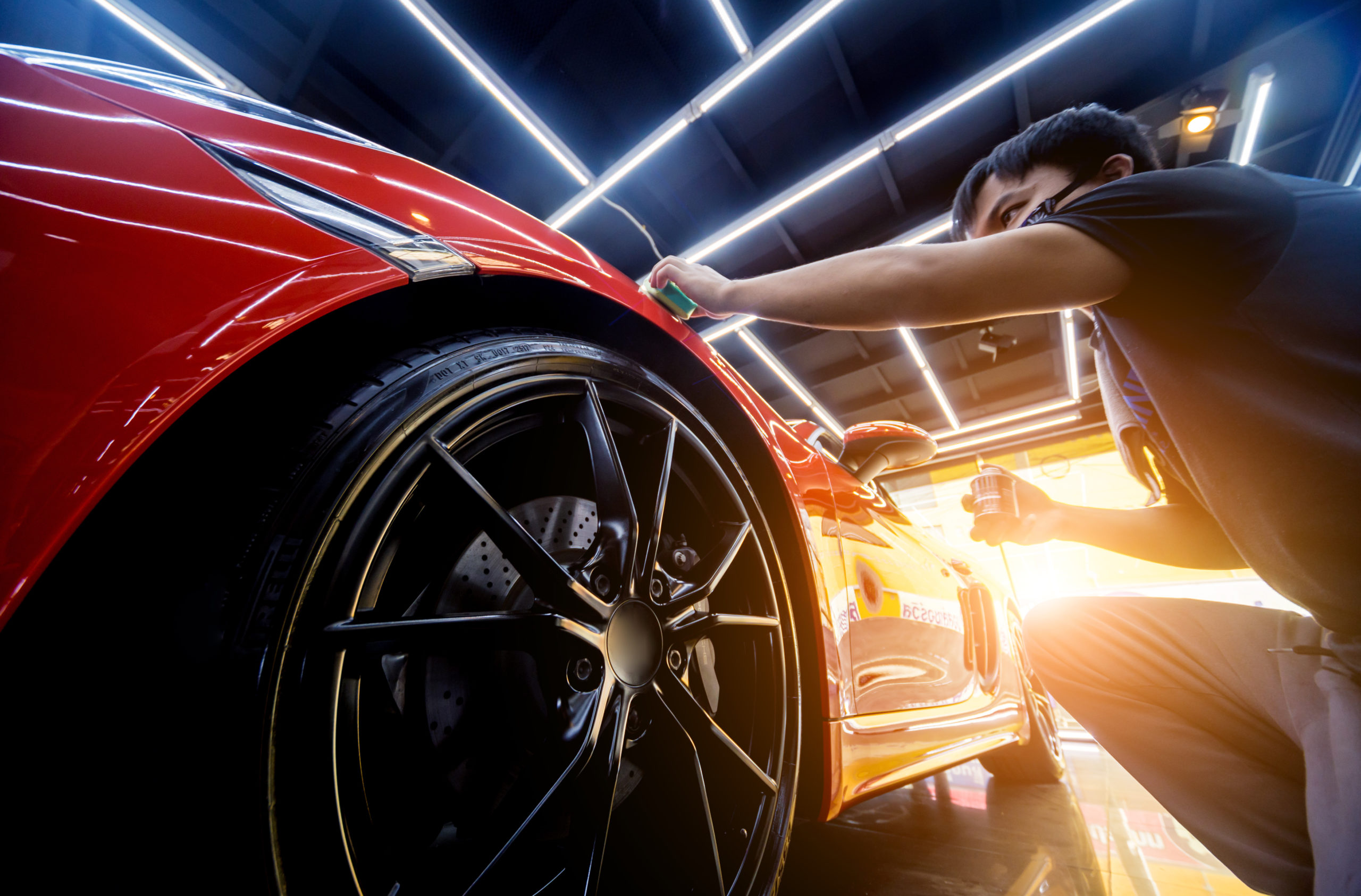 Though life is resuming to a sense of normalcy, coronavirus continues to grip nations around the globe. More than 32 million cases and nearly one million deaths have been confirmed across 235 countries, areas or territories.
At the time of writing, the U.S. reported nearly seven million confirmed cases and 201,411 deaths, according to the Centers for Disease Control and Prevention (CDC). Still, the novel virus continues to infiltrate, impact and divide every facet of society as countries seek to balance necessary public health measures with economic recovery.
Indeed, there are visible signs of rebounding, like a declining unemployment rate, steady job gains and another month of record-breaking home and stabilizing retail sales. But stimulus funds have dried up, Washington remains in gridlock and citizens await a safe, effective vaccine.
Furthermore, the manufacturing community—a staple in America's economic prosperity—has been impacted tremendously, from facility closures and new protocols to large-scale surges in demand. Additionally, a resurgence of COVID-19, personnel and inventory shortages, as well as fundamental differences in vision and policy between two presidential candidates all threaten to impact short and long-term economic recovery.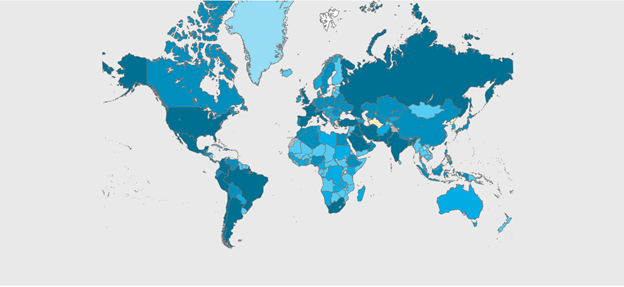 Internationally, for example, a second wave of COVID-19 has tightened its grip on key economies like Russia, Canada, UK, Germany, France and Spain, according to Counterpoint Technology Market Research. "The global financial markets took note of this and got into a correction mode this week," said analyst Aman Madhok in "Weekly Update: Global Coronavirus Impact and Implications."
With 6,901,251 Canadians tested for COVID-19 and 149,094 confirmed cases to date, Prime Minister Justin Trudeau doubled down on the rhetoric, stating the country is "on the brink of a fall that could be much worse than the spring."
Certainly, there are more challenges ahead, but the American private sector continues to showcase its resiliency on the world stage. "This year, the United States has seen the smallest economic contraction of any major Western nation, and we are recovering at a much faster rate than any other nation," remarked President Trump at a recent press briefing.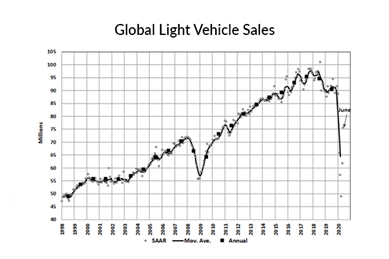 True, global light vehicle sales declined 10.3% year-over-year during August, but when the data is taken within context, "Broadly speaking, the results are encouraging," said LMC Automotive.
Moreover, a selling rate of 88.1 mn is on par with last month's reporting and indicative of the upward trajectory observed since the peak of the pandemic in April, commented LMC Automotive.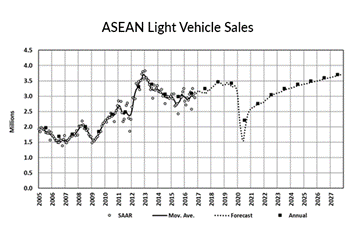 The category of ASEAN light vehicle sales declined 29% year-over-year during July, with Malaysia being the only market to post growth during the reporting period; it showed a year-over-year gain of 16%, driven by the implementation of a temporary tax cut from June-December 2020. The Vietnamese government moved forward with a similar program, providing a temporary cut in the registration fee for locally produced vehicles during the same timeframe.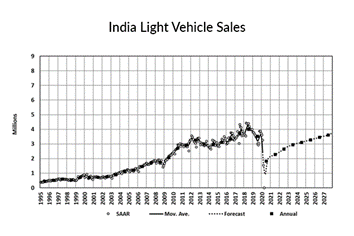 In India, light vehicle wholesales dropped 8% year-over-year to 219k units, "recovering to 74% of the average monthly volume before the arrival of the pandemic on Indian shores," explained LMC Automotive. "This performance was obviously a marked improvement compared to prior month, when the rate of decline stood at -50% year-over-year."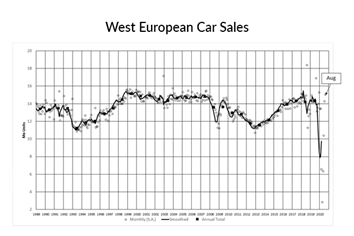 The Western European market reported a 15.5% decrease in registrations during August, though this compares to a WLTP-inflated high base a year prior, LMC Automotive pointed out. The selling rate continues its upward trajectory, hitting 15.1 mn units/year.
"The market continues to recover from the effects of COVID-19, with the positive effect of incentive measures and reopening economies set against a backdrop of future containment measures," said LMC Automotive.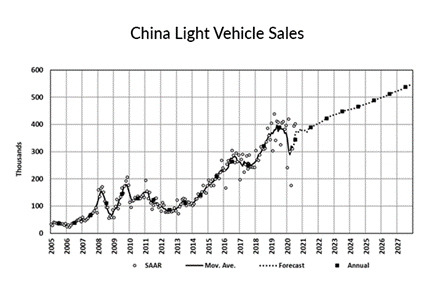 On the contrary, China's passenger vehicle sales (PVS) increased by 8.2% year-over-year to 1.71 mn units in July. "The strong momentum in the Light Commercial Vehicle (LCV) segment continued, with year-over-year growth of 53%. The overall light vehicle market ended July with a year-over-year increase of 13.4%, on total sales of 2.04 mn units," reported LMC Automotive.
Important takeaways, courtesy of Counterpoint Technology Market Research
The U.S. automotive industry declined approximately 20% year-over-year, despite an extended Labor Day weekend. August totaled 1.33 million units, with January-August 2020 sales hovering around 8.8 million units—down 23%. Toyota had a sharp decline of 24.6%, followed by Honda at -23%. Hyundai, on the other hand, performed comparatively better with only an 8.4% decline. Limited inventories and fewer incentives continue to impact sales potential.
For the European automotive industry, vehicle sales crossed 1.2 million in August but reported a year-over-year decline of 16%. Despite the decline, "This was a good performance considering sales in August 2019 were high, as automakers rushed to push their uncertified vehicles before the September 1, 2019 deadline for the Worldwide Harmonised Light Vehicles Test Procedure (WLTP) testing," noted analyst Aman Madhok.
The South Korean automotive industry posted a smaller decline than others. Vehicle sales from the top five automakers in the country—Hyundai, Kia, Ssangyong, Renault and GM—decreased close to 6% (reaching approximately 112,000 units). Back in June, the government extended a 30% cut in consumption tax on passenger cars until December 2020; the move is benefiting sales.
Conversely, China's automotive industry speeds toward a faster recovery. Vehicle shipments reached close to 2.2 million units in August, up 11.6% year-over-year; however, total shipments from January-August 2020 were down 10% year-over-year. "Counterpoint expects the recovery to continue in coming months, driven by improving car-buyer sentiment (especially in affluent classes) and pro-NEV (New Energy Vehicle) policies like scrapping of vehicle purchase tax on NEVs and extension of subsides till 2022 with a slower phase-out pace," explained Madhok. Back in June, the government announced it would increase the NEV credit ratio by two percentage points every year until 2023, from 12% in 2020 to 14% in 2021, 16% in 2022 and 18% in 2023.
Automotive Aftermarket News
SEMA is redefining the modern trade show by introducing SEMA360, a fully digital experience the company "created to fulfill the industry's need to have a trade environment exclusively designed to connect manufacturers with qualified worldwide buyers and media." Per SEMA:
Unrivaled Media Exposure
Plug into SEMA's vast network of media contacts to amplify news, brands, products and innovations to a worldwide audience.
Worldwide qualified media contacts will see your products and post-event editorial.
Highlight New Products
Share your latest product innovations with tens of thousands of qualified buyers in a trade-only environment.
Post images, descriptions and videos of your newest, most popular and specially-priced products on your Manufacturer Showcase page.
You have the option to add products to the SEMA360 New Products Showcase that hotlink back to your page.
Add Vehicles to the Experience
Showcase your brand and products on vehicle builds.
Share vehicle images and videos on your SEMA360 Manufacturer Showcase page.
Supercharge your page by adding optional Feature Vehicles to the Builder Showcase that hotlink back to your Manufacturer Showcase page.
Connect Globally
Lock in sales orders and media exposure for your brand and products.
Connect with buyers across the globe.
SEMA360 allows one-on-one dialogue and group roundtables to connect your staff with qualified buyers and media.
Participate in Industry-Leading Education
Take advantage of 30 SEMA Education seminars focused on professional development and new strategies.
Boost staff skillsets and practical knowledge with education from industry experts.
Learn about best practices, new technology and the latest automotive trends to take your company to a whole new level of competitive strength.
Network Virtually
Make essential connections online with suppliers, buyers and media that will have a lasting impact on you and your business in a private trade-only environment.
Connect, grab a table and move your business forward with video meetings that allow you to share screens, chat and collaborate.
Video chat one-to-one or create a roundtable discussion for the best online networking experience available today.
Unfortunately, despite great effort to move forward, the 2020 PRI Trade Show is canceled.
"While we certainly respect the tough job that local public health officials have in keeping their community safe, it became clear that we wouldn't be able to provide a trade show environment in 2020 with the business and networking opportunities you've come to expect," said Dr. Jamie Meyer, president of Performance Racing Industry Trade Show & Media Company.
Though the organization will be unable to deliver its annual world-class event committed to helping "racing and performance businesses succeed," Meyer noted sincere gratitude to the performance community for its dedication and support during a difficult time in history.
"I do want to express our thanks and gratitude to the hundreds of exhibiting companies that stayed committed to the show through these unprecedented times. To the many exhibitors who sent me letters offering support and suggestions, and selflessly trying to help the industry that you love so much, I am humbled by your passion for this industry. Others stepped up and offered PRI additional support, often at their own expense," he said.
Meyer and team encourage the performance community to follow in print and online, "where you will see a surge of content throughout an enhanced PRI Magazine, a robust digital experience, a stronger advocacy program and our social platforms featuring frequent and timely updates from across the racing world."
"Quarantine Cruise"
From OEMs and aftermarket suppliers to dealers and automotive retailers, the industry at large is feeding off the positive energy and genuine sense of community. Such sentiment was a driving force behind the Quarantine Cruise, an event spearheaded by Jason Scudellari, vehicle builder and tech center manager at In the Garage Media; Hek Valdez, community leader and tattoo artist; and Patrick Wagenbrenner, communications manager at Keystone Automotive and for social media influencer Ken Johnson.
"Enthusiasts are craving the connection live events bring forth, and content marketers are craving the content. So, Quarantine Cruise became a win-win," explained Wagenbrenner.
Thirty-five vehicles at the first Quarantine Cruise swelled to more than 2,500 by its seventh event, with participants driving the famous Pacific Coast Highway (PCH) through Huntington Beach, California.
It is vehicle enthusiasts—the heart and soul of this beloved industry—who will ensure the passion lives on. And they will do it one Quarantine Cruise at a time…
KPI — September: New & Used Vehicle Sales