Features
KPI — September 2023: State of the Economy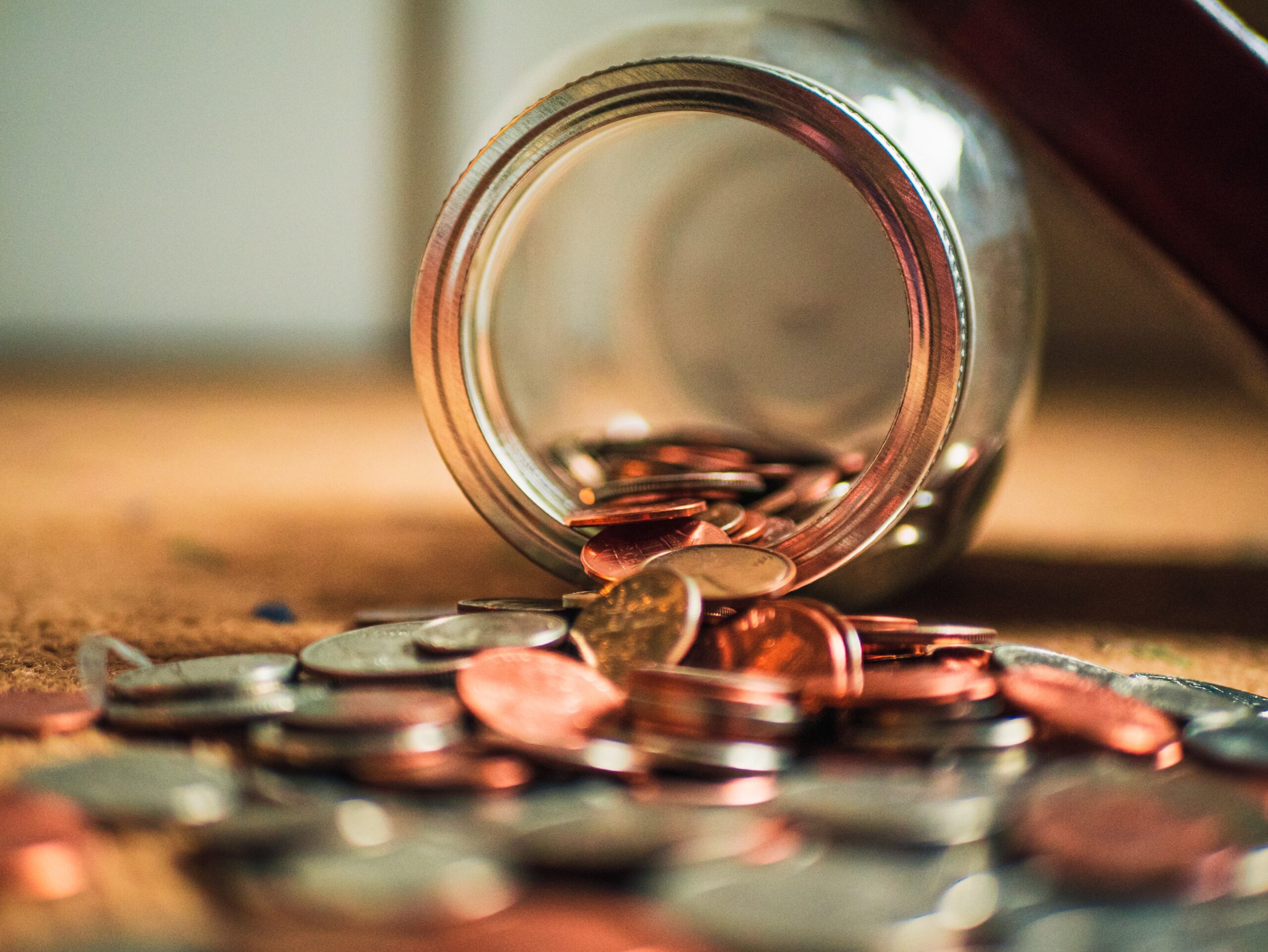 The Consumer Price Index for All Urban Consumers (CPI-U) rose 0.6% in August on a seasonally adjusted basis after increasing 0.2% in July, notes the U.S. Bureau of Labor Statistics. Over the last 12 months, the all-items index increased 3.7% before seasonal adjustment.

Important Takeaways, Courtesy of the U.S. Bureau of Labor Statistics:
The index for gasoline was the largest contributor to the monthly all-items increase, accounting for more than half of the overall incline. In addition, there was a spike in the shelter index for the 40th consecutive month. Categories on the rise in August include rent, owners' equivalent rent, motor vehicle insurance, medical and personal care. The indexes for lodging away from home, used cars and trucks, plus recreation decreased month-over-month.
The all-items index climbed to 3.7% year-over-year, greater than the 3.2% year-over-year increase recorded last month. The all items less food and energy index rose 4.3% year-over-year. The energy index decreased 3.6%, while the food index increased 4.3%.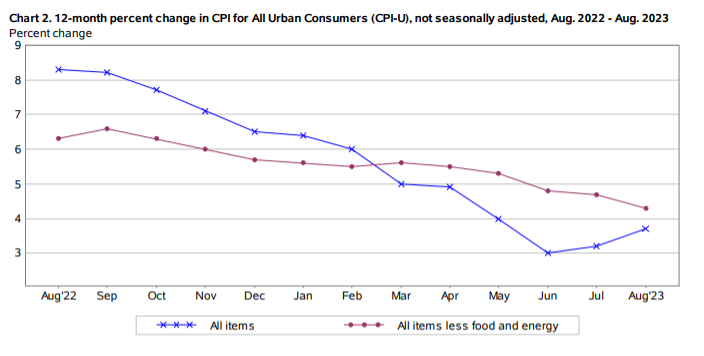 Employment
Total nonfarm payroll employment increased by 187,000 in August – significantly less than the average monthly gain of 271,000 during the past 12 months. In addition, the unemployment rate and number of unemployed persons both rose to 3.8% and 6.4 million, respectively, according to the U.S. Bureau of Labor Statistics. While the labor force participation rate edged up to 62.8%, the long-term unemployed (those jobless for 27 weeks or more) also ticked up to 20.3% of the total unemployed.
Moreover, the government issued sharp downward revisions to job growth for June and July, at 105,000 and 157,000, respectively – suggesting the labor market is weaker than it previously appeared.
"Sharp downside revisions to job gains in 2023 and a higher unemployment rate take some steam out of the labor picture," says Ben Ayers, senior economist at Nationwide. "But it's still a good market for workers with plentiful job openings and continued wage gains, prompting more to jump back into the workforce."

However, there continues to be a tug of war between the overall economy and labor market, with leading economists in professional disagreement about current economic conditions.
"Our historically-reliable predictors of recession are still predicting that, sooner or later, they will be correct. Meantime, those who make a living analyzing the economy are pulling back the severity of their forecasts, drifting toward the 'soft landing' scenario," according to Bill Dunkelberg, chief economist at NFIB. "But will that provide enough inflation relief to restore a (not so great) 2% inflation rate that requires your income to rise 2% every year just to stay even? It's time to 'muddle through' the year and see what 2024 and the elections hold for us, bigger government or more entrepreneurship."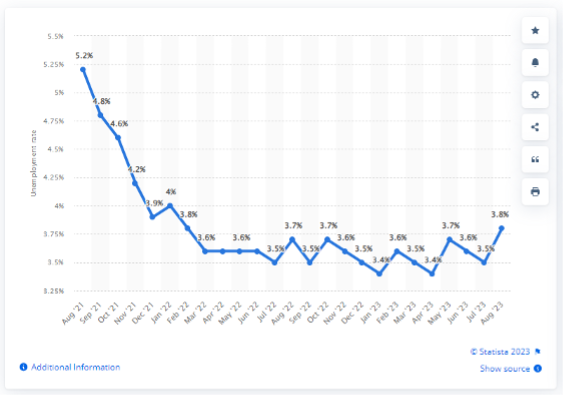 The seasonally-adjusted national unemployment rate is measured on a monthly basis in the U.S. In August 2023, the national unemployment rate was at 3.8%. Seasonal adjustment is a statistical method of removing the seasonal component of a time series that is used when analyzing non-seasonal trends.
By Demographic
This month, unemployment rates among the major worker groups: adult women – 3.2%, adult men – 3.7%, teenagers – 12.2%, Asian – 3.1%, White – 3.4%, Hispanic – 4.9% and Black – 5.3%.
Last month, unemployment rates among the major worker groups: adult women – 3.1%, adult men – 3.3%, teenagers – 11.3%, Asian – 2.3%, White – 3.1%, Hispanic – 4.4% and Black – 5.8%.
*Unemployment rates rose month-over-month across every demographic group except Blacks.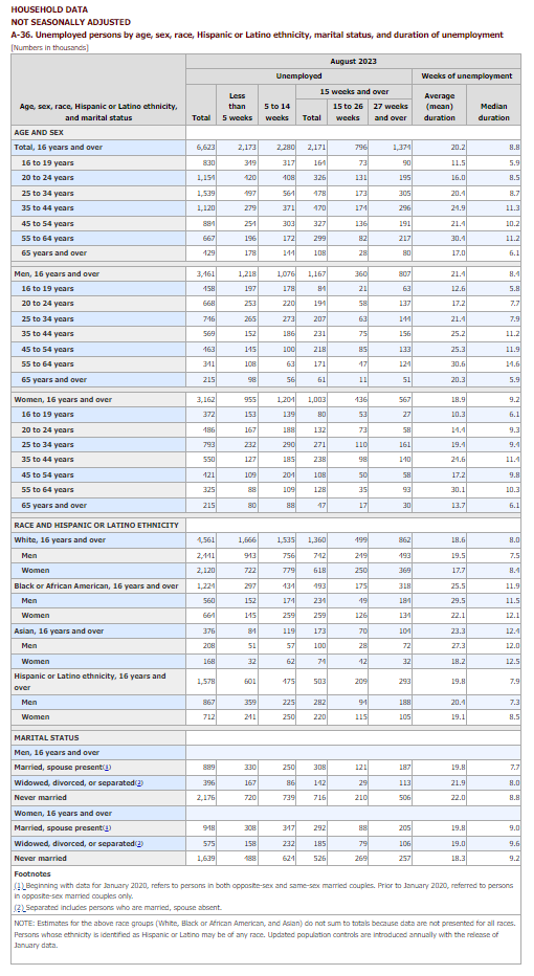 By Industry
As anticipated, some industries are starting to shed jobs, including information services and transportation and warehousing. The most recent Employment Trends Index™ suggests weakness in the job market will eventually broaden to the rest of the labor market, according to Selcuk Eren, senior economist at The Conference Board.
He says the number of employees working in temporary help services, an important early indicator for hiring in other industries, has declined steadily since it peaked in March 2022. While still elevated compared to pre-pandemic levels, Eren points to job openings declining rapidly.
"Furthermore, workers have changed their sentiments regarding the labor markets as those saying jobs are 'hard to get' rose to a two-year high in August 2023, according to The Consumer Confidence Survey®. Data in hand all point to further cooling in the labor market," Eren says.
Despite softening in the labor market, he notes wage growth remains elevated compared to pre-pandemic levels – and continues to stoke concerns about contributing to underlying consumer inflation. Consequently, economic experts predict the Federal Reserve may raise interest rates at least one more time before the end of 2023.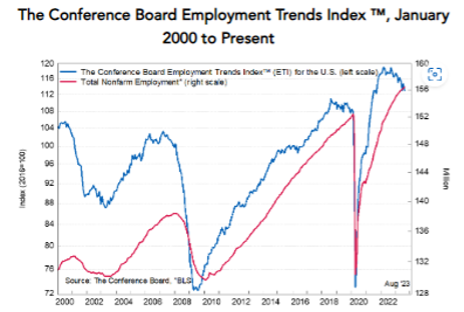 The Conference Board Employment Trends Index™ (ETI) decreased in August to 113.02, from a downwardly revised 114.71 in July. The Employment Trends Index is a leading composite index for employment. When the Index increases, employment is likely to grow as well, and vice versa. Turning points in the Index indicate that a change in the trend of job gains or losses is about to occur in the coming months.
Important Takeaways, Courtesy of the U.S. Bureau of Labor Statistics:
Health care added 71,000 jobs, a similar gain month-over-month. Job growth continued in ambulatory health care services (+40,000), nursing and residential care facilities (+17,000) and hospitals (+15,000).
Leisure and hospitality continued to trend up in August (+40,000). Employment in the industry remains below its pre-pandemic February 2020 level by 290,000, or 1.7%.
Construction employment continued to trend up (+22,000), consistent with the average monthly gain over the past 12 months (+17,000). Employment for specialty trade contractors (+11,000) and heavy and civil engineering construction (+7,000) increased.
Transportation and warehousing lost 34,000 jobs in August. Employment in truck transportation fell sharply (-37,000), largely reflecting a business closure. Couriers and messengers cut 9,000 jobs, while air transportation added 3,000 jobs.
KPI — September 2023: Consumer Trends