Features
KPI — September 2021: Recent Vehicle Recalls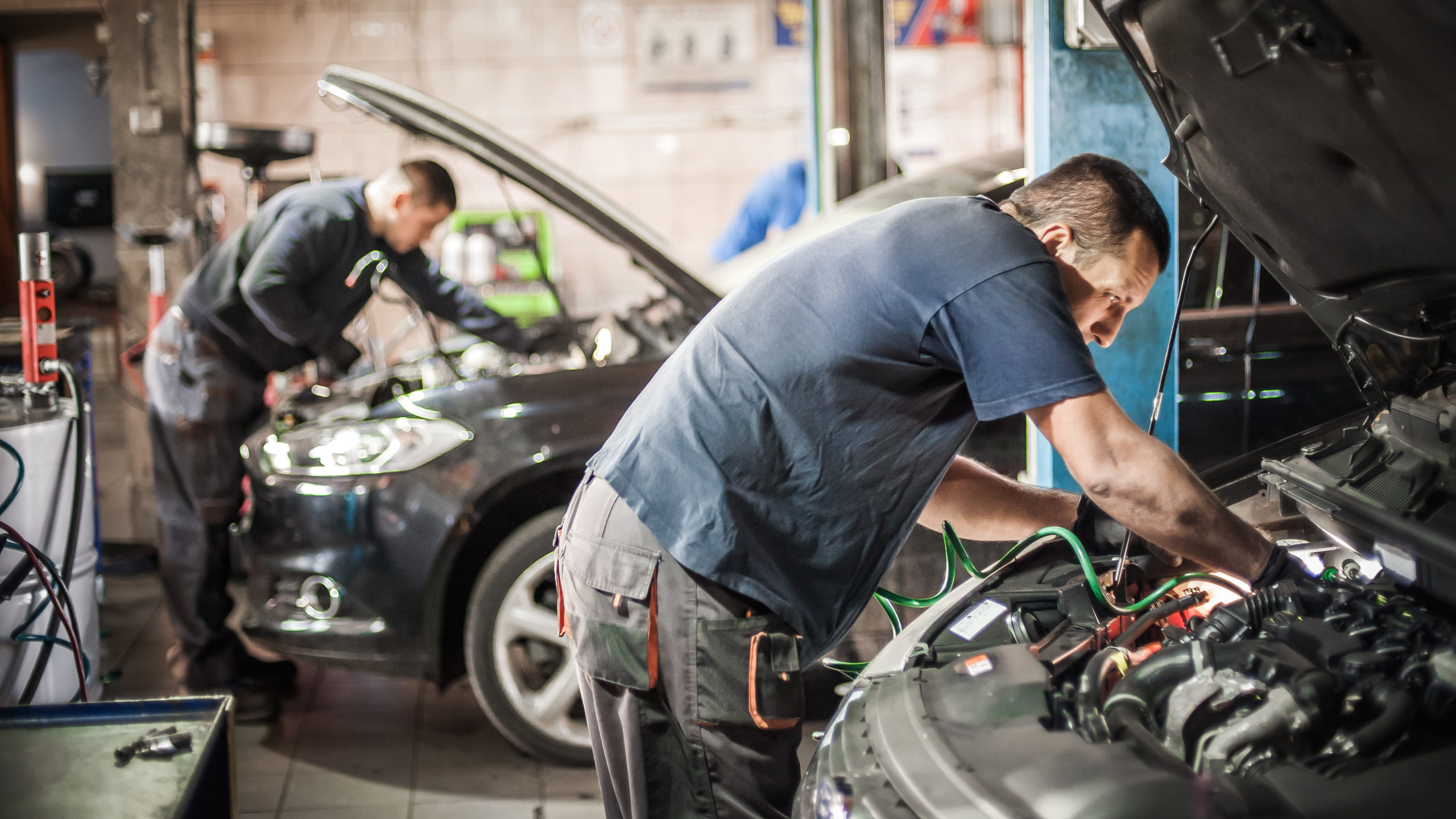 2018-2021 Toyota Tundra
Vehicles Affected: Approximately 158,500 model-year 2018-2021 Toyota Tundra pickup trucks are being recalled due to a potential fire risk involving the vehicle's halogen headlamps.
The Problem: In a statement, Toyota said if the high beams are repeatedly left on for an extended period of time while the truck is idling or driving at low speed, then there is a possibility the bulb connector could overheat and result in an increased risk of a fire.
The Fix: Dealers will modify the engine wire harness assembly and inspect the headlight bulb connector, bulb and headlight assembly. If a component is damaged due to overheating, it will be replaced. Toyota will notify owners by Nov. 1.
2020-2022 Jaguar, Land Rover Models
Vehicles Affected: Approximately 37,000 model-year 2020-2022 vehicles are being recalled, including 2021 Range Rover SUVs; model-year 2022 Range Rover Sport SUVs; model-year 2020-2021 Range Rover Velar SUVs and Discovery Sport SUVs; and model-year 2020-2022 Discovery and Defender SUVs. For Jaguar, model-year 2020-2021 F-Pace SUVs; model-year 2021-2022 F-Type coupes; and model-year 2021 XF sedans are being recalled.
The Problem: Vehicle owners should be aware of malfunctioning seat belt retractors. Specifically, the seat belt automatic locking retractors may deactivate early, which can prevent the child restraint system from securing properly and increase the risk of injury during a crash.
The Fix: Dealers will inspect and replace the seat belt assemblies for free, as necessary. The automaker will begin notifying owners Oct. 22.
Read about another Land Rover recall here.
2021 Ford F-150
Vehicles Affected: Approximately 16,400 model-year 2021 Ford F-150 SuperCab pickup trucks are being recalled.
The Problem: The misrouted webbing may not adequately restrain an occupant in a crash, thereby increasing the risk of injury.
The Fix: Before scheduling a truck for a repair, owners are advised to perform a preliminary self-inspection of the front seat belts. If the passenger-side belt fails inspection, owners should avoid using the passenger seat until the repair is performed. If the driver-side belt fails inspection, owners are urged to park their truck until the repair is performed. To fix the problem, dealers will inspect the front belts. If the webbing is misrouted, the seat belt retractor and pretensioner will be replaced for free. Ford will begin notifying owners Sept. 27.
2017-2019 Chevrolet Bolt EV
Vehicles Affected: Nearly 50,000 model-year 2017-2019 Bolt EV electric hatchbacks are being recalled. Recently, the recall was expanded – click here for more details.
The Problem: The National Highway Traffic Safety Administration pointed to "the simultaneous presence of two rare manufacturing defects in the same battery cell in design" as a cause for concern. In the original recall, GM explained the affected Bolt EVs carry high-voltage battery packs produced at LG Chem's Ochang, South Korea, plant.
According to Cars.com, the packs, located underneath the backseat bottom cushion, have the potential to smoke and ignite internally when at or near full charge even if the car is parked, turned off and disconnected from a charging unit. Now, owners are advised to activate either the Hill Top Reserve (2017-2018 models) or Target Charge Level (2019) feature to limit the charge level to 90%, charge the vehicle after each use, avoid depleting the battery to 70 miles range remaining, park outside after charging and refrain from charging the vehicle overnight.
The Fix: Interim notification letters alerting owners to the safety risk were mailed on Sept. 6. A second letter will follow once Chevrolet has worked out a final remedy.
2015-2020 Ram 1500, 1500 Classic and 2500/3500
Vehicles Affected: Approximately 212,000 model-year 2015-2018 Ram 1500; model-year 2019-2020 1500 Classic; and model-year 2015-2020 2500/3500 pickup trucks are being recalled.
The Problem: A Stellantis investigation shows the affected trucks could be equipped with faulty inflators contaminated by moisture during the inflator supplier's manufacturing process. Though Stellantis said the inflators were produced by a supplier implicated in a similar recall by another automaker, a spokesperson confirmed to Cars.com this is "wholly unrelated" to the years-long Takata crisis. In a statement, the automaker said such inflators may rupture, even without airbag deployment, possibly sending debris into the cabin. The automaker is aware of a single rupture involving one of its vehicles, though there were no injuries.
The Fix: There is no remedy at this time.
2013-2017 Explorer SUVs
Affected Vehicles: Nearly 644,000 model-year 2013-2017 Explorers built at the automaker's Chicago Assembly Plant between Sept. 4, 2012, and Sept. 30, 2017 are being recalled.
The Problem: These Explorers may experience a seized cross-axis ball joint that may cause a fractured rear suspension toe link. Affected vehicles may experience a clunk noise, unusual handling or misaligned rear wheel. Fracture of a rear toe link significantly diminishes steering control, increasing the risk of a crash. Ford said it is aware of six related allegations of injury in North America.
The Fix: Dealers will inspect the cross-axis ball joint, replace the ball joint and knuckle as necessary, and replace the toe links with a revised design part. Ford will begin notifying owners Aug. 23.
*All recall information is courtesy of Cars.com
KPI — September 2021: State of the Economy