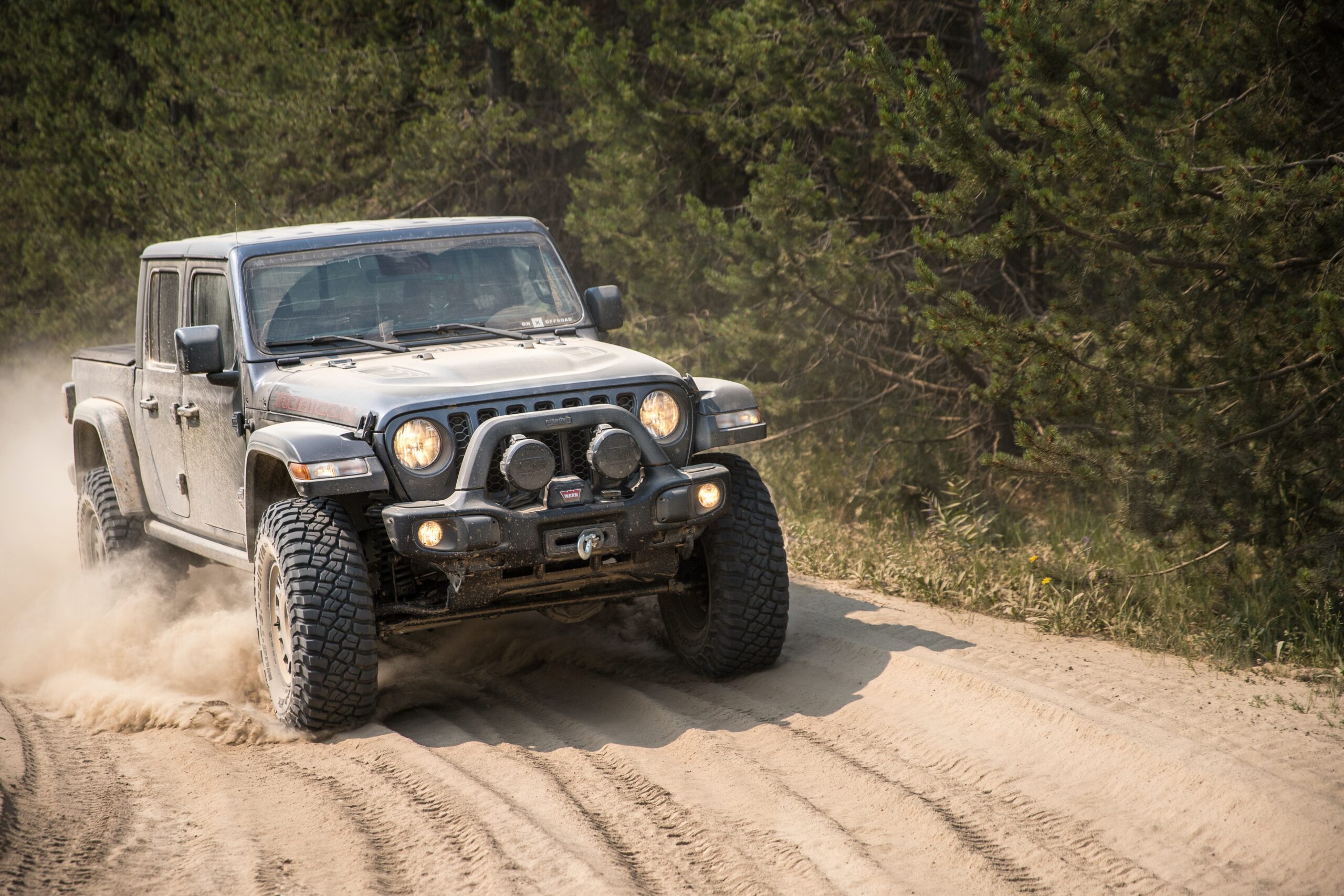 The Conference Board Consumer Confidence Index® declined to 101.3 (1985=100) in April, down from 104.0 in March. The Present Situation Index – based on consumers' assessment of current business and labor market conditions – increased to 151.1 (1985=100) from 148.9 last month. Meanwhile, the Expectations Index – based on consumers' short-term outlook for income, business and labor market conditions – dropped to 68.1 (1985=100) from 74.0. The Expectations Index registered below 80 during the last 13 of 14 months – a level which often signals a recession ahead.
The University of Michigan Survey of Consumers – a survey consisting of approximately 50 core questions covering consumers' assessments of their personal financial situation, buying attitudes and overall economic conditions – registered 63.5 in April, slightly above March's reading but well below 67.0 recorded in February. Moreover, consumer sentiment is tracking at 57.7 during May "amid renewed concerns about the trajectory of the economy," notes Joanne Hsu, director of Survey of Consumers.
Data shows year-ahead expectations for the economy plummeted 23% compared to last month. In addition, long-run expectations slid by 16%, which supports the notion that consumers are worried an economic downturn will not be brief, explains Hsu.
According to the current NFIB Small Business Optimism Index, 24% of owners reported labor quality as their single most important business problem, with inflation registering a close second at 23%.
In fact, 45% (seasonally adjusted) of all owners reported job openings they could not fill, up two points from March. Another 37% have openings for skilled workers (up three points) and 19% have openings for unskilled labor (unchanged). NFIB reports the difficulty in filling open positions is particularly acute in the construction, transportation and manufacturing sectors. In addition, according to the report, 18% of owners say supply chain disruptions still have a significant impact on their business, with 31% and 37% noting a moderate and mild impact, respectively.
"Optimism is not improving on Main Street as more owners struggle with finding qualified workers for their open positions," says Bill Dunkelberg, NFIB chief economist. "Inflation remains a top concern for small businesses but is showing signs of easing."

Professionals in the automotive, RV and powersports industries remain steadfast in their efforts to evolve their business models and grow their brands in the face of adversity. As such, the monthly Key Performance Indicator Report serves as an objective wellness check on the overall health of our nation, from the state of manufacturing and vehicle sales to current economic conditions and consumer trends. Below are a few key data points explained in further detail throughout the report:
Current Top Takeaways:
Economic activity in the manufacturing sector contracted in April for the sixth consecutive month following a 28-month period of growth, according to the nation's supply executives in the latest Manufacturing ISM® Report On Business®. The April Manufacturing PMI® registered 47.1%, 0.8 percentage point higher than the 46.3% recorded in March.
The Consumer Price Index for All Urban Consumers (CPI-U) rose 0.4% in April on a seasonally adjusted basis after increasing 0.1% in March, according to the U.S. Bureau of Labor Statistics. Over the last 12 months, the all-items index increased 4.9% before seasonal adjustment.
NFIB's Small Business Optimism Index decreased by 1.1 points in April to 89.0, marking the 16th consecutive month below the survey's 49-year history of 98.
Total new vehicle sales for April 2023, including retail and non-retail transactions, are projected to reach 1,316,500 units – a 9.8% year-over-year increase, according to a joint forecast from J.D. Power and LMC Automotive.
Powersports Business says dealers across the country reported an overall revenue decrease of 1.7% in March following a 2.9% in February, according to composite data from more than 1,700 dealerships in the U.S. that utilize CDK Lightspeed DMS. On average, dealerships were down 7.1% in parts revenue, 2.4% in new and pre-owned sales and 1.7% in sales revenue, but up 9.7% in service revenue.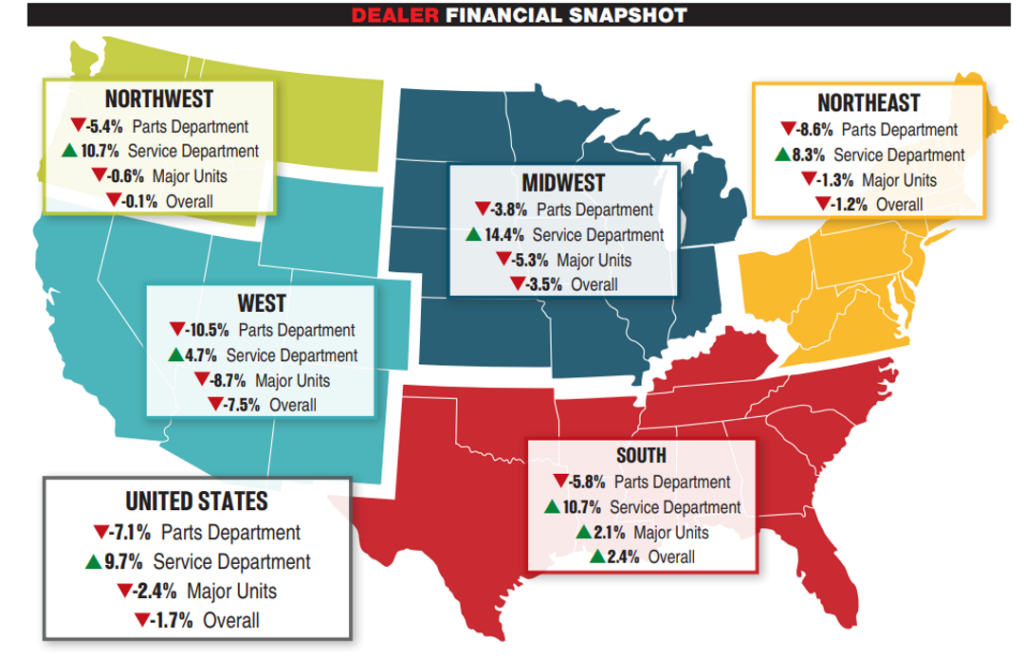 KPI — May 2023: State of Business