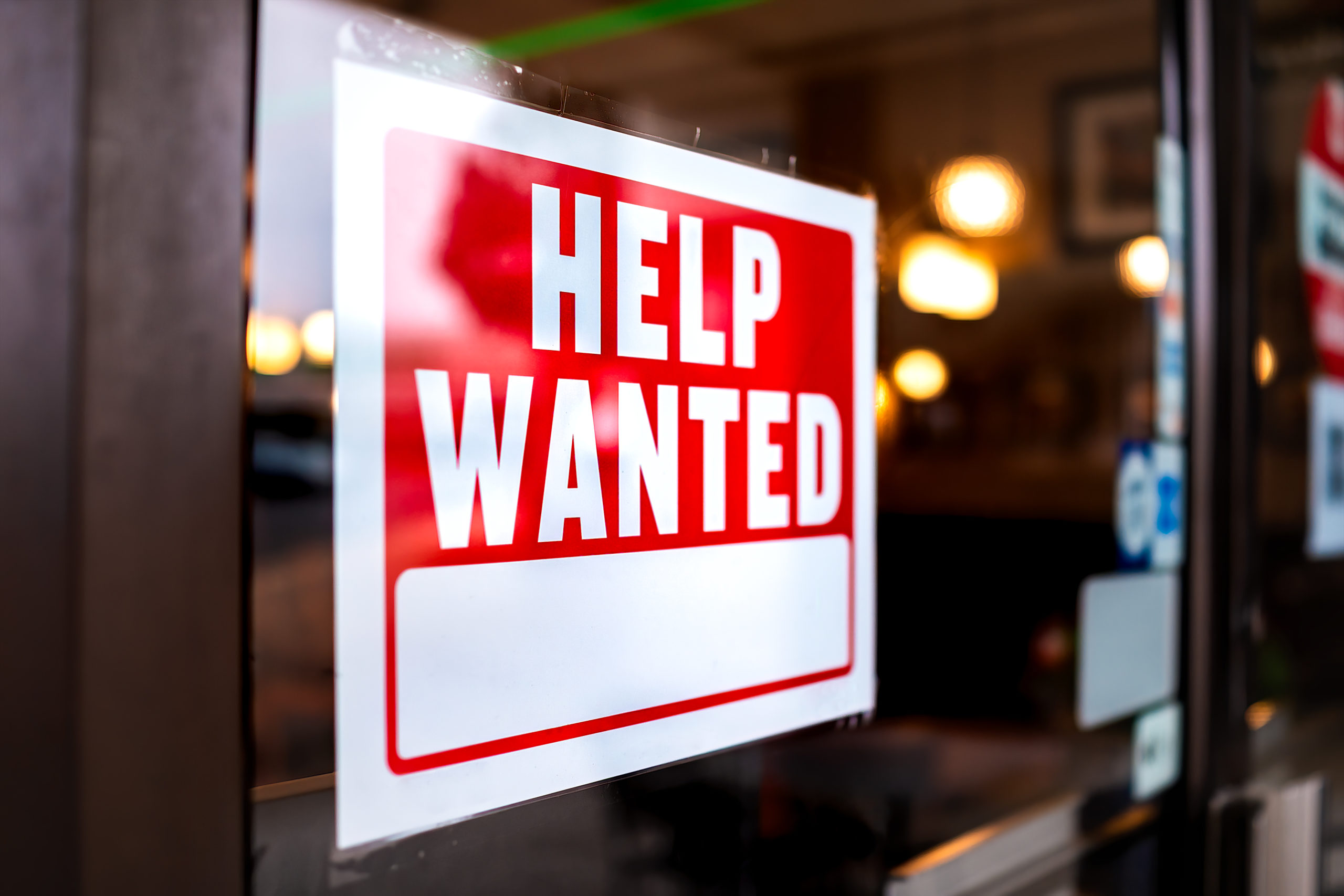 More than 516.4 million COVID-19 cases and 6.2 million deaths are confirmed across the globe. Vaccination efforts remain a top priority among health and government officials, with an ultimate goal of reaching herd immunity. Approximately 66% of Americans are fully vaccinated, according to recent CDC data. Experts estimate 70%-85% of the population must be vaccinated in order to reach herd immunity.
As of May 9, 2022, California posted the highest number of COVID-19 cases. To date, nearly 82 million cases were reported across the U.S, with California, Texas and Florida claiming the highest numbers, according to Statista. COVID-19 restrictions vary by state, county and even city. Review a comprehensive list of current restrictions here.
COVID-19 Cases by Country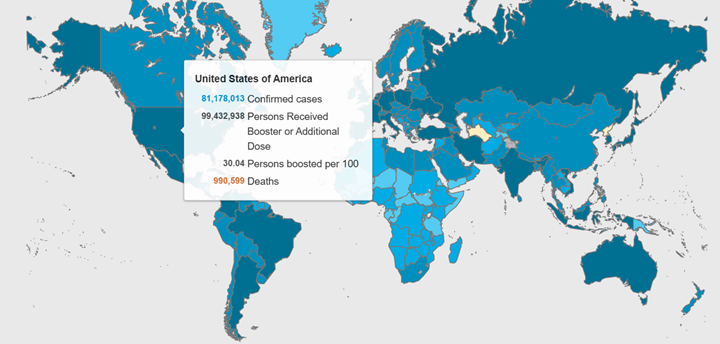 The Conference Board Consumer Confidence Index® declined slightly in April, following an increase in March. The Index now stands at 107.3 (1985=100), down from 107.6 in March. The Present Situation Index – based on consumers' assessment of current business and labor market conditions – fell to 152.6 from 153.8 last month. However, the Expectations Index – based on consumers' short-term outlook for income, business and labor market conditions – edged up to 77.2 from 76.7.
Similarly, The Consumer Sentiment Index – a survey consisting of approximately 50 core questions covering consumers' assessments of their personal financial situation, buying attitudes and overall economic conditions –rose to 65.2 in April, a 9.8% month-over-month increase, according to the University of Michigan Survey of Consumers.
Data shows most of the bump was concentrated in expectations, with gains of 21.6% in the year-ahead outlook for the economy and an 18.3% jump in personal financial expectations. However, the overall impact on sentiment trends was quite small, notes Richard Curtin, chief economist. Aside from the last two months, he says the Sentiment Index in April was still lower than any prior month in the past decade.
The Ukraine-Russia war is expected to result in further economic impacts, from higher prices to dampened spending and investment, says Federal Reserve Chair Jerome Powell.
If oil prices remain above $100 a barrel, for example, energy costs for U.S. households could rise by $750-plus on average year-over-year – tightening consumer wallets on other goods and services, explains Gregory Daco, chief economist for EY-Parthenon.
"Just how big a blow the conflict ends up delivering to the global economy will depend on its length and scope, the severity of Western sanctions and the possibility that Russia might retaliate," according to economic contributors at Bloomberg. "There's the potential for other twists too, from an exodus of Ukrainian refugees to a wave of Russian cyberattacks."
Professionals in the automotive, RV and powersports industries remain steadfast in their efforts to evolve their business models and grow their brands in the face of adversity. As such, the monthly Key Performance Indicator Report serves as an objective wellness check on the overall health of our nation, from the state of manufacturing and vehicle sales to current economic conditions and consumer trends. Below are a few key data points explained in further detail throughout the report: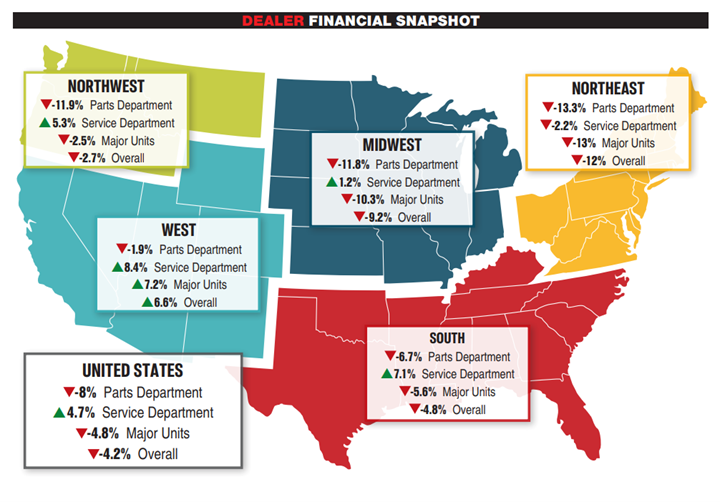 The April Manufacturing PMI® registered 55.4% – a decrease of 1.7 percentage points from the March reading of 57.1%, following a 1.5-point decline the month prior, according to supply executives in the latest Manufacturing ISM® Report On Business®.
The Consumer Price Index for All Urban Consumers (CPI-U) increased .3% in April on a seasonally adjusted basis after rising 1.2% in March, according to the U.S. Bureau of Labor Statistics. Over the last 12 months, the all-items index increased 8.3% before seasonal adjustment.
LMC Automotive reports Global Light Vehicle (LV) sales plunged to 67 million units per year in April. Most major markets remain supply-constrained, with lockdowns in China and the war in Ukraine only amplifying these persistant issues.
According to JD Power, total new-vehicle sales for April 2022, including retail and non-retail transactions, are projected to reach 1,241,300 units – a 21.5% year-over-year decrease.
The RV industry continues to post record numbers, with RV Industry Association (RVIA) announcing RV shipments totaled 64,454 units in March, an 18.7% year-over-year increase. Moreover, data shows RV shipments are up 15.5% year-over-year, or 171,466 wholesale shipments. RV PRO reports both the month of March and the first quarter of 2022 set new highs for shipments in any single month and quarter, respectively.
After a favorable February increase, revenue from new and pre-owned sales declined by more than 4% year-over-year in March 2022, according to composite data from more than 1,700 dealerships in the U.S. that use the CDK Lightspeed DMS. Service department revenue increased by 4.7% on average to lead all segments and follows a 4.6% increase in February. Revenue from new and pre-owned Major Units declined by roughly 4.8%. Parts sales declined year-over-year, down 8% on average after a 1.7% dip during February. Combined, the average dealership experienced a revenue decrease of 4.2% in March, a dropoff from the 11.3% gain on average in February. Dealerships out West were the only growth spot for Major Unit sales, up 7.2% on average. The West also topped all regions with an 8.4% increase in service revenue and topped all regions with a 6.6% average overall increase in sales. The South had a 7.1% increase in service department sales, with the Northwest also up 5.3% in service on average. The Northeast saw parts sales dip 13.3% on average during March.
The NFIB Small Business Optimism Index was unchanged in April, remaining at 93.2; it is the fourth consecutive month below the 48-year average of 98. "Small business owners are struggling to deal with inflation pressures," says Bill Dunkelberg, NFIB chief economist. "The labor supply is not responding strongly to small businesses' high wage offers, and the impact of inflation has significantly disrupted business operations."
Key Takeaways, Courtesy of NFIB
Forty-seven percent of owners reported job openings which could not be filled, unchanged from March. Of those hiring or trying to hire, 93% of owners reported few or no qualified applicants for the positions they were trying to fill.
The net percent of owners raising average selling prices decreased two points to a net 70% (seasonally adjusted), two points below last month's highest reading.
The net percent of owners who expect real sales to be higher increased six points from March to a net negative 12%.
Inflation continues to be a problem for small businesses, with 32% of small business owners reporting it as the single most important problem in operating their business – the highest reading since the fourth quarter of 1980.

KPI — May 2022: State of Business — Automotive Industry