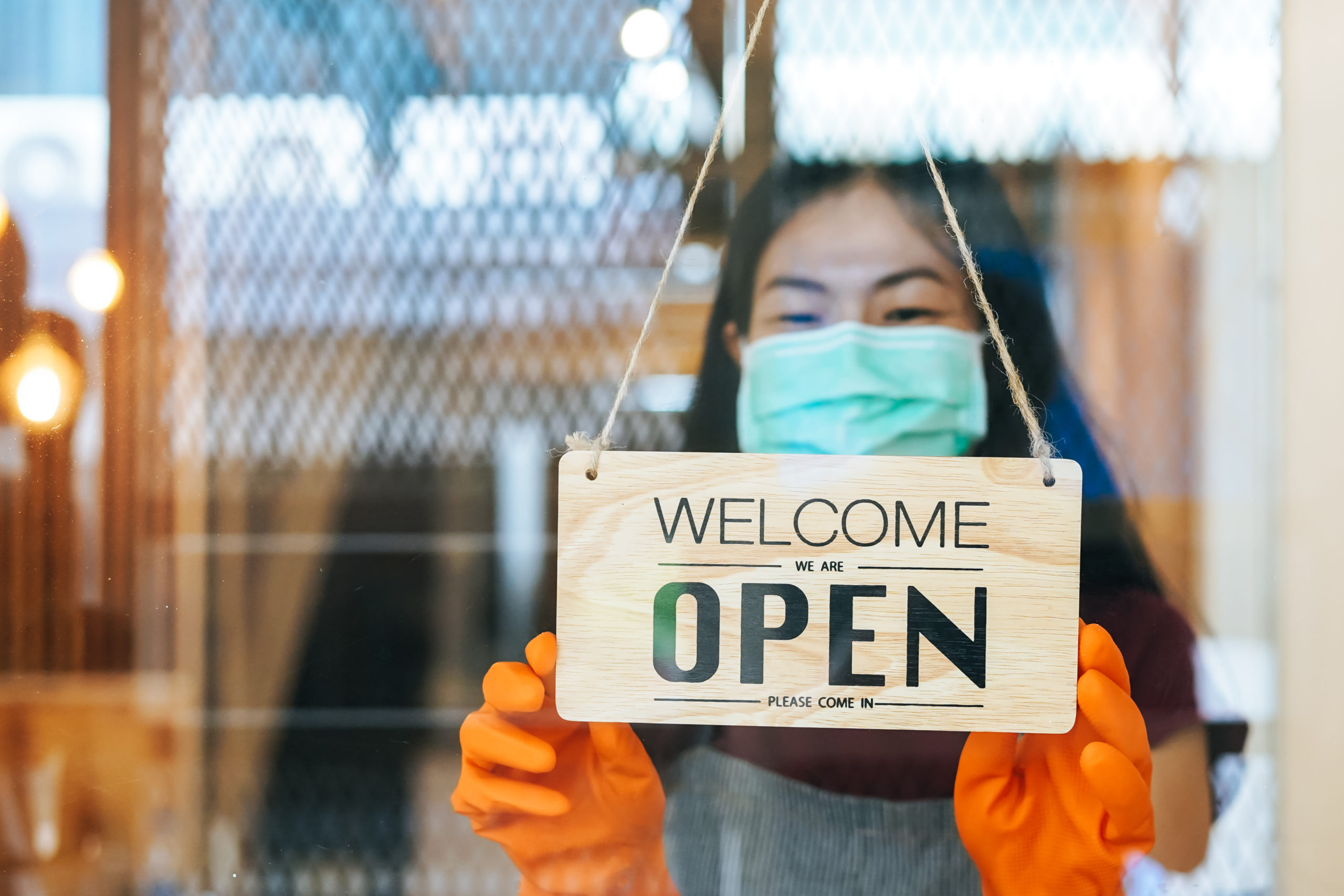 Nearly 154 million COVID-19 cases and 3.2 million deaths have been confirmed across 235+ countries, areas or territories.
Global vaccination efforts remain a top priority, with an ultimate goal of reaching herd immunity, according to health and government officials. The number of Americans fully vaccinated now tops 100 million. While more than 55% of adults have received at least one dose, up from 30% a month ago, approximately 30% of Americans remain on the fence about receiving the vaccine.
Concerns topping the list include rapid vaccine development – thus calling into question the lack of long-term studies – side effects and actual efficacy, according to a Pew Research Center Survey of 10,121 U.S. adults from February 16 to 21, 2021.
Recently, distribution of the Johnson & Johnson COVID-19 vaccine was halted temporarily. Experts reviewing safety reports found 15 incidences of women who received the vaccine and later developed thrombosis with thrombocytopenia syndrome (TTS), a serious condition that involves blood clots with low platelets, according to the Centers for Disease Control and Prevention (CDC).
After further review of all data available at the time, the CDC concluded the vaccine's "known and potential benefits outweigh its known and potential risks." Federal health officials pressed forward with lifting the pause, saying states can resume distribution but with a warning about rare complications involving blood clots, according to reports from NPR.
Important Headlines:
CNBC picked up the breadcrumbs of the story, publishing data and insights from countries around the globe. Read the full article here.
COVID-19 Cases by Country
COVID-19 Cases by State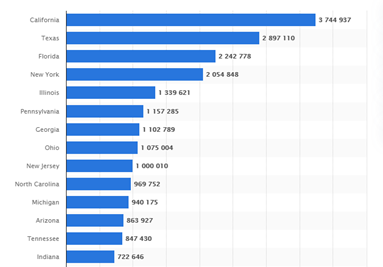 As of May 3, 2021, the state with the highest number of COVID-19 cases remains California. Over 32 million cases have been reported across the United States, with California, Texas, Florida and New York reporting the highest numbers. COVID-19 restrictions vary by state, county and even city. Review a comprehensive list of current restrictions here.
The U.S. is steering toward recovery, with 39% of the adult population vaccinated and stimulus spending underway. Economic impacts remain widespread and challenges are ahead, but consumers are hopeful.
The Consumer Sentiment Index—a survey consisting of approximately 50 core questions covering consumers' assessments of their personal financial situation, buying attitudes and overall economic conditions—finished at 88.3 in April, above market expectations of 87.4.
"It was the highest reading since March 2020 due to a growing sense that the upward momentum in jobs and incomes will persist, propelled by record federal stimulus spending and a growing share of the population who are vaccinated," according to Trading Economics.
Furthermore, after a modest increase in February and a "surge" in March, The Conference Board Consumer Confidence Index® rose sharply during April. The Index now stands at 121.7, the highest level since February 2020.
Consumers are riding a wave of confidence right into the summer season. As reported last month, economists are optimistic that as Americans get past the worst of the pandemic, they will be eager to act upon pent-up demand. NRF forecasts put 2021 retail sales between $4.33 trillion and $4.4 trillion. Online sales, which are included in the total, are expected to grow between 18% and 23% ($1.14 trillion and $1.19 trillion). Read the full report here.
Professionals in the automotive aftermarket, powersports and RV industries remain steadfast in their efforts to evolve their business models and grow their brands in the face of adversity. As such, the monthly Key Performance Indicator Report serves as an objective wellness check on the overall health of our nation, from the state of manufacturing and vehicle sales to current economic conditions and consumer trends.
Below are a few key data points explained in further detail throughout the report:
The March Manufacturing PMI® registered 60.7%, a decrease of four percentage points from the March reading of 64.7%, but a number that supports expansion in the overall economy for the 11th month in a row after a contraction in April 2020, according to the nation's supply executives in the latest Manufacturing ISM® Report On Business®.
The Conference Board revised its U.S. real GDP forecast, forecasting a rise to 5% (annualized rate) in Q1 of 2021, 6% year-over-year in 2021.
The Consumer Price Index for All Urban Consumers (CPI-U) increased .6% in March on a seasonally adjusted basis after rising .4% in February, according to the U.S. Bureau of Labor Statistics. Over the last 12 months, the all items index increased 2.6% before seasonal adjustment.
Global Light Vehicle (LV) sales rose to 87.5 mn units/year in March, a welcome improvement compared to 81.8 mn units/year in February.
April's new light-vehicle sales saw an 18.5 million-unit SAAR—the second straight month (following a March revision) of sales above 18.0 million units and the highest monthly sales rate since July 2005 with a 20.6 million SAAR, according to Patrick Manzi, chief economist at National Automobile Dealers Association (NADA).
Current forecasts put projected total vehicle production losses from the global chip shortage at 3.36 million units, with 1.11 million from North American production.
The first quarter was red-hot for all segments of the RV and travel trailer industries, according to reports from RV PRO. Shortages of new units are pushing used valued to historically high levels, just as travel season opens up nationwide. "Looking at travel trailers, standard hitch values are averaging a whopping 34.6% higher in Q1 2021 compared to Q1 2020. Fifth wheel units are also crushing the year-over-year comparison, running 28.7% ahead in 2021. Motorhomes are looking strong, with Class A vehicles coming in 22.3% higher year-over-year, and Class C units 24.9% higher. Smaller vehicles are having a great first quarter, with camping trailers averaging 35.5% more money in 2021, and truck campers 29.3% ahead."
The NFIB Small Business Optimism Index rose 2.4 points in March to 98.2 – the first return to the average historical reading since last November.

"Main Street is doing better as state and local restrictions are eased, but finding qualified labor is a critical issue for small businesses nationwide," said Bill Dunkelberg, NFIB chief economist. "Small business owners are competing with the pandemic and increased unemployment benefits that are keeping some workers out of the labor force. However, owners remain determined to hire workers and grow their business."
Readers are encouraged to study the most current Small Business Optimism Index.
The monthly Key Performance Indicator Report is your comprehensive source for industry insights, exclusive interviews, new and used vehicle data, manufacturing summaries, economic analysis, consumer reporting, relevant global affairs and more. We value your readership.
KPI — May 2021: State of Business: Automotive Industry