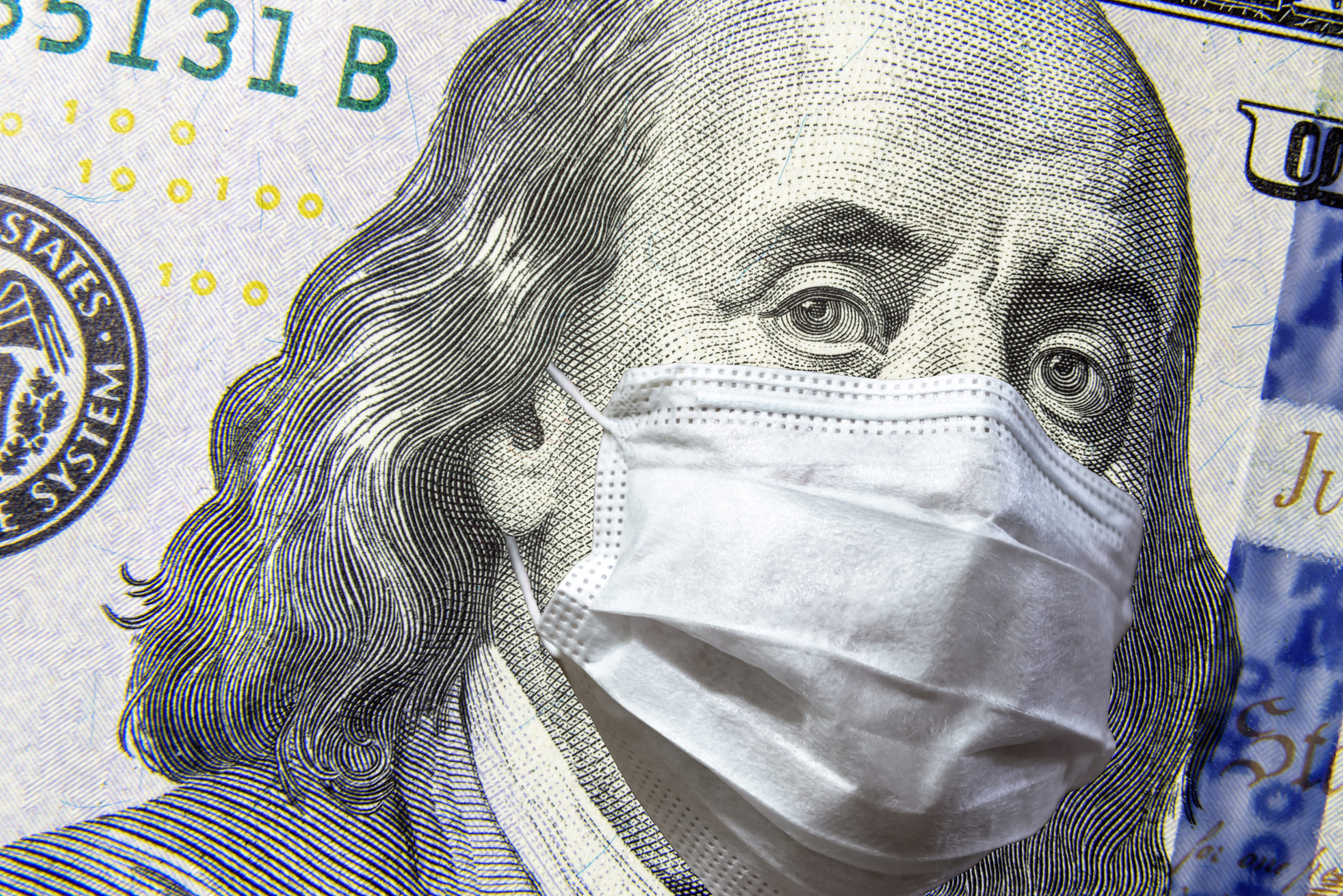 Below is a synopsis of relevant consumer-level details, including personal and disposable income, retail impact, consumer confidence and overall consumer sentiment.
After falling .1% in May, The Consumer Price Index for All Urban Consumers (CPI-U)—which measures the changes in the price of a basket of goods and services purchased by urban consumers—increased .6% in June (on a seasonally adjusted basis). The all items index increased .6% over the last 12 months (before seasonal adjustment), according to the U.S. Bureau of Labor Statistics.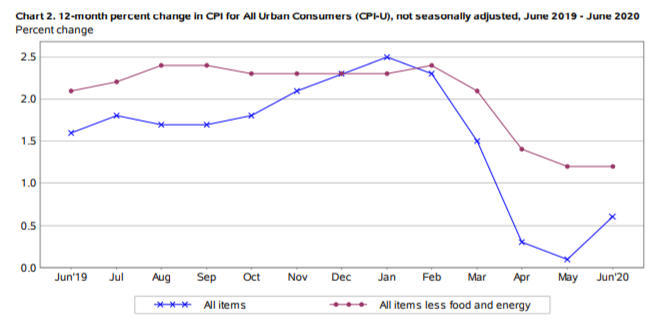 Important takeaways, courtesy of the U.S. Bureau of Labor Statistics:
The gasoline index increased sharply after recent declines and accounted for over half of the monthly increase in the seasonally adjusted all items index.
The energy index increased 5.1%, as the gasoline index rose 12.3%.
The food index also rose, increasing .6% as the index for food at home continued to rise.
The index for all items less food and energy rose .2%, its first monthly increase since February.
The index for motor vehicle insurance increased sharply after recent declines.
The indexes for apparel, shelter and medical care also increased, while the indexes for used cars and trucks, recreation and communication all declined.
The index for all items less food and energy increased 1.2% over the last 12 months.
The food index increased 4.5% over the last 12 months, with the index for food at home rising 5.6%.
Despite increasing in June, the energy index fell 12.6% over the last 12 months.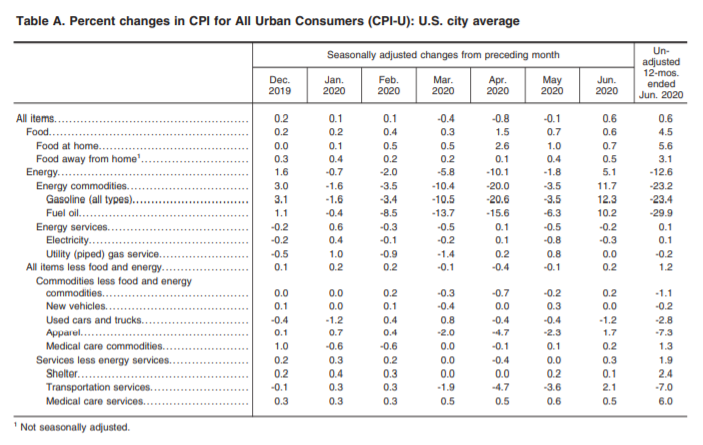 Consumer Sentiment and Income Waver, But Overall Confidence and Spending Grow
Celebration of positive consumer sentiment survey data in June is proving short lived. (The Consumer Sentiment Index is a survey consisting of approximately 50 core questions, which cover consumers' assessments of their personal financial situation, buying attitudes and overall economic conditions.)
A score of 72.3 in May bumped to 78.1 in June, marking the second straight increase, according to the University of Michigan. Likewise, The Conference Board Consumer Confidence Index® increased in June, after virtually no change in May. The Index now stands at 98.1, up from 85.9 in May.
However, consumer sentiment quickly retreated in the first half of July due to the widespread resurgence of the coronavirus. Hence, the promising gain recorded in June was reversed, leaving the Sentiment Index in early July insignificantly above the April low (+1.4 points).
Furthermore, recent data from the U.S. Bureau of Economic Analysis states personal income decreased 4.2% and disposable personal income dipped 4.9% in May (with June data set to be released on July 31).
Alas, an uptick in coronavirus cases amid economic uncertainty, high unemployment and a cease in federal stimulus this month is cause for concern among consumers.
"While financial relief is clearly needed for the most vulnerable households, that relief will not stimulate the extent of renewed consumer spending necessary to restore employment and income to pre-crisis levels anytime soon. No single policy could provide financial relief and stimulate economic growth, and without both, neither one could be ultimately successful," said Richard Curtin, the chief economist of the sentiment survey.
Though consumer sentiment remains conservative, preliminary data from the Census Bureau shows overall retail sales were up 7.5% seasonally adjusted from May and 1.1% year-over-year after an historical plunge in March and April was offset by a respectable rebound in May and June.
Non-store sales—which includes online shopping—decreased 2.4% over prior month but are 23.5% higher from a year ago.
Spending at restaurants and bars jumped 20% last month but is still down 26.3% from last year.
Sales at clothiers more than doubled between May and June, yet they've collapsed 23.2% from a year ago.
"Recoveries do not proceed in a straight line and no two are alike," said Jack Kleinhenz, National Retail Federation chief economist. NRF Chief Economist. "The current economy is far from normal and will require a lengthy period to absorb job losses and build up to where it was before. Government aid for consumers and businesses has helped but additional relief is warranted to sustain the consumer spending that is the backbone of our economy."
Despite some marginal economic gains, Americans are bracing themselves for a long road to recovery.