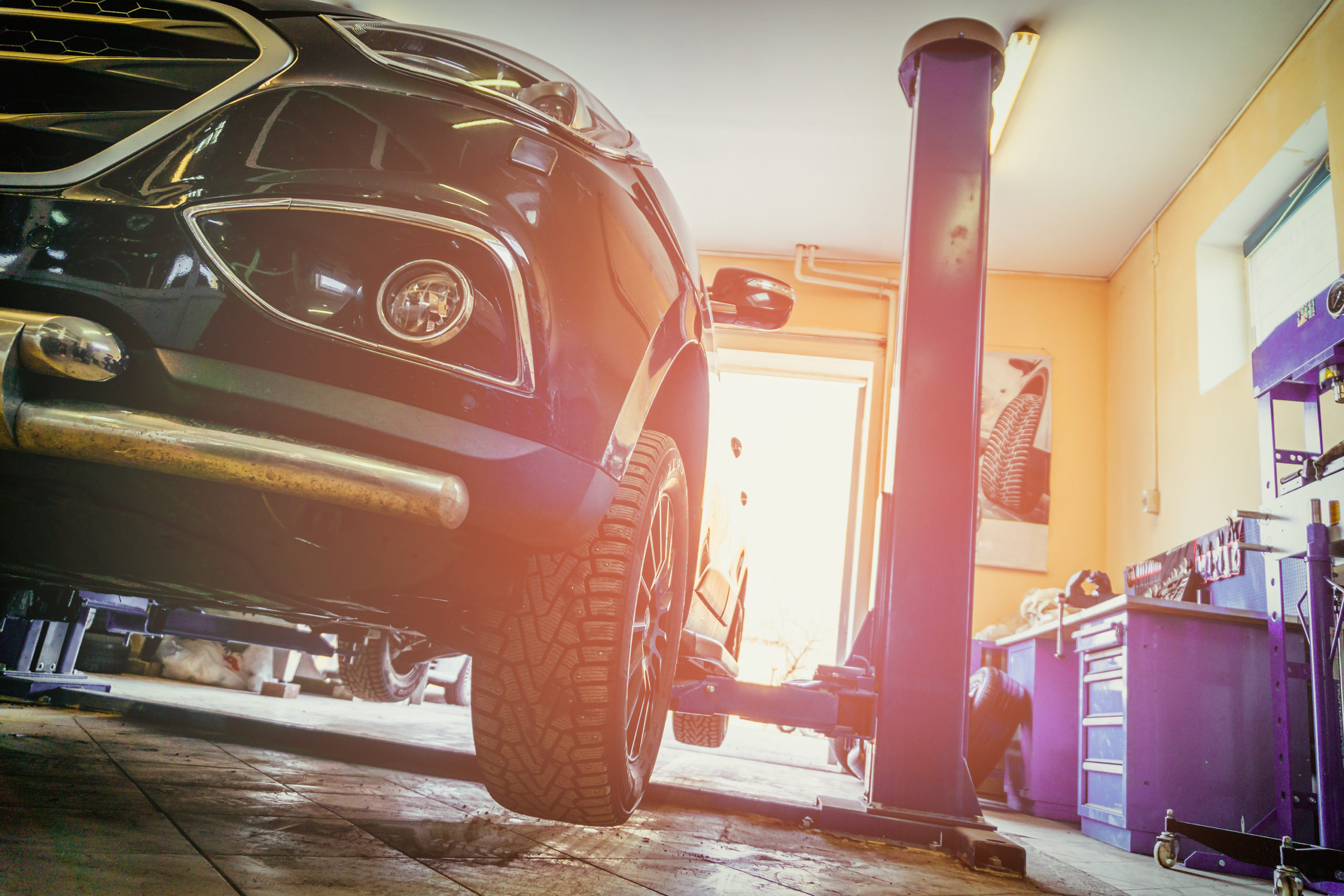 More than 184.3 million COVID-19 cases and 3.9 million deaths have been confirmed across 235+ countries, areas or territories.
Global vaccination efforts remain a top priority, with the ultimate goal of reaching herd immunity. The number of Americans fully vaccinated now tops 156 million, or approximately 47% – short of President Biden's 70% goal by July 4.
Below are the top 10 states ranked by the percentage of their population fully vaccinated against COVID-19. Review the full list here.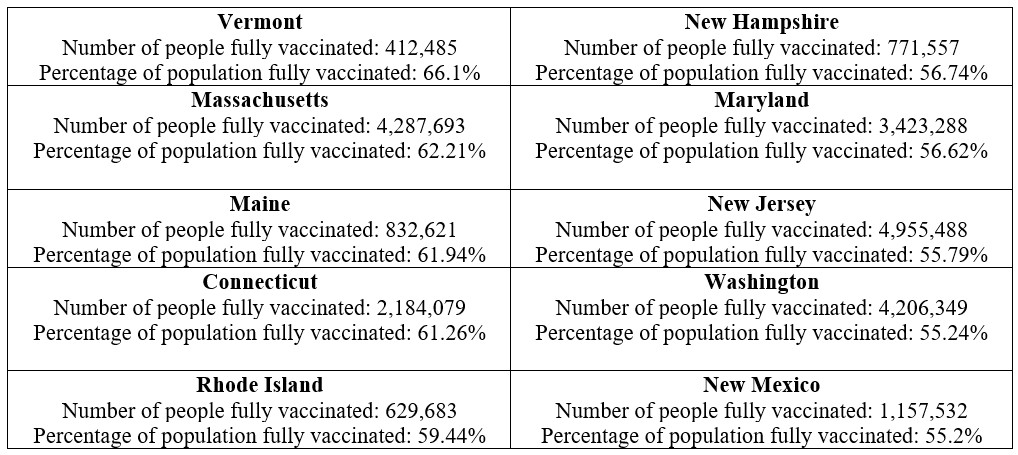 COVID-19 Cases by Country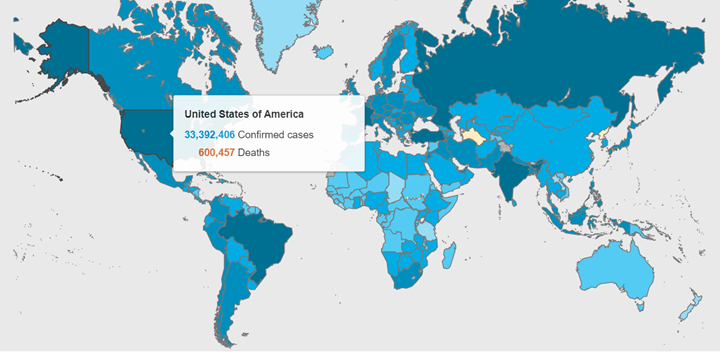 COVID-19 Cases by State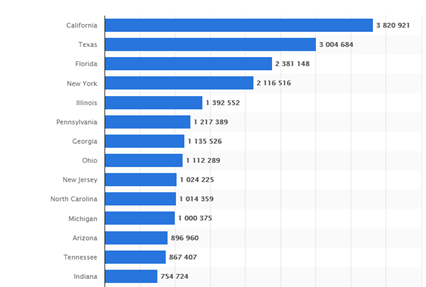 As of July 5, 2021, the state with the highest number of COVID-19 cases was California. Almost 34 million cases have been reported across the United States, with California, Texas, Florida and New York reporting the highest numbers.
COVID-19 restrictions vary by state, county and even city. Review a comprehensive list of current restrictions here.
While vaccination rates are in limbo, consumer sentiment and confidence remain relatively stable this month.
The Consumer Sentiment Index—a survey consisting of approximately 50 core questions covering consumers' assessments of their personal financial situation, buying attitudes and overall economic conditions—finished at 85.5 in June – below market expectations of 87.4.
Although consumer sentiment slipped in late June, it remains 3.1% above the May reading and is the second-highest rating since the start of the pandemic, noted Richard Curtin, Surveys of Consumers chief economist.
Furthermore, The Conference Board Consumer Confidence Index® improved in June, following gains in each of the previous four months. The Index now stands at 127.3 (1985=100), up from a reading of 120 in May.
Overall, economists are optimistic. As Americans get past the worst of the pandemic, they will be eager to act upon pent-up demand. NRF predicts 2021 retail sales to reach between $4.44 trillion and $4.56 trillion. Online and other non-store sales, which are included in the total, are expected to increase between 18% and 23% ($1.09 trillion and $1.13 trillion).
Within the aftermarket, industry experts forecast online sales of auto parts and accessories to hit $19 billion by 2022. Buy Online Pick-Up In Store shopping channels are expected to post double-digit growth rates through 2024 – presenting a whole new revenue stream to automotive shops that seize the opportunity.
"While there are downside risks related to labor shortages, supply chain bottlenecks, tax increases and over-regulation, overall, households are healthier and consumers are demonstrating their ability and willingness to spend. We are confident," said NRF President and CEO Matthew Shay.
Professionals in the automotive, RV and powersports industries remain steadfast in their efforts to evolve their business models and grow their brands in the face of adversity. As such, the monthly Key Performance Indicator Report serves as an objective wellness check on the overall health of our nation, from the state of manufacturing and vehicle sales to current economic conditions and consumer trends.
Below are a few key data points explained in further detail throughout the report:
The June Manufacturing PMI® registered 60.6%, a decrease of .6% from the May reading of 61.2%. However, this figure indicates expansion in the overall economy for the 13th month in a row after contracting in April 2020, according to supply executives in the latest Manufacturing ISM® Report On Business®.
The Conference Board forecasts U.S. real GDP growth will rise to 9% (annualized rate) in Q2 2021 and 6.6% (year-over-year) in 2021. On the heels of healthy economic growth in Q1 2021, recovery is expected to continue through the remainder of the year. Looking ahead, economic growth is forecast to be 3.8% (year-over-year) in 2022 and 2.5% (year-over-year) in 2023.
The Consumer Price Index for All Urban Consumers (CPI-U) increased .6% in May on a seasonally adjusted basis after rising .8% in April, according to the U.S. Bureau of Labor Statistics. Over the last 12 months, the all items index increased 5% before seasonal adjustment – the largest 12-month increase since a 5.4% increase during August 2008. The next CPI will be released on July 13.
Global Light Vehicle (LV) sales dropped to 81.8 mn units/year in May compared to an upwardly revised figure of 88.4 mn units/year in April, according to LMC Automotive.
Retail sales of new vehicles are expected to reach 1,133,900 units, a year-over-year increase of 12.4% and a .3% increase over June 2019 (when adjusted for selling days).
Recently, GM announced a plan to build some 2021 pickups and SUVs without the stop-start fuel-saving system due to the ongoing microchip shortage affecting everything from cars and trucks to home appliances. Click here to learn which vehicle models will be affected.
RV wholesale shipments continue to impress, with May notching a new record – 49,241 units.
While May 2021 brought a month-over-month dropoff in major unit sales, the powersports market is poised to hit 12.75 billion at 5.5% CAGR by 2027, according to Fortune Business Insights.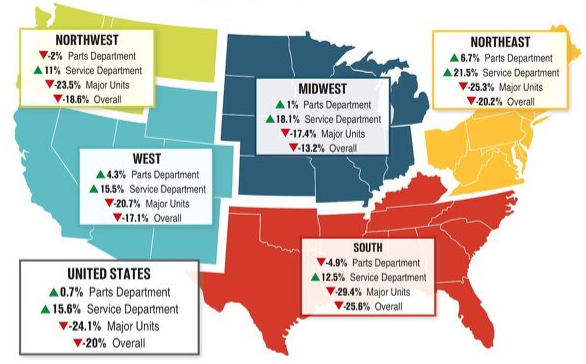 Powersports Business
The NFIB Small Business Optimism Index declined .2 points in May to 99.6, showing a slight pause in the recovery of small business optimism after steadily increasing each month during 2021. As reported in NFIB's monthly jobs report, a record-high 48% of owners reported unfilled job openings.

"The labor shortage is holding back growth for small businesses across the country," said Bill Dunkelberg, NFIB chief economist. "If small business owners could hire more workers to take care of customers, sales would be higher and getting closer to pre-COVID levels. In addition, inflation on Main Street is rampant and small business owners are uncertain about future business conditions."
Important takeaways, courtesy of NFIB:
Owners expecting better business conditions over the next six months fell 11 points to a net negative 26%.
Earnings trends over the past three months declined four points to a net negative 11%.
However, 59% percent of owners reported capital outlays in the last six months, up two points from April. Of those making expenditures, 44% reported spending on new equipment, 24% acquired vehicles and 16% improved or expanded facilities. Six percent acquired new buildings or land for expansion and 13% spent money on new fixtures and furniture. Twenty-seven percent are planning capital outlays in the next few months.
"Neither consumers nor business owners are exuberant about economic prospects for the rest of the year. There is much uncertainty – about COVID, economic policy (taxes, regulations, etc.) and politics… both globally and domestically," according to commentary reports by NFIB.
The monthly Key Performance Indicator Report is your comprehensive source for industry insights, exclusive interviews, new and used vehicle data, manufacturing summaries, economic analysis, consumer reporting, relevant global affairs and more. We value your readership.
KPI — July 2021: State of Business: Automotive Industry