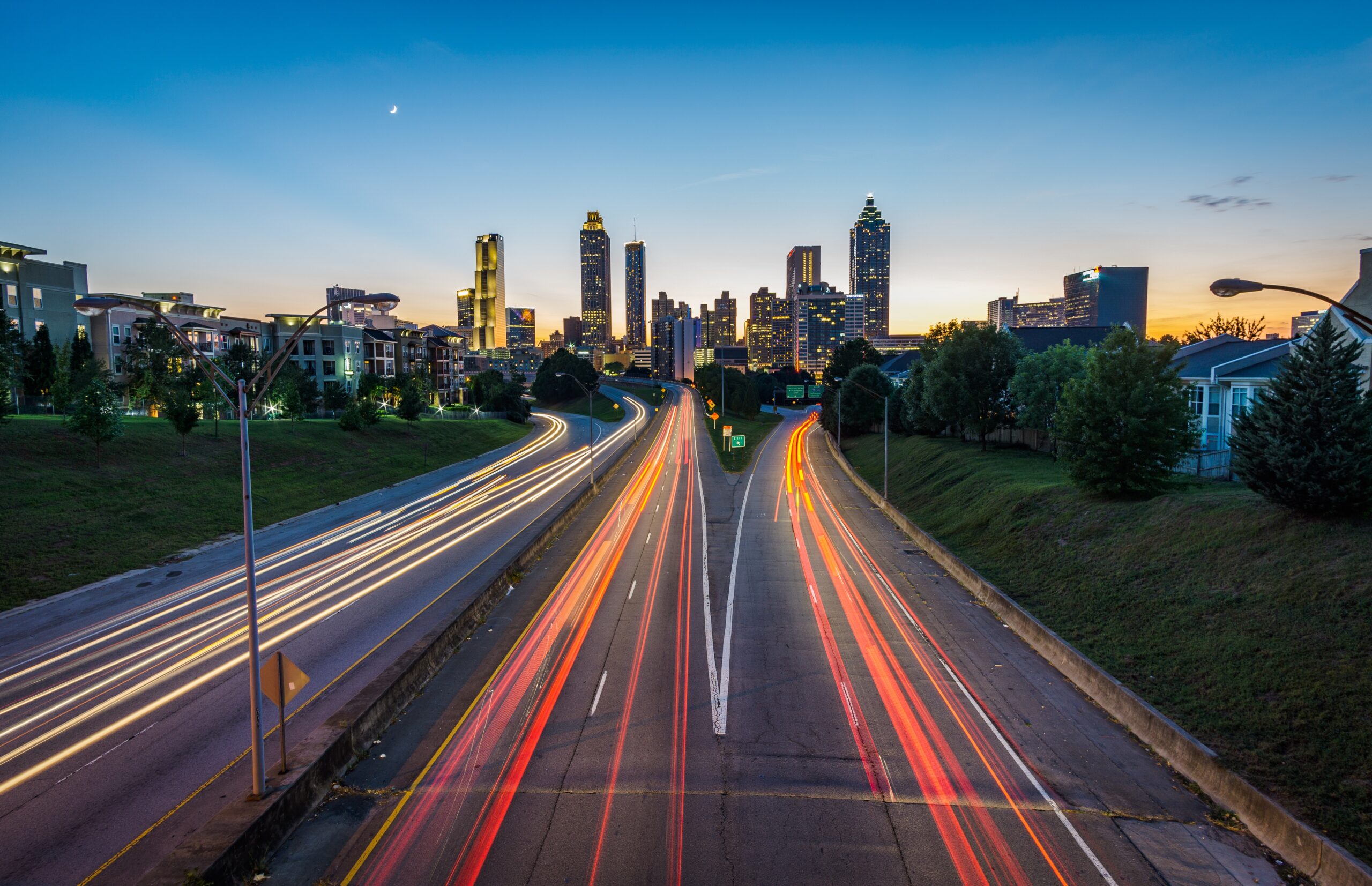 Stubborn inflation, historic supply chain challenges and ongoing labor shortages continue to impact consumers and business owners alike.
The Conference Board Consumer Confidence Index® decreased again in November after losing ground in October. The Index now stands at 100.2 (1985=100), down from 102.2 a month prior. The Present Situation Index – based on consumers' assessment of current business and labor market conditions – decreased to 137.4 from 138.7 last month. The Expectations Index – based on consumers' short-term outlook for income, business and labor market conditions – declined to 75.4 from 77.9.
The University of Michigan Survey of Consumers – a survey consisting of approximately 50 core questions covering consumers' assessments of their personal financial situation, buying attitudes and overall economic conditions – was 54.7 in November. The reading is down 8.7% from the previous month's reading and well below the Dow Jones estimate of 59.5. In addition, the current economic conditions index fell 11.9% to 57.8, and the index of consumer expectations tumbled 6.2% to 52.7.
The Consumer Sentiment Index December Preliminary Report is currently 59.1, approximately 4% above November but still low from a historical perspective, according to the University of Michigan Survey of Consumers. Joanne Hsu, director at Survey of Consumers, says gains in the sentiment index were observed across multiple demographic groups. In particular, she says higher-income families and those with larger stock holdings posted large increases, which is supported by recent rises in financial markets. Concerns over high prices have eased modestly.
"For now, both inflation and higher borrowing costs are squeezing household spending," adds Jim Baird, chief investment officer at Plante Moran Financial Advisors. "For low-income households in particular, higher prices for essentials limit discretionary spending, crimp savings and contribute to higher credit card debt."
Small businesses feel the squeeze, too. According to NFIB's Small Business Optimism Index, 32% of small business owners reported inflation as their single most important problem in operating their business – five points lower than July's highest reading since the fourth quarter of 1979.
"Going into the holiday season, small business owners are seeing a slight ease in inflation pressures, but prices still remain high," says Bill Dunkelberg, NFIB chief economist. "The small business economy is recovering as owners manage an ongoing labor shortage, supply chain disruptions and historic inflation."
Professionals in the automotive, RV and powersports industries remain steadfast in their efforts to evolve their business models and grow their brands in the face of adversity. As such, the monthly Key Performance Indicator Report serves as an objective wellness check on the overall health of our nation, from the state of manufacturing and vehicle sales to current economic conditions and consumer trends. Below are a few key data points explained in further detail throughout the report: 
This Month's Top Takeaways:
After 29 consecutive months of growth, economic activity in the manufacturing sector contracted in November for the first time since May 2020. The Manufacturing PMI® registered 49%, 1.2 percentage points lower than the 50.2% recorded in October, according to supply executives in the latest Manufacturing ISM® Report On Business®.
The Consumer Price Index for All Urban Consumers (CPI-U) edged up 0.1% in November on a seasonally adjusted basis, after increasing 0.4% in October, according to the U.S. Bureau of Labor Statistics. Over the last 12 months, the all-items index increased 7.1% before seasonal adjustment.
The NFIB Small Business Optimism Index rose 0.6 points in November to 91.9. November's reading is the 11th consecutive month below the 49-year average of 98.
Total new vehicle sales for November 2022, including retail and non-retail transactions, are projected to reach 1,102,300 units – a 5.6% year-over-year increase. Comparing the sales volume without adjusting for the number of selling days translates to a 9.9% boost, according to a joint forecast from J.D. Power and LMC Automotive.
Powersports Business says dealerships across the country recorded an average revenue growth of 5.5% in October 2022 vs. October 2021. This percentage is determined by composite data from more than 1,700 dealerships in the U.S. that use the CDK Lightspeed DMS. Every region saw a revenue decrease in the parts department, with an average decline of 4.2%. The Northeast produced the largest dip at 6.3%. Once again, the service department reported positive data for the month versus year-over-year. The Midwest jumped 13.9%, while the South followed closely behind at 12.4%. The Northwest reported the lowest service revenue growth at 6.5%. The average dealership's new and pre-owned unit sales increased 6%. Every region but the West (0.0% growth) reported an increase in revenue. The Midwest reported the strongest gain of 10.9%. Overall, dealership's followed last month's trend, increasing revenue on average in every department. The Midwest reported a 9.7% increase, the South 8.5% and the Northwest 3.4%. The Northeast (2.1% growth) and the West (0.4% growth) reported the lowest revenue growth in October.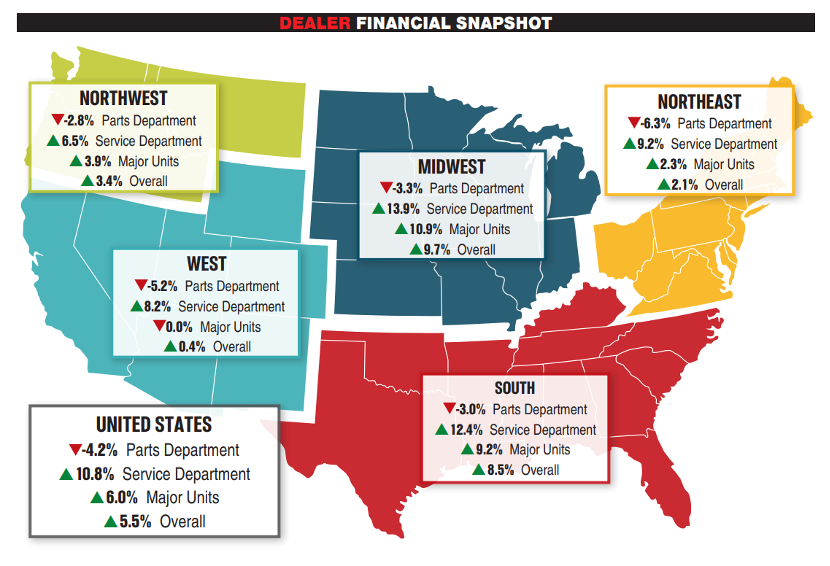 KPI — December 2022: State of Business — Automotive Industry