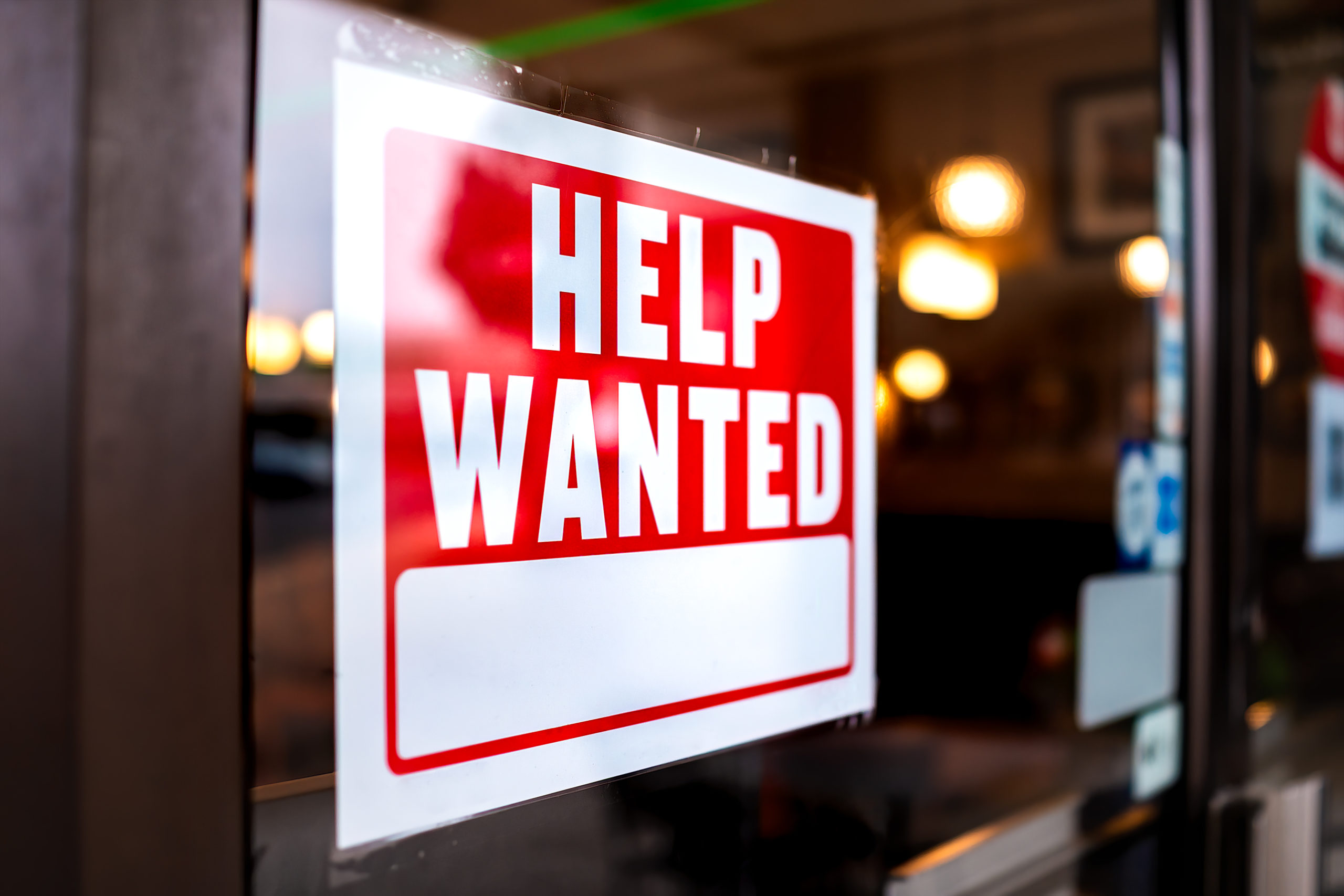 More than 203.2 million COVID-19 cases and 4.3 million deaths have been confirmed across 235-plus countries, areas or territories. Global vaccination efforts remain a top priority, with the ultimate goal of reaching herd immunity.
"Vaccination is the key to further economic recovery, reopening and rebuilding," according to Jack Kleinhenz, chief economist at the National Retail Federation (NRF). "With the outlook for the global economy continuing to hinge on public health, vaccine numbers are extremely important not just for the U.S., but also the whole world," he continued. "The latest Blue Chip Economic Indicators report says the biggest threat to global stability is an uneven rollout of vaccines and the emergence of additional variants, while the biggest impetus for growth is faster-than-expected global vaccination."
Approximately 189.9 million people – or 57% of the total U.S. population – have received at least one dose of the vaccine, according to latest figures from the Centers for Disease Control and Prevention (CDC). Nearly 164 million people, or 49% of the total U.S. population, are fully vaccinated. This figure is significantly short of President Biden's 70% goal by July 4th.
The vaccine debate rages on, with a quarter of Americans saying no to vaccination. Reasons include rapid vaccine development – thus calling into question the lack of long-term studies – side effects, efficacy and natural immunity after infection, according to Pew Research and a recent Gallup poll.
A steady 53% of U.S. adults say they are worried about people choosing not to get vaccinated, including 25% who are very worried. It is now the public's greatest worry about the virus by a wide margin, surpassing concerns about lack of social distancing in their area (27%), availability of local hospital resources and supplies (11%) and availability of coronavirus tests in their area (5%). – Gallup
COVID-19 Cases by Country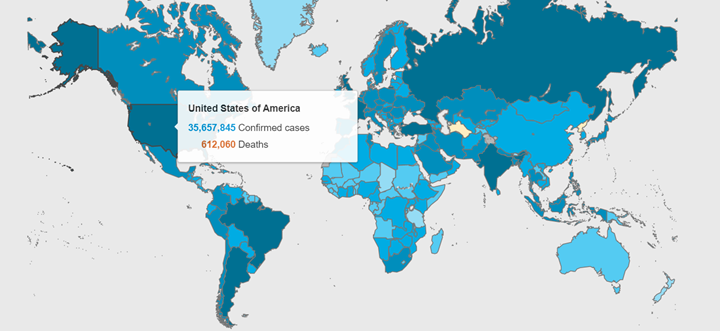 COVID-19 Cases by State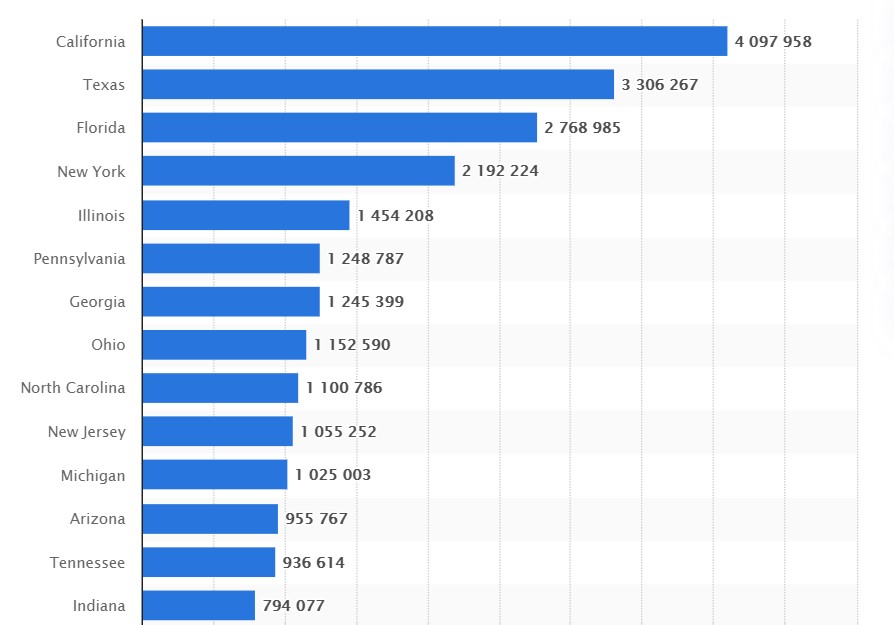 As of August 9, 2021, the state with the highest number of COVID-19 cases was California. Almost 35.8 million cases have been reported across the United States, with California, Texas, Florida and New York reporting the highest numbers.
COVID-19 restrictions vary by state, county and even city. Review a comprehensive list of current restrictions here.
Vaccination rates are not the only numbers in limbo, as consumer sentiment plummets and consumer confidence remains idle.
The Conference Board Consumer Confidence Index® was relatively unchanged in July, following gains in each of the prior five months. The Index now stands at 129.1 (1985=100), up from 128.9 in June.
However, The Consumer Sentiment Index – a survey consisting of approximately 50 core questions covering consumers' assessments of their personal financial situation, buying attitudes and overall economic conditions – declined to 81.2 in July, the lowest reading in five months.
"Consumer sentiment edged upward at the end of July, although it still posted a monthly decline of 5%. The largest monthly declines remained concentrated in the outlook for the national economy and complaints about high prices for homes, vehicles and household durables. While most consumers still expect inflation to be transitory, there is growing evidence that an inflation storm is likely to develop on the not-too-distant horizon," according to the University of Michigan survey.
On the upside, "Consumer activity during the third quarter continues to resemble pre-pandemic behavior as the reopening of stores and the economy progresses. Households are flush with cash and consumers have become mobile again as they shop at stores, visit restaurants, enjoy entertainment events and take trips," said Kleinhenz.
Within the aftermarket, industry experts forecast online sales of auto parts and accessories to hit $19 billion by 2022. Buy Online Pick-Up In Store shopping channels are expected to post double-digit growth rates through 2024 – presenting a whole new revenue stream to automotive shops that seize the opportunity.
Professionals in the automotive, RV and powersports industries remain steadfast in their efforts to evolve their business models and grow their brands in the face of adversity. As such, the monthly Key Performance Indicator Report serves as an objective wellness check on the overall health of our nation, from the state of manufacturing and vehicle sales to current economic conditions and consumer trends.
Below are a few key data points explained in further detail throughout the report:
The July Manufacturing PMI® registered 59.5%, a decrease of 1.1 percentage points from the June reading of 60.6%. Though the index continues to dip, the data indicates expansion in the overall economy for the 14th month in a row after contraction in April 2020, according to supply executives in the latest Manufacturing ISM® Report On Business®.
The Consumer Price Index for All Urban Consumers (CPI-U) increased .9% in June on a seasonally adjusted basis after rising .6% in May; it increased another .5% in July on a seasonally adjusted basis.
Global Light Vehicle (LV) sales hovered at 82.4 mn units/year in June, marking a slight downturn from an upwardly revised 82.9 mn units/year in May, according to LMC Automotive.
Total new vehicle sales for July 2021, including retail and non-retail transactions, are projected to reach 1,319,300 units – a 2.7% year-over-year increase, but a 12.4% decrease from July 2019 due to the decline of less-profitable non-retail/fleet sales, according to D. Power.
Total RV shipments reached 50,706 units, a year-over-year increase of 25.3% (40,462 units). The 151,760 units shipped in the second quarter of 2021 is a 2% increase over the previous record set in the first quarter of this year, according to the RV Industry Association (RVIA).
Powersports Business reported Polaris Fiscal Year 2021 Q2 earnings. The company put forth an overall adjusted sales increase of 40% and an adjusted gross profit margin of 26%. However, North American retail sales decreased 28% compared to uncharacteristically strong retail sales last year, driven largely by low product availability due to supply chain constraints limiting production. On a two-year basis, retail sales were up 14% over second quarter 2019 pre-COVID levels.
The NFIB Small Business Optimism Index declined in July to 99.7, a decrease of 2.8 points – reversing June's 2.9-point gain. As noted in the NFIB monthly jobs report, 49% of owners reported job openings that could not be filled, a 48-year record high.
"Small business owners are losing confidence in the strength of the economy and expect a slowdown in job creation," said Bill Dunkelberg, NFIB chief economist. "As owners look for qualified workers, they are also reporting that supply chain disruptions are having an impact on their businesses. Ultimately, owners could sell more if they could acquire more supplies and inventories from their supply chains."
Important takeaways, courtesy of NFIB:
Sales expectations over the next three months decreased 11 points to a net negative 4% of owners.
The percent of owners reporting inventory increases declined seven points to a net negative 6%. A net 12% of owners view current inventory stocks as "too low" in July, up one point from June and a 48-year record high reading. A net 6% of owners plan inventory investment in the coming months, down five points from June and also a historically high reading.
Owners expecting better business conditions over the next six months decreased eight points to a net negative 20%.
Earnings trends over the past three months decreased eight points to a net negative 13%.
The monthly Key Performance Indicator Report is your comprehensive source for industry insights, exclusive interviews, new and used vehicle data, manufacturing summaries, economic analysis, consumer reporting, relevant global affairs and more. We value your readership.
KPI — August 2021: State of Business