Features
'Illicit' Camaro a Bronze Beauty at SEMA Show
Lopez Performance & Sean Smith Designs teamed up on Aeromotive booth vehicle…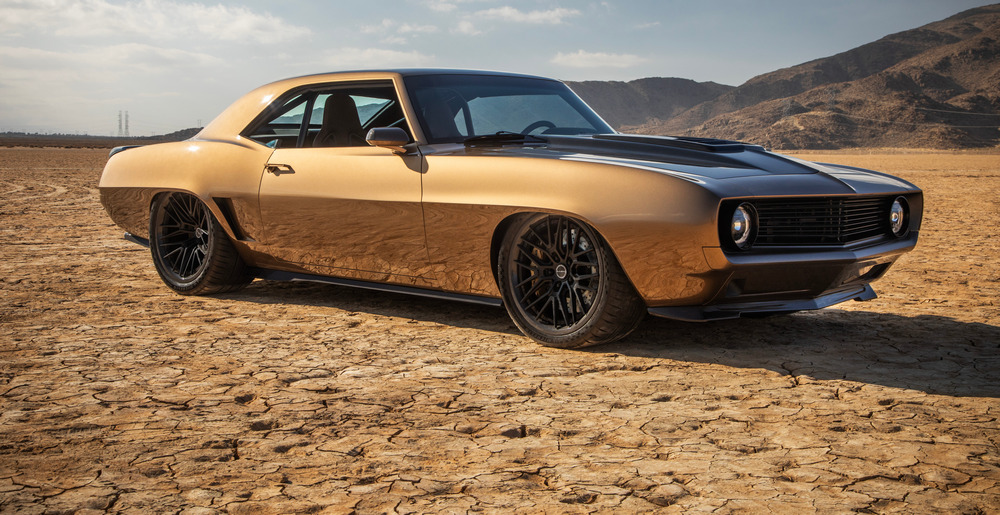 A striking 1969 Chevrolet Camaro named "Illicit" created by Lopez Performance and Sean Smith Designs debuted in the Aeromotive booth at the 2023 SEMA Show and will be heading to racing and performance gatherings throughout 2024.
"The concept for 'Illicit' was inspired by modern muscle car innovation such as the ZL1," said designer Sean Smith. "Jesus Lopez from Lopez Performance wanted to keep the classic silhouette of the '69 Camaro while accenting it with contemporary design cues such as aero parts forged from carbon fiber, a better stance and more."
Engineered by Martin Horton at Blue Point Scan and machined by EVOD Industries, what appears at first to be a classic '69 Camaro grille is actually a multi-piece design with precise carbon inlays, serving as the mouthpiece for the 1,200-hp Dart LSX engine that lurks under the Lopez Performance carbon fiber hood manufactured by Speedkore.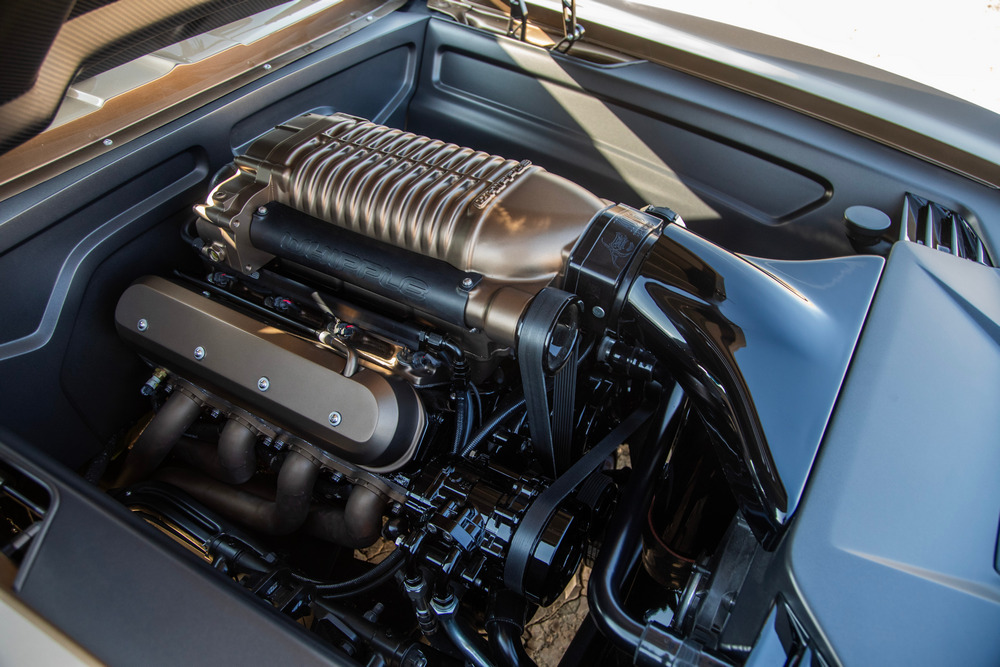 "After agreeing on the exterior sketches with owners JR and Celeste Villarreal, we focused on 3D design to create the splitters, rocker panels, hood and decklid spoiler," Smith noted. "Designing on the computer allowed us to refine the proportions and details such as the fillets and specific radii. The trick was balancing our re-imagining with classic details such as the multi-piece billet grille."
Fitted with a 2.9L Whipple supercharger, the Dart features an Aeromotive fuel system bringing consistent power using an in-tank TVS Brushless Pump, Extreme Flow EFI Regulator and Pro-Series in-line filter. Drawing from The Aeromotive Group's portfolio of companies, stainless steel Doug's Headers were connected to a 3-inch stainless steel custom exhaust with low-profile mufflers from JBA Performance Exhaust.
Custom-colored Taylor wires were also fitted to provide consistent spark to the Dart, and the engine is backed by a Bowler-built T-56 Magnum 6-speed transmission connected to what the company calls the very first all-carbon fiber ProMod driveshaft, custom-developed by Aeromotive.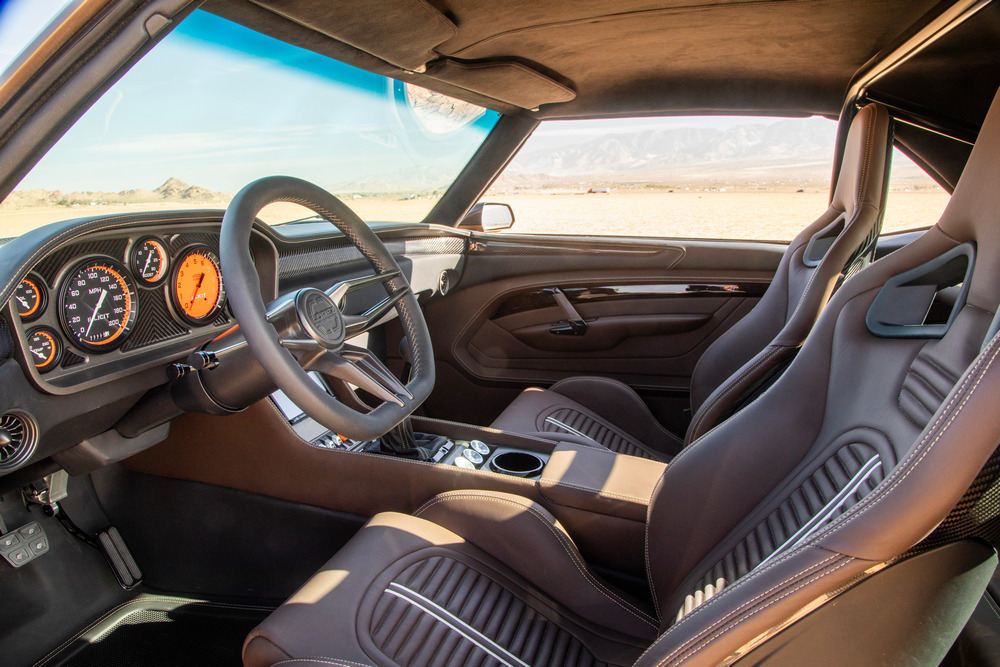 With the powertrain resolved, the bronze paint was created by the Lopez Performance crew.
"We wanted something shocking yet seductive. We mixed up Solar Bronze, which flips from a honey hue to a bright bronze with muted charcoal mid tones," Lopez said. "In sunlight, the car looks like it's on fire as you move around it. The effect is sensational, and the tones work well with the black trim and carbon fiber accents that create contrast on our high-horsepower build."
Designed by Smith, the interior was done by Gabe's Custom Interiors in San Bernadino, California. As a family business run by Jesus Lopez' father, the interior combined luxury and performance elements including custom Recaro seats featuring carbon fiber rear shells and upholstery by Gabe's in truffle brown leather accented with vanilla.
Following Smith's designs, Gabe's also created the new dashboard and center console, as well as an aluminum instrument cluster that was 3D-modeled and milled before gauges from Classic Instruments were installed. The steering wheel was also designed and machined specifically for this application.