Features
Hyundai Debuts All-Electric CUV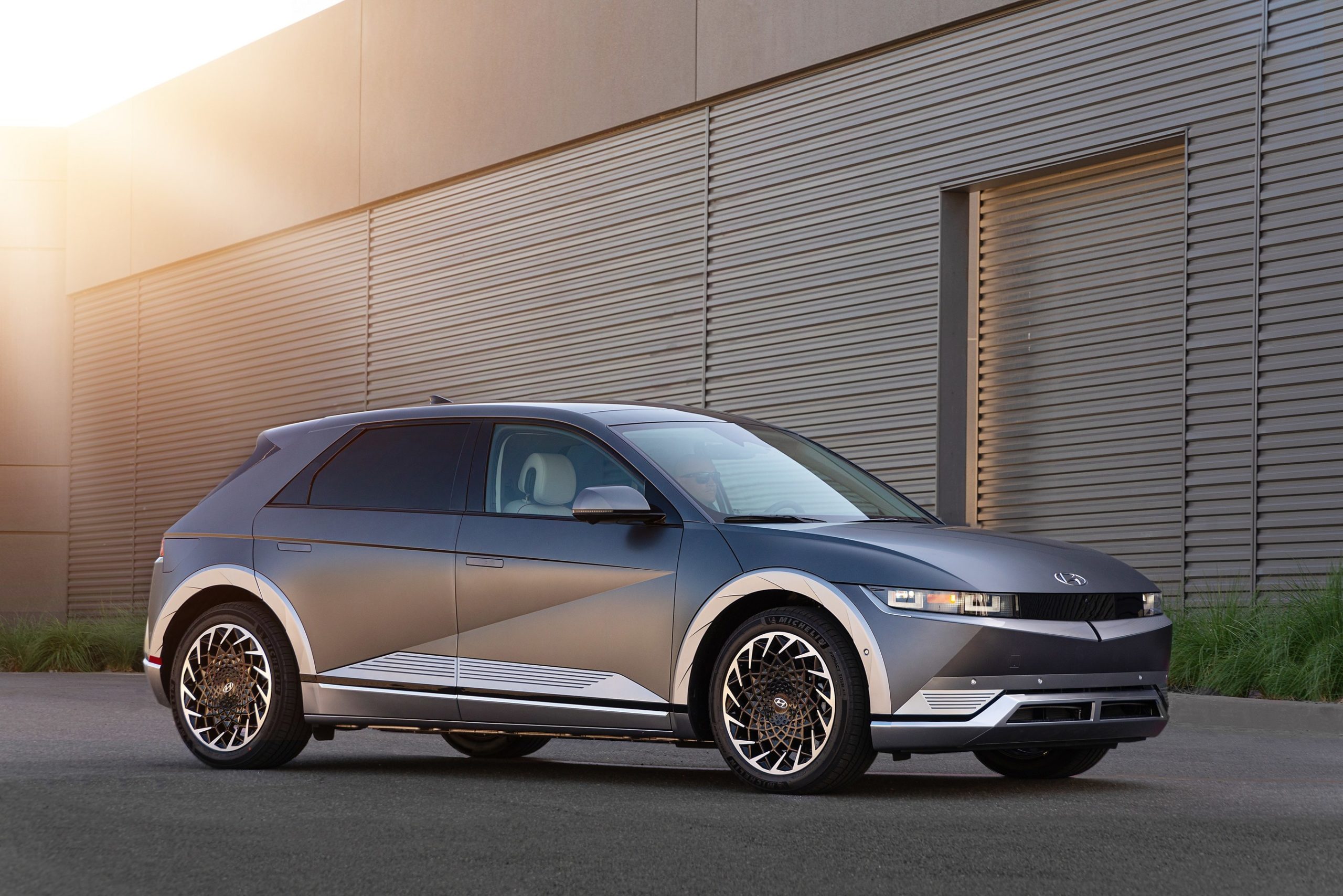 Hyundai Motor North America recently introduced the all-new IONIQ 5, an electric crossover utility vehicle (CUV) with a targeted driving range of 300 miles and fast charging from 10 to 80 percent in 18 minutes.
IONIQ 5 rides on Hyundai's Electric-Global Modular Platform (E-GMP) that allows for more interior space and optimized performance, the automaker said. IONIQ 5 is part of Hyundai Motor Group's plan to introduce 23 BEV models and sell 1 million BEV units worldwide by 2025. IONIQ 5 goes on sale this fall with a pre-reservation program for early purchasers that offers special benefits.
"IONIQ 5 introduces the Hyundai brand to a whole new set of buyers," said José Muñoz, president and CEO, Hyundai Motor America. "Once behind the steering wheel, they are going to be shocked by the range, power, comfort, interior space and advanced technology. Owning one is going to be a new experience and lifestyle that only the IONIQ brand can provide."
IONIQ 5's design represents a departure from past norms, exploring a new design freedom offered by a dedicated BEV platform, the company said, and drew inspiration from Hyundai's '45' EV concept, which debuted at 2019 International Motor Show Germany.
Exterior Features:
Extended 118.1-inch wheelbase – IONIQ 5 has the longest wheelbase in Hyundai's U.S. product lineup
Parametic Pixel LED lighting elements
V-shaped front bumper incorporates daytime running lamps (DRLs)
Flush door handles provide clean surface styling and enhanced aerodynamics
Front and rear forms merge together at the doors, another example of Hyundai's 'Parametric Dynamics' design
Large 20-inch areo-optimized wheels
Customers can choose from six exterior colors, including five colors exclusive to IONIQ 5. The color choices are Phantom Black (Pearl), Cyber Gray (Metallic), Atlas White (Solid), Digital Teal (Green Pearl), Lucid Blue (Pearl), Shooting Star (Gray Matte). The interior has three color options Obsidian Black Monotone, Dark Pebble Gray/Dove Gray, Dark Teal/Dove Gray.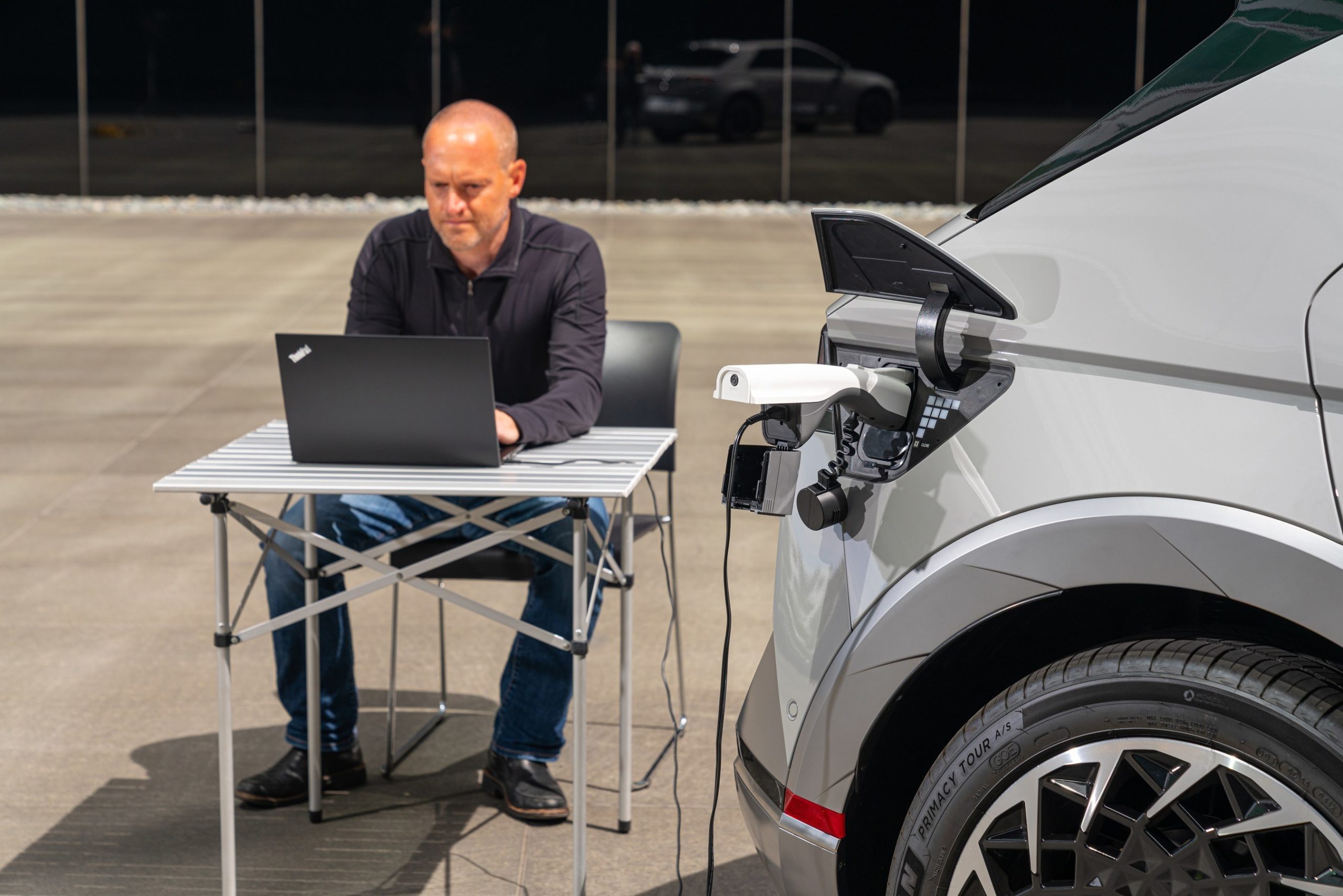 Customers can mate the 77.4 kWh battery pack to two electric motor layouts, either with a rear motor only or with both front and rear motors. The dual motor setup is an all-wheel drive (AWD) option producing a combined power output of 320 horsepower (74 kW front + 165 kW rear) and 446 ft.-lbs. of torque. An IONIQ 5 with this configuration can go from 0 to 60 MPH in less than 5 seconds. The single-motor layout with a rear motor offers 225 horsepower (168 kW) and 258 ft.-lbs. of torque and two-wheel drive (2WD).
When equipped with a single motor (2WD), IONIQ 5's targeted maximum driving range on a single charge is 300 miles. The targeted range of the dual-motor all-wheel drive SE & SEL models is 269. The Limited AWD model has a targeted range of 244 miles. All configurations have a top speed of 115 MPH and can tow a trailer with a capacity of up to 1,500 pounds.
IONIQ 5's E-GMP can support both 400-V and 800-V charging infrastructures. The platform offers 800-V charging capability as standard and can accommodate 400-V charging without the need for additional components or adapters.
IONIQ 5 also provides a Hyundai's new V2L function, which allows customers to freely use or charge any electric devices, such as electric bicycles, scooters or camping equipment. The V2L function is enabled using an available accessory adaptor and goes into the outside charging port. In addition to outside power outlet, there is a second outlet underneath the back row seat for charging laptops, phones and other devices on the Limited trim.
Measuring 182.5 inches in overall length, 74.4 inches wide and 63.0-inches tall on a 118.1-inch wheelbase, IONIQ 5 offers large-car-like interior space in a compact CUV, the company said.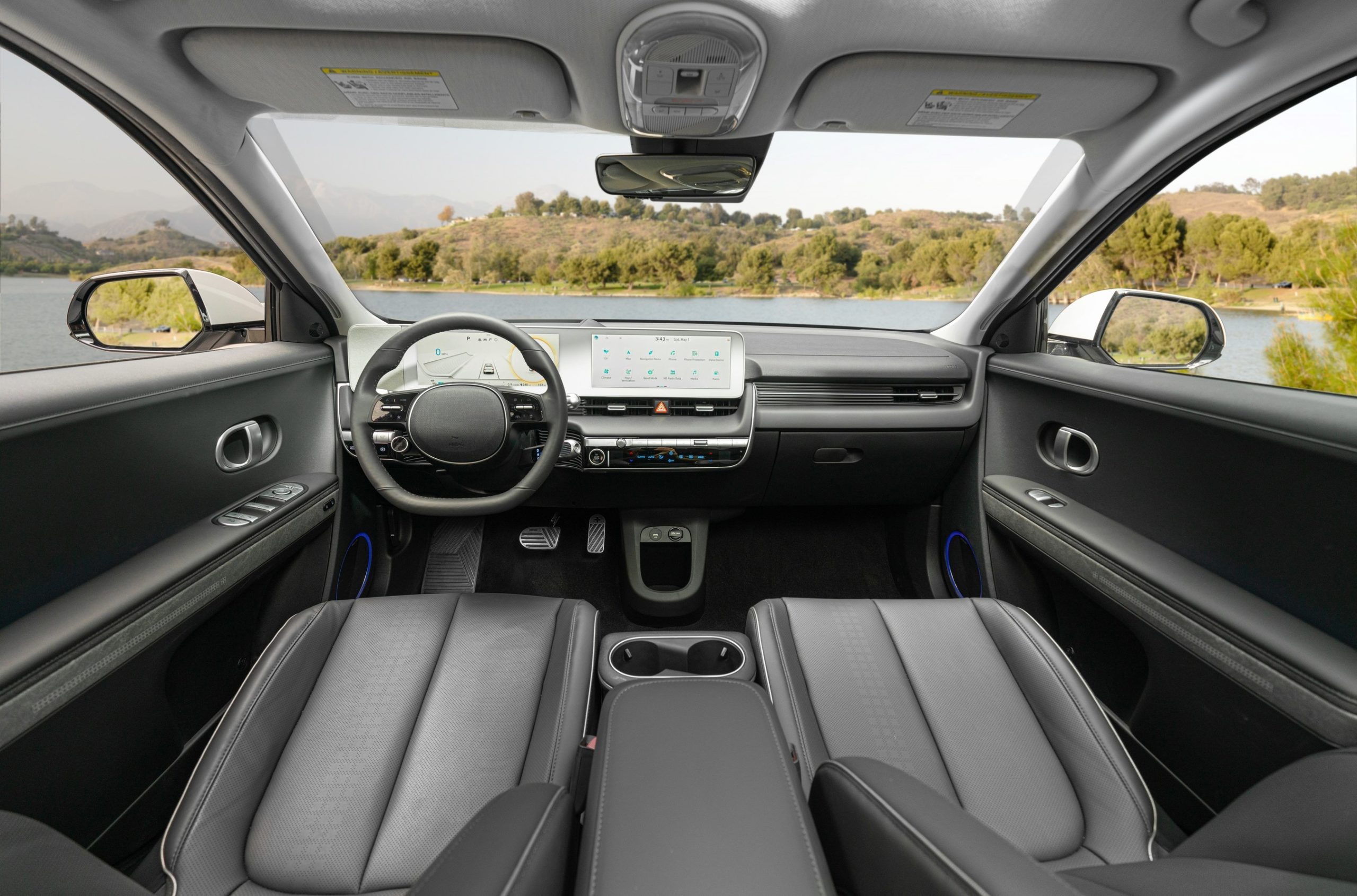 The Hyundai IONIQ 5 offers 106.5 cu. Ft. in passenger volume and provides 27.2 cubic feet of cargo space behind the second row, which increases up to 59.3 cubic feet when the second-row seats are folded.
The interior's most notable feature is the Universal Island moveable center console that can slide back and forth 5.5 inches. This movement, flat floor and gear selector located behind the steering wheel allow the driver to freely enter and exit the cabin on either side when parked in a narrow spot.
First- and second-row passengers can enjoy the island's cup holders, 15-watt wireless phone charger and USB ports. This console is big enough to hold a large handbag.
For the first time in a Hyundai, IONIQ 5 features a Head-Up Display (HUD) with Augmented Reality (AR) mode, essentially turning the windshield into a display screen. Drivers can choose to use AR technology to project relevant information, such as turn-by-turn navigation, advanced safety and the car's surroundings nearly 4 feet (44 inches) in front of their line of sight on the road.
The cockpit features a 12-inch, full-touch infotainment screen and hoodless 12-inch digital gauge cluster that can be customized to meet customers' needs.
IONIQ 5's infotainment system provides real-time travel radius mapping based on the current state of charge. The Infotainment system's connected car services also help search and plan the best route to include a charging station along the way.