Features
High School Project Draws Closer to SEMA Aisles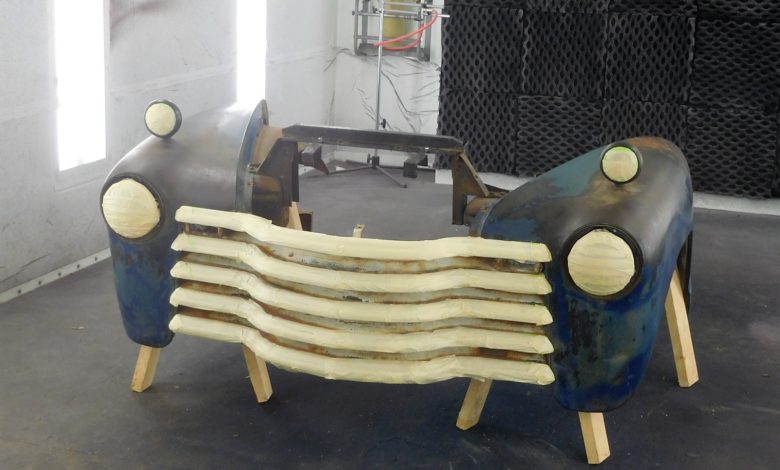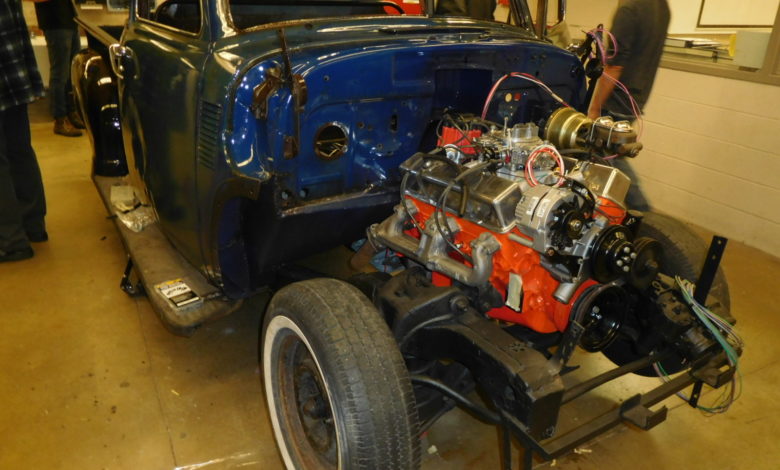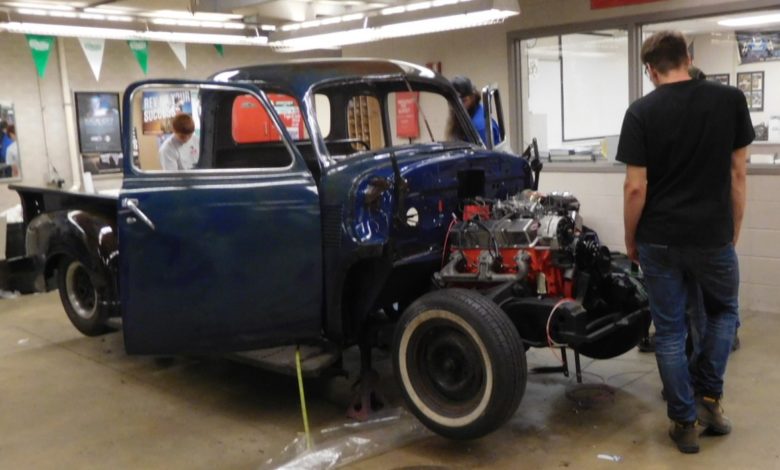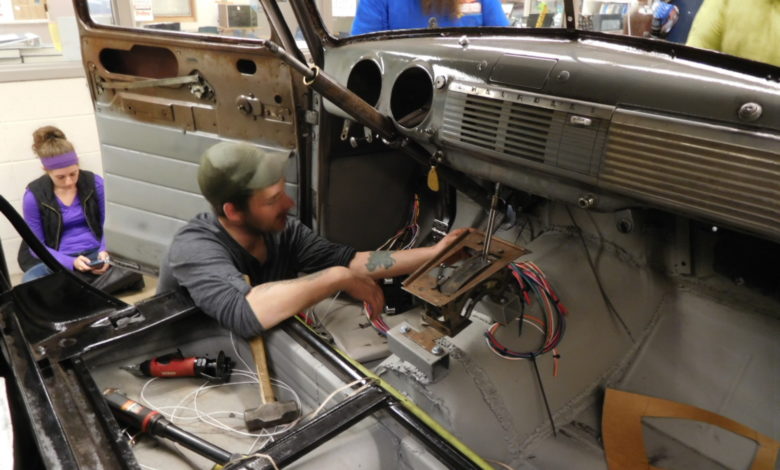 EDITOR'S NOTE: See build progress photos above. The following news blog was written by John Gunnell, owner of Gunner's Great Garage Restoration Shop in Manawa, Wisconsin. Gunnell regularly contributes articles and industry-driven observations for THE SHOP magazine and eNewsletter.
The '50s doo-wop group Five Satins sang a love song about each step drawing a couple closer to the aisle. Much like that classic tune, each passing day brings the 1951 Chevy project truck build by Freedom High School auto students closer to a SEMA aisle. The truck is destined for the B'laster Corp. booth (No. 53020) at the Oct. 30-Nov. 2 show. If the Freedom, Wisconsin students can meet their deadline, it will be the second consecutive year of them sending a project truck to the show.
When visiting the Freedom High School auto garage between Sept. 19-26, the students had painted the exterior and interior of the truck's cab; mounted the cargo box, wood pickup bed and rear fenders on the vehicles' S10 frame; taped the front clip and moved it into the school's paint booth; and dressed the 350-cid, V-8 engine with accessories and chrome goodies and started the job of wiring the vehicle.
Guiding the Chevy truck build are Bob Arbitz-who ran the Freedom High School auto shop for many years-and his son Jay Arbitz, who's in charge of the auto shop program today. Jay also works with the Freedom High School auto club, which is helping with the SEMA build. Project sponsor and car show organizer Rick Paulick of NEW Motorama was on hand to help, as was expert metal fabricator Dave Byron.
Like many of today's young enthusiasts, the crew working on the truck lean toward the old school trend with their builds. That means patina paint jobs with thin spots and nicks showing through the new, student-applied paint. The tailgate even has battle scars that suggest that the Chevy might have been a farm truck or hardworking shop vehicle.
To date, the cab of the truck has been painted green and the cargo box and rear fenders were finished in shiny black, with black textured paint used on the inside of the bed flares. The interior is going to be a two-tone gray color combination. The dashboard is already painted and the lower door panels are in place. The 350 V-8 is painted orange, accented with chrome-plated, dress-up parts. The cargo bed has an oak floor and the students are starting to wire the truck.
The accompanying photos were taken on Sept. 26, so the students and auto club members have a little more than four weeks to finish the project and transport the truck to Las Vegas. It looks like the schedule is even tighter than last year, when the students built a Toyota 4Runner Rock Climber to exhibit in the Sherwin-Williams SEMA booth.
Read past installments of Gunnell's series on the Freedom High School SEMA build: