Features
German Tuner Teases Off-Road Porsche 911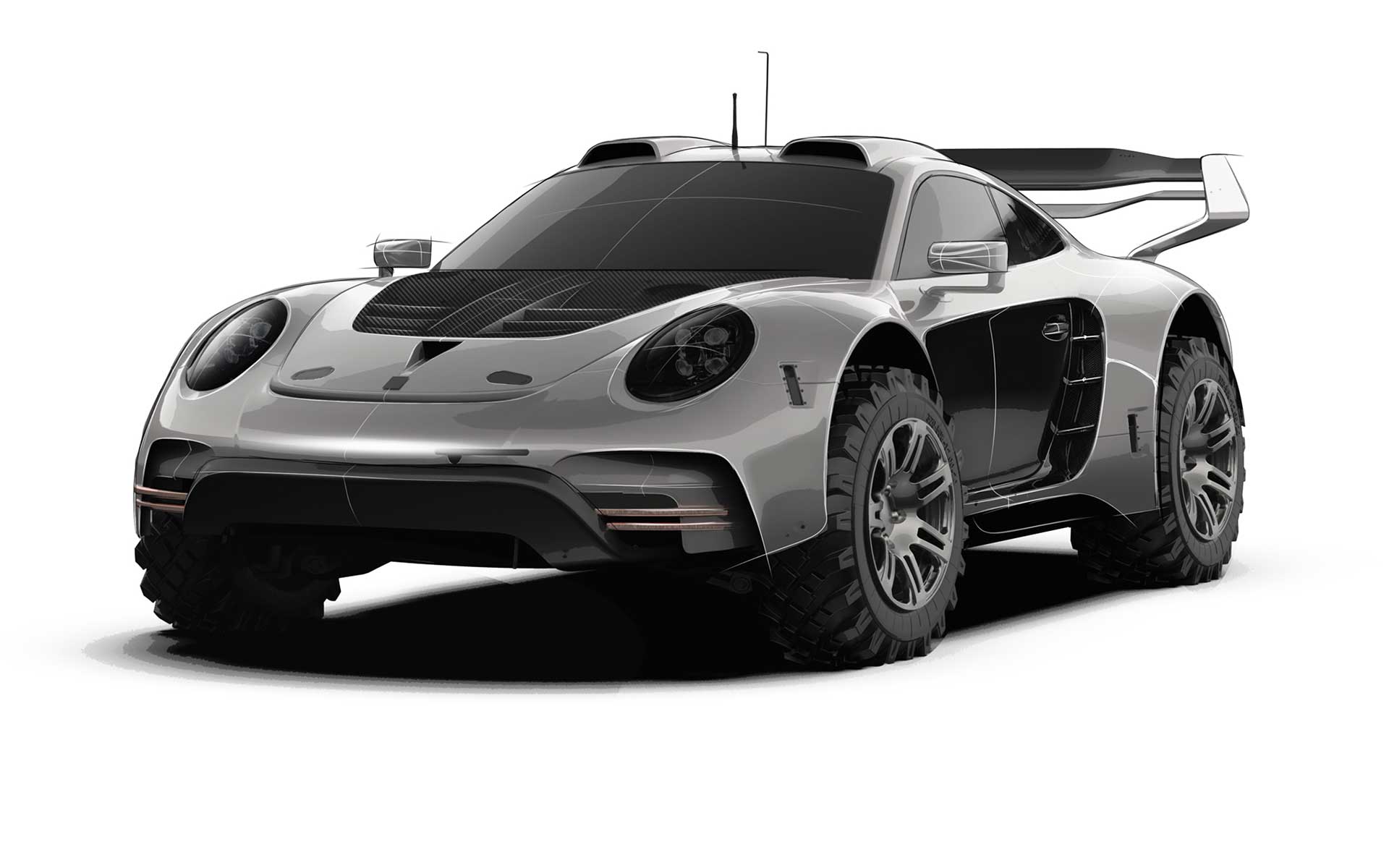 German Tuner Gemballa has revealed renderings of its new Avalanche 4×4, a Porsche 911 with meaty all-terrain tires, a couple of roof scoops and a big rear wing.
While few details were given, the 'exclusive small series' will be based on both the Porsche 991 and 992 and is expected to hit the market sometime in the next two years.
The reveal coincides with the company's announcement of three new divisions: the Hypercar Division, Luxury Customization Division and Classics Division.
"All areas are currently being equipped with new investments and will be greatly expanded in the future. The focus remains on expanding our already high quality standards. We will be introducing numerous new models over the next 24 months and expanding our dealer network worldwide," said Steffen Korbach, owner and CEO of Gemballa. "The prototype of the Gemballa Avalanche 4.2 RS based on the Porsche 991, which was presented at the Geneva Motor Show in 2017, is now to be launched this year in an exclusive small series based on the Porsche 991 and 992. In 2016, we already discussed the development of a 4×4 variant of the Porsche Cayenne as the Gemballa Tornado 4×4 and the Porsche 911 as the Gemballa Avalanche 4×4. Designs for both vehicles have been in the drawer for a long time."
The company is also developing a more powerful version of its GTR 8XX Evo-R BiTurbo. Currently, the car produces 818 horsepower and has a top speed of 230 mph. A new variant with over 1,000 horsepower should be available this summer.