Features
Ford Details 2024 F-150 Off-Road Models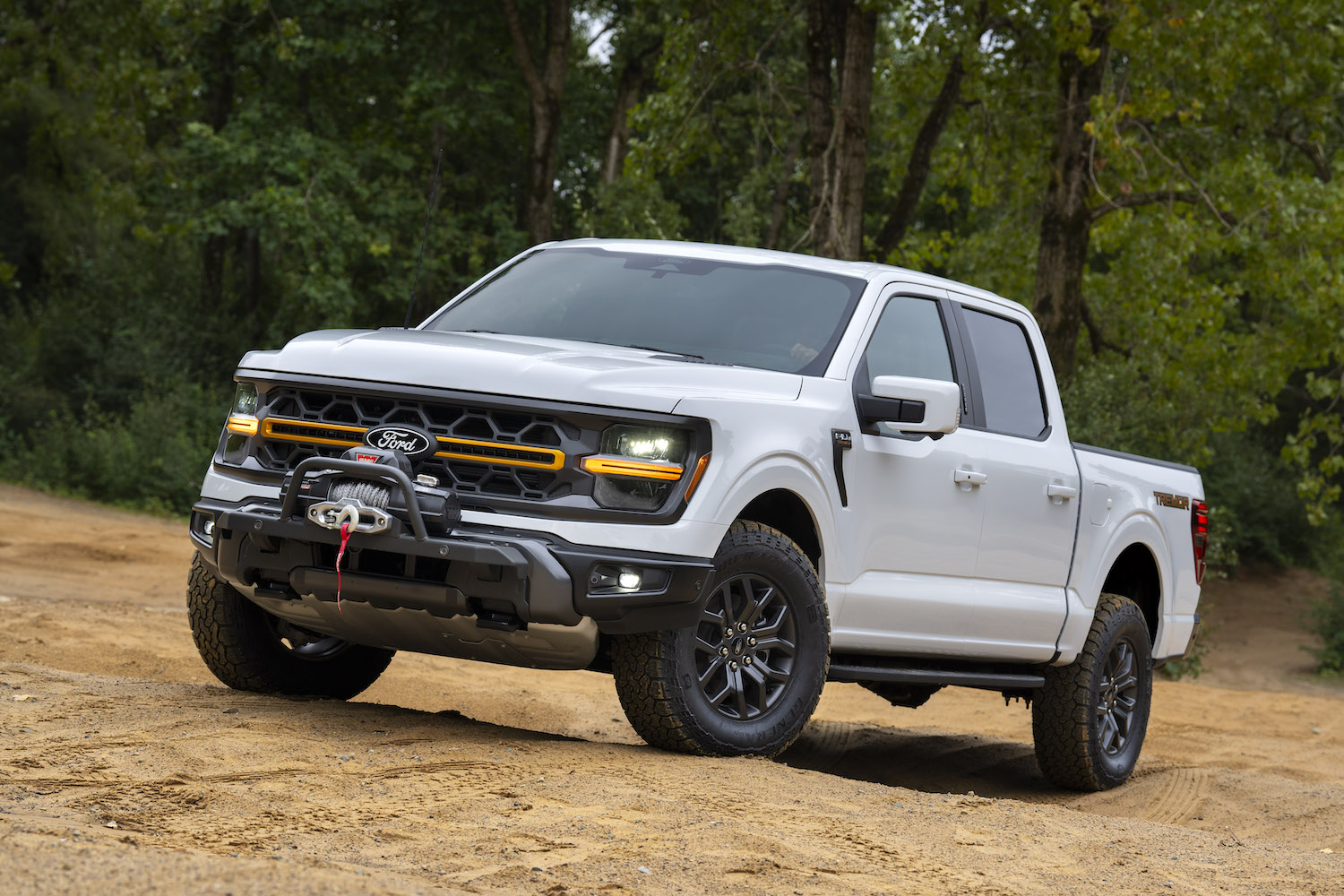 In addition to the revamped 2024 F-150, Ford also recently introduced the purpose-built off-road versions of the new pickup: the Tremor, Raptor and Raptor R variants.
The F-150 Tremor
The Ford F-150 Tremor is designed and engineered for customers seeking a purpose-built off-roading vehicle that maintains all the truck functionality of F-150, Ford said.
New for 2024 is an optional modular front bumper finished in a combination of Tarnished Dark Anodized and Carbon Black colors, which can be paired with the Tremor-unique coast-to-coast grille and facilitates installation of accessories for even more customization options and capability, Ford designers said.
A light bar designed for increased visibility area is available, and a dealer-installed Ford Performance Winch Kit, with a WARN 12,000-pound winch, developed by Ford engineering, along with a brush guard is also available.
Other Tremor-exclusive design elements:
Tremor Box Side Decal
Coast-to-coast grille with Tremor Active Orange Accents
Tremor Style Running Boards
Accent stitching, decorative finishes, and floor mats
F-150 Raptor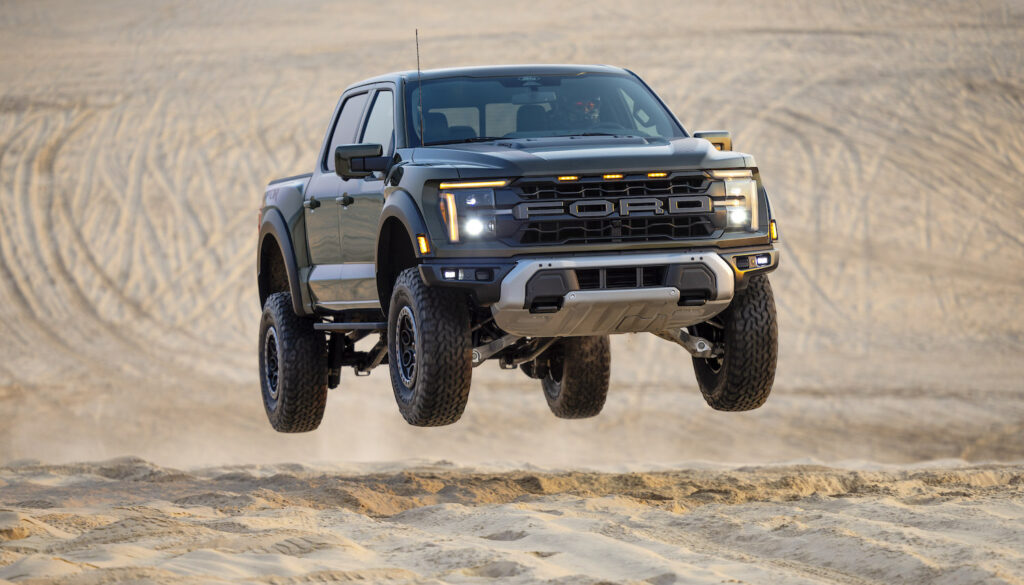 The 2024 F-150 Raptor boasts new FOX Dual Live Valve shocks, and, with position-sensitive compression control standard, new continuously variable rebound controls.
This new rebound control functionality allows greater possibilities to adapt damping to match body control to the off-road environment via Ford Performance-developed off-road algorithms, Ford engineers said.
The Dual Live Valve shocks complement the five-link rear suspension system launched on Raptor in 2021, which features extra-long trailing arms, a Panhard rod and 24-inch coil springs – all optimized for outstanding stability while traversing desert terrain.
Looking at the outside of the vehicle, Ford Performance engineers designed the new modular front bumper to be an accessory-capable solution, the company said. For this addition, available on Raptor series vehicles with 37-inch tires, Ford engineers have modified the bumper end caps to expose more front tire compared to the traditional bumper offering. A light bar attachment is available for Raptor vehicles equipped with the modular front bumper.
Standard forged tow hooks at the front, much wider than the non-modular bumper offering, offer strong attachment points, and a wide blackout grille treatment with new headlamps adds even more aggressive styling to Raptor, Ford said.
Other available off-road technologies:
Terrain Management System with seven selectable drive modes
Standard Trail Control
Available One-Pedal Drive
Raptor R also features a special Power Dome on the hood for styling, the company said.
Raptor also comes with new colors and materials, Ford said, including Shelter Green, a new exterior color for 2024 and unique to Raptor.
New symmetrical hood graphics are available, with one new graphic available for both V6 and V8 models, along with "Raptor" graphics above wheel lip molding with a body side graphic below each and are paired with a blackout tape micro-texture paired with Code Orange coloring.
For Raptor R, "Raptor" graphics above the wheel lip molding are featured, along with a box side graphic on each side of the vehicle. Raptor R also features a specially designed hood graphic with two front fender emblems. The blackout tape micro-texture is paired with Code Orange coloring and Carbonized Gray for Raptor R.