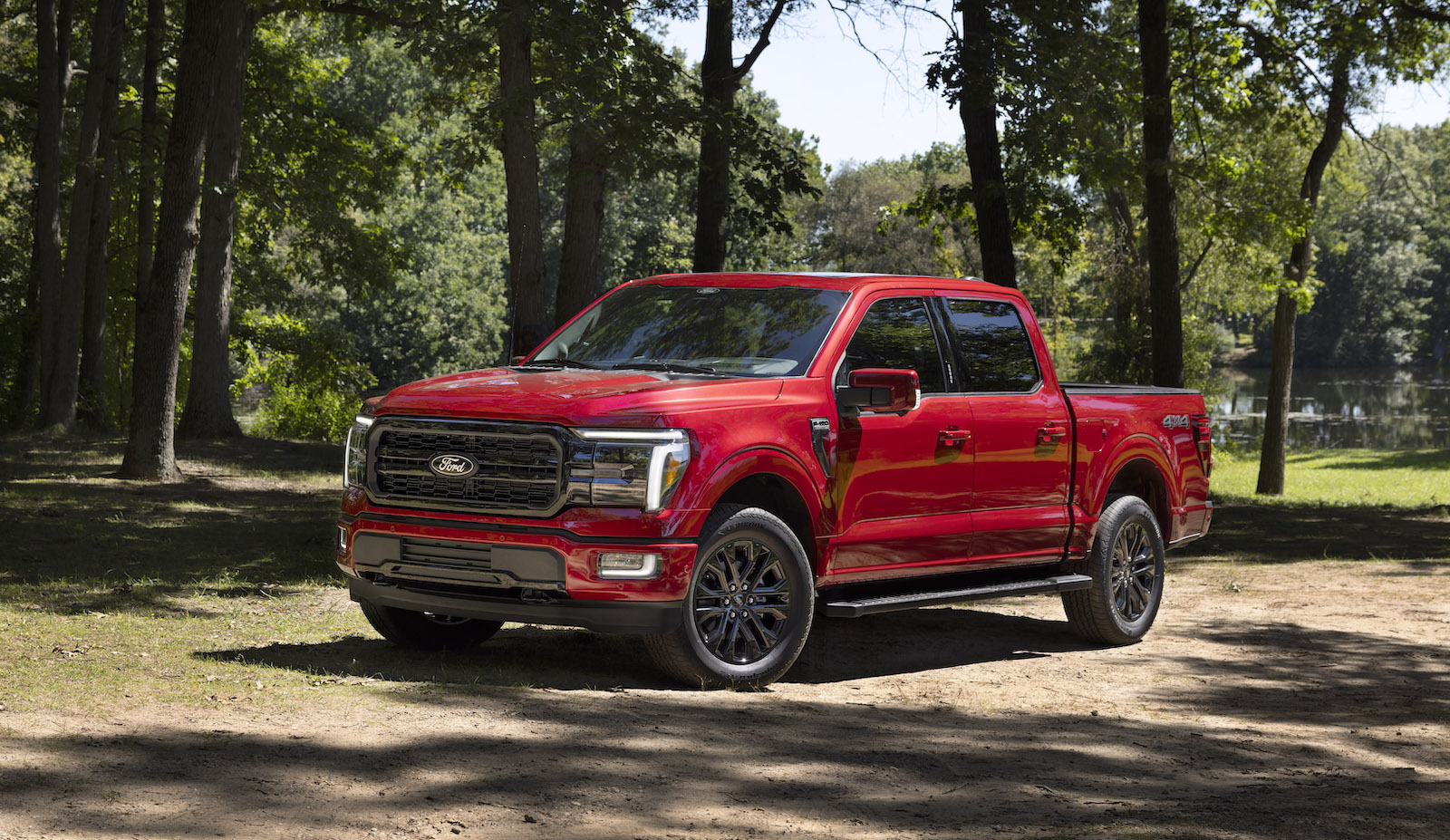 Ford has introduced its updated F-150 for the 2024 model year, highlighted by the addition of Ford's new Pro Access Tailgate.
Additionally, Ford will increase production of PowerBoost Hybrid for 2024, and continue to offer trims from XL through Platinum Plus, as well as off-road ready models like Tremor, Raptor and Raptor R, Ford said.
For the 2024 model year, Ford is targeting easier access to the Ford F-150 truck bed with a widened the step cut-out and increased bumper depth, as well as the available Pro Access Tailgate. (Customers can also choose to stick with a classic tailgate.)
The F-150 with available Pro Access Tailgate offers a 100-degree fully opened integrated swing gate. Opening from the driver's side, the swing gate features a specially designed integrated handle for entry and exit of the swing door opening.
The swinging door also has built-in stops in the door's internal mechanism, which help avoid banging the door into the trailer jack when towing, Ford said. The Pro Access Tailgate also allows for 19 inches of additional reach, as compared to a conventional tailgate in the 'down' position, according to Ford designers.
Pro Access Tailgate Opening Positions
37 degrees

Avoids the trailer jack while still providing enough room to access the bed

70 degrees

Allows for more bed access in close quarters without swinging the door open all the way

100 degrees

Maximizes door opening for easier loading and unloading
An available rear bumper step, with added width and depth for the Pro Access Tailgate, is also included in some configurations. Users can open the single-door design with one hand or can open (or close) the entire tailgate using the key fob's electronic release.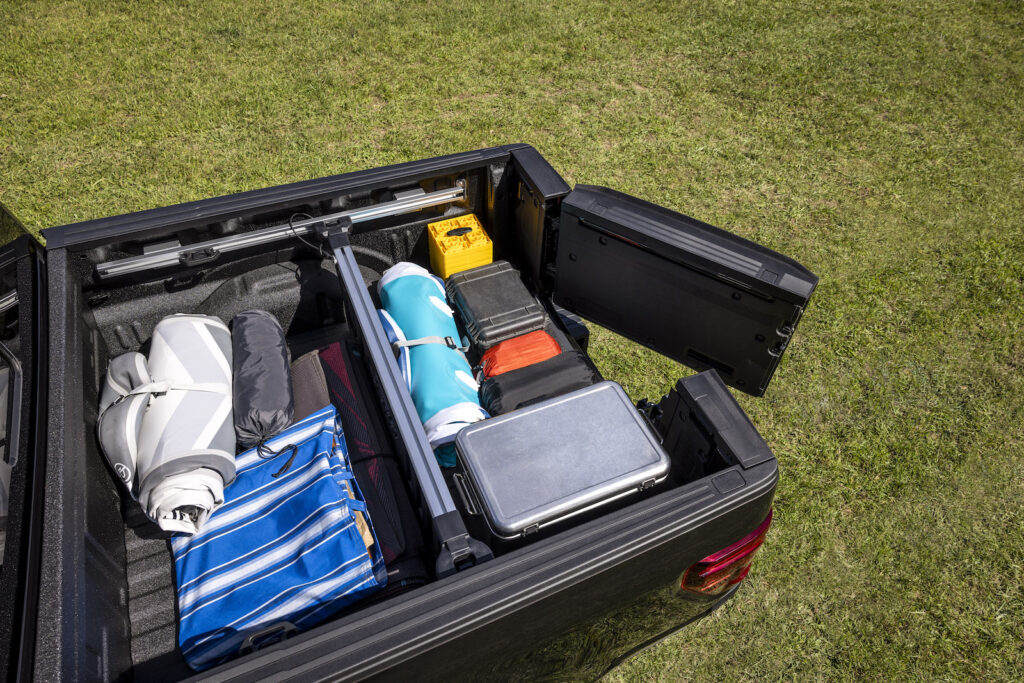 The design also includes a new bed storage box located behind one or both rear wheel wells and is standard across all trim levels. The storage box has a heavy-duty locking mechanism for added security of smaller tools and accessories.
Under the hood, Ford plans to double the mix of hybrid trucks manufactured for the 2024 model year, and reduce the initial starting MSRP on PowerBoost Hybrid, available on XLT through Platinum Plus, to match the starting MSRP on the 3.5-liter EcoBoost engine.
The hybrid powertrain has a maximum available 430 hp and 570 lb.-ft. of torque – the most on any F-Series vehicle outside Raptor and Raptor R – and standard 2.4kW of Pro Power Onboard (with the option to upgrade to 7.2kW). An updated digital interface will help customers keep track of available power better, either through the SYNC 4 screen or the FordPass app.
Pro Power Onboard Power Levels
0kW

Available on gas trucks, 2.0kW can comfortably power a football tailgate complete with a television, speaker, blender, mini fridge, and electric heater

4kW

Standard for all PowerBoost hybrid equipped trucks, this inverter works to give equipped vehicles a maximum of 85 hours of runtime with a full tank of gasoline – plenty of time for carpentry, masonry, or even hosting a drive-in movie theater

2kW

Top power option on PowerBoost hybrid equipped trucks – chosen by nearly 3 in 4 PowerBoost customers – can comfortably supply power to a framing crew, mobile metal/welding shop, or dirt-bike mobile shop for 32 hours straight