Features
Dodge to End Charger, Challenger Production After 2023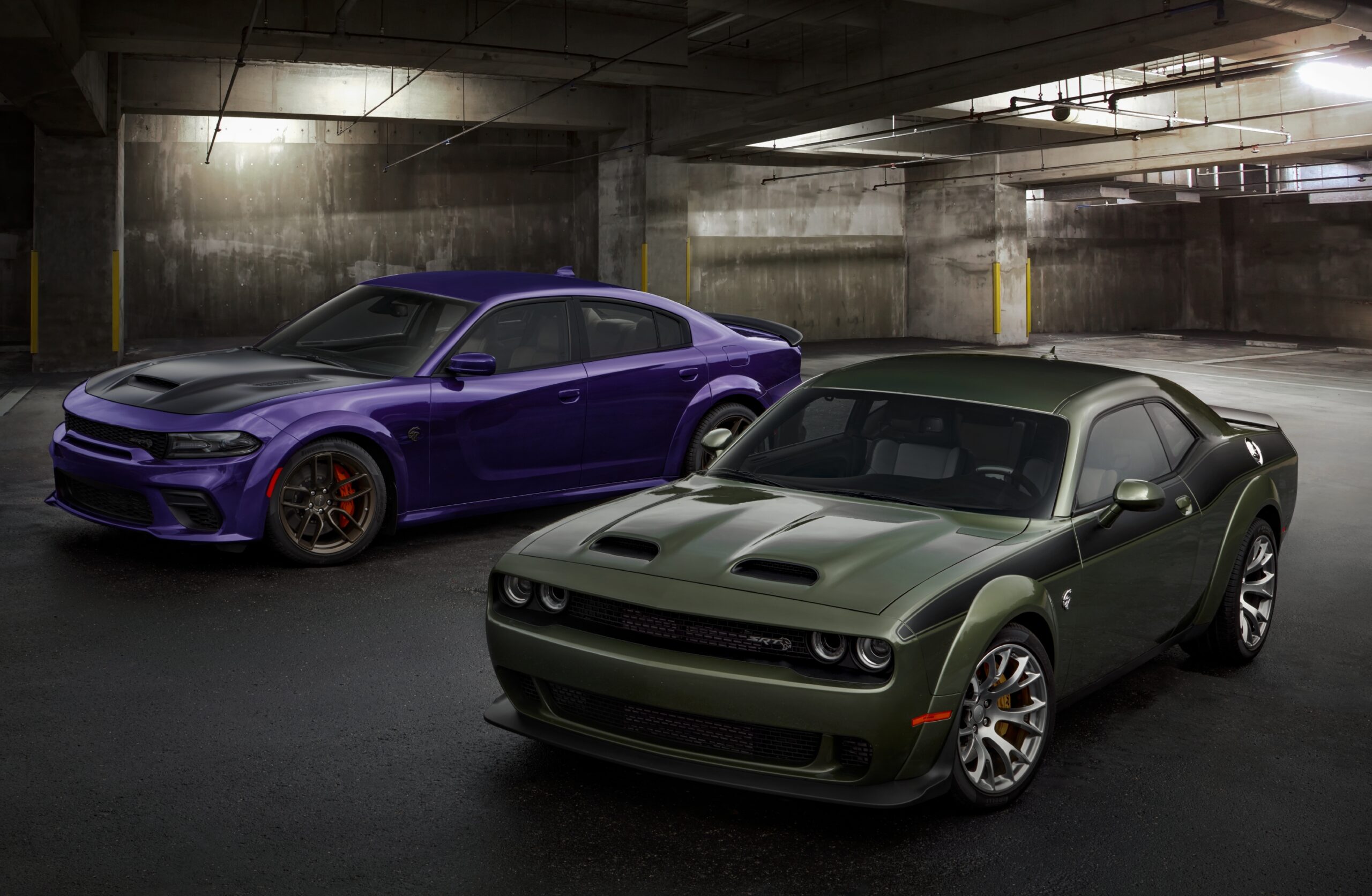 The Dodge Charger and Dodge Challenger will be discontinued after 2023, Dodge announced.
The Dodge 2023 lineup will pay homage to the muscle car pair with seven special models, the return of a rainbow of heritage colors, an expansion of SRT Jailbreak models, a commemorative "Last Call" underhood plaque for all 2023 Charger and Challenger vehicles and a new, vehicle allocation process.
"We are celebrating the end of an era — and the start of a bright new electrified future — by staying true to our brand," said Tim Kuniskis, Dodge brand chief executive officer – Stellantis. "At Dodge, we never lift, and the brand will mark the last of our iconic Charger and Challenger nameplates in their current form in the same way that got us here, with a passion both for our products and our enthusiasts that drives us to create as much uniqueness in the muscle car community and marketplace as possible."
Dodge will pay tribute to the history of the Dodge Challenger and Dodge Charger by introducing seven heritage-influenced models for the 2023 model year, the company said, with each model sharing a connection to an iconic Dodge model from the past, reaching back to the dawn of the muscle-car era in the 1960s and 1970s. Details and specific information on six of the vehicles will be released later this year.
The seventh and final 2023 Dodge model will be the very last of its kind and will be revealed at the 2022 Specialty Equipment Market Association (SEMA) Show in Las Vegas, scheduled for Nov. 1-4, 2022, Dodge said.
Dodge brand will also bring back three heritage exterior colors: B5 Blue, Plum Crazy purple and Sublime green. One popular modern color, Destroyer Grey, also returns to the fold. Charger and Challenger will each offer 14 total 2023 exterior color options. 2023 Charger and Challenger R/T models will also feature new "345" fender badging, a callout to the 345-cubic-inch HEMI engine under the hood.
All 2023 Dodge Charger and Challenger models will also carry a special commemorative "Last Call" underhood plaque. The brushed aluminum underhood "Last Call" plaque features the vehicle name and a vehicle silhouette, as well as "Designed in Auburn Hills" and "Assembled in Brampton."
The brand is also expanding the reach of its SRT Jailbreak models, which were introduced earlier this year for the Dodge Charger and Challenger SRT Hellcat Redeye Widebody, unlocking color combination ordering restrictions and exclusive content, the company said. For 2023 model year, Jailbreak models will also be available for the 717-horsepower Challenger and Charger SRT Hellcat.
Additionally, the entire 2023 Charger and Challenger model-year run will be allocated to dealerships all at once, the company said. Dodge will provide customers a guide for locating their desired Charger or Challenger at DodgeGarage.com, which will include information on all 2023 Charger and Challenger inventory at each Dodge dealership.