News
Ziebart Presents Annual Dealer Awards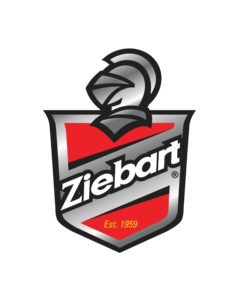 Ziebart recently announced the winners of its 2021 Dealer Awards, highlighting both new and experienced dealers.
The franchises are assessed in several categories, including sales, management and years of service.
"We are thrilled to honor each and every one of our 2021 Dealer Awards winners," said Thomas A. Wolfe, CEO and president of Ziebart International Corporation. "The passion these individuals have for their work is humbling and inspiring. These high performers are dedicated to serving their communities, their employees and the Ziebart brand. I look forward to many more accomplishments from this remarkable group of leaders."
This year's award-winning dealers and Ziebart staff are as follows:
2021 Dealer of the Year
Timothy and Evelyn Shinkle; Ziebart of Warsaw, Indiana (second consecutive year)
2021 New Dealer of the Year
Robert Morris; Ziebart of Irmo, South Carolina
2021 Store Manager of the Year
Greg Brys; Ziebart of Utica, Michigan
The company also presented its Service Awards, which recognize a dealer's years of service as a Ziebart owner and operator.
The 2021 service award recipients are as follows:
50 Years
Ziebart of Minnesota (Bloomington) – 1971-2021
Ziebart of Minnesota (Fridley) – 1971-2021
Ziebart of Minnesota (Minneapolis) – 1971-2021
Richard Lester; Ziebart of Cicero, New York – 1971-2021
Richard Lester; Ziebart of Syracuse, New York – 1971-2021
45 Years
Dan Sayen; Ziebart of Houghton, Michigan – 1976-2021
40 Years
Robert Terboss; Ziebart of Binghamton, New York – 1981-2021
35 Years
Ziebart of Indianapolis (Muncie) – 1986-2021
Ziebart of Indianapolis (Fort Wayne) – 1986-2021
Ziebart of Indianapolis (Lafayette) – 1986-2021
30 Years
Ziebart of Dayton (Centerville) – 1991-2021
Ziebart of Dayton (Troy)– 1991-2021
25 Years
Dennis Ahearn; Ziebart of Ottawa, Illinois – 1996-2021
Dennis Zimmer; Ziebart of Spring Lake, Michigan – 1996-2021
Seth Marcus; Ziebart of Haskell, New Jersey – 1996-2021
Autumn Dougherty; Ziebart of McKeesport, Pennsylvania – 1996-2021
20 Years
Darryl Mast; Ziebart of Zanesville, Ohio – 2001-2021