News
Ziebart Names New CEO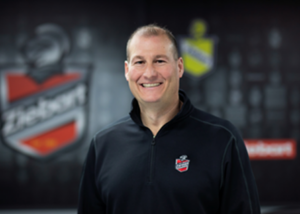 Thomas E. Wolfe will be stepping down from his role as president and chief executive officer of Ziebart International and will be replaced by his son, Thomas A. Wolfe, the company announced.
As part of the leadership change, Thomas A. Wolfe will become president/chief executive officer, while Thomas E. Wolfe will transition to executive vice president and chairman of the board, the company said.
Having held the role of president and CEO since the early 1990s, Thomas E. Wolfe's started with Ziebart in 1977 as the controller. In the mid-80s, he worked his way up to the position of treasurer and member of the board of directors. In 1994, Wolfe led the employees to buy out the previous owners as an ESOP (employee stock option program).
Under Thomas E. Wolfe's leadership, the company said, Ziebart evolved to offer a lineup of appearance and protection services including detailing, paint protection and correction, window tinting, spray-on bed liners, windshield coating, undercoating and more.
"When leading a company that is over 60 years old, you have to keep innovating," Thomas E. Wolfe said. "It has been my honor to work with our exceptional team and our franchisees to diversify our offerings and make Ziebart stronger with each passing year."
In taking over the role of president/CEO, Thomas A. Wolfe, who has served in a variety of roles at Ziebart over the past 12 years, said he is committed to continuing that culture of innovation.
"Among the many lessons I learned from working alongside my father at Ziebart over the years is the importance of adaptation to meet customers' changing needs," Thomas A. Wolfe said. "He instilled in our entire leadership team the importance of being adaptable and fluid. As cars and customers are changing rapidly, he taught us we have to commit to constant innovation – we have to celebrate and execute on good ideas in real-time to stay ahead in this industry. That's the legacy that I will continue to carry forward."