News
Ziebart Included on Entrepreneur's Franchise 500 List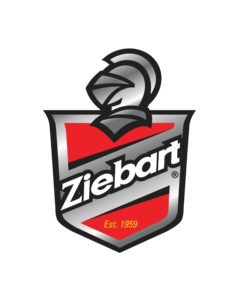 Ziebart was again recognized through its inclusion on Entrepreneur's Franchise 500 list, the company announced.
Ziebart rose 142 spots on the list from 2021, the company said, and ranked No. 1 in its category.
"The global automotive chip shortage presented an unforeseen opportunity for the automotive aftermarket services industry," said Thomas A. Wolfe, Executive Vice President, Ziebart International Corporation. "Our placement on the Franchise 500 list further confirms our company's strength and presence in the automotive industry despite supply shortages amid an ongoing global pandemic."
Entrepreneur researches and assesses several factors in order to compile their annual rankings, including franchise costs and fees, size and growth, support, brand strength and financial strength and stability, the publication said. Each franchise is given a cumulative score based on an analysis of more than 150 data points, and the 500 franchises with the highest cumulative scores become the Franchise 500 in ranking order.
In addition to the Entrepreneur ranking, Ziebart has also earned two Auto Care Association awards and was awarded a spot on the Franchise Business Review Top Franchise list, the company announced.
The Women in Auto Care Communications awards, presented by the Auto Care Association, recognize women in the auto care industry who create outstanding advertising, marketing, and public relations content and campaigns throughout the year. The Ziebart marketing team received awards for Best Blog, featuring a veteran franchisee, and Best Podcast, detailing COVID-19's impact on transportation.
"The unprecedented challenges the automotive industry is facing opened up an opportunity for our team to tell very impactful stories," said Larisa Walega, vice president, Marketing for Ziebart International Corporation. "These achievements further solidify our commitment to inclusion, innovation and creativity as we enter a new year."
Ziebart also was included on Franchise Business Review's Top Franchise list. Franchise Business Review performs independent surveys of franchisee satisfaction and employee engagement, the publication said, establishing rankings and awards based on franchisee satisfaction and performance.