News
Ziebart Executive Featured in Entrepreneur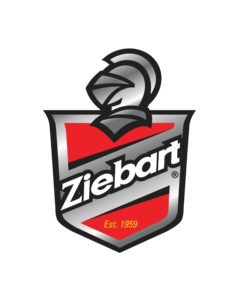 Ziebart International Corporation executive Larisa Walega, the companyt's vice president of marketing, was recently featured in Entrepreneur's "50 Franchise CMOs Who Are Changing the Game" list, the company announced.
In addition, the company also landed a spot on the publication's 2022 Top 150 Franchises for Veterans, listed as number 18 out of 150 brands.
To celebrate the top marketing officers of the year, Entrepreneur selected a list of the most influential men and women in the franchising industry who are representative of the CMO role. The list reflects the strongest marketing executives within franchise corporations who have helped their brands develop significantly, the publication said.
Having worked at Ziebart for over 13 years, Walega has always been involved in the marketing side of the business. Starting as an advertising and local store promotions manager, Walega worked her way up to become the VP of marketing. One of her main philosophies when approaching marketing for Ziebart is having a customer-centered mindset, she said.
"It's important to truly understand our customers, and be their voice at the leadership table," said Walega. "Understanding every group's needs across all avenues of the business is essential to be able to drive results that have a genuine impact."
"Nothing is more important to us than the impact that we have not just on customers, but our franchisees and their locations," said Thomas A. Wolfe, president and CEO of Ziebart International Corporation. "Comfort and stability are essential when it comes to building a prosperous business model, and every functioning piece within needs to feel supported and recognized. At Ziebart we understand that we are not just in the automotive business, we're also in the people business."