News
Ziebart Announces Annual Dealer Awards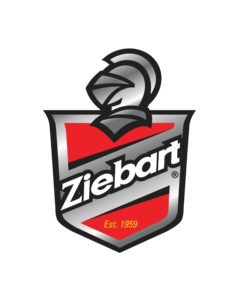 Ziebart, a provider of vehicle appearance and protection services, recently announced its annual dealer awards, recognizing top franchisee owners across various categories including management, performance and years of service.
This year's award winners are being honored for their achievements during 2020. The executive leadership team is recognizing these dealers' hard work, commitment to service, and continued growth during an unprecedented time, the company said.
2020 Dealers of the Year
The Mattiacio Family: Ziebart of Western New York
Timothy and Evelyn Shinkle: Ziebart of Warsaw, Indiana
2020 New Dealer of the Year – Nicholas Lambie: Ziebart of Morgantown, West Virginia
2020 Store Manager of the Year – Vince Shaw: Ziebart of Dearborn, Michigan
Service Awards – Recognizing a dealer's years of service as a Ziebart owner and operator in their local community.
50 Years
Ziebart of Illinois (Franklin Park) – 1970-2020
35 Years
Ziebart of Indianapolis (Greenwood) – 1985-2020
30 Years
The Mattiacio Family; Ziebart of Rochester / Henrietta, New York – 1990-2020
The Mattiacio Family; Ziebart of Rochester / Lyell, New York – 1990-2020
Larry Sanders; Ziebart of Ypsilanti, Michigan – 1990-2020
25 Years
Richard Curtiss; Ziebart of Jackson, Michigan – 1995-2020
"Ziebart is comprised of talented and passionate franchise owners, and we are fortunate to share our success with such amazing partners," said Thomas E. Wolfe, president and CEO of Ziebart International Corporation. "They have shown tremendous pride in what they do, and extreme resilience during a very challenging year. We recognize everything they have done for our company and for the local communities they serve. We know how hard they work every day to make Ziebart even better and that is something to celebrate."