News
ZF Aftermarket Names New North American VP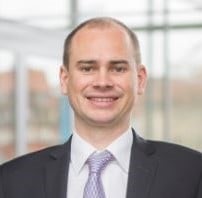 ZF Aftermarket has named Ben Smart as the new vice president, Aftermarket for North America (USA, Canada, Mexico, Central America, and the Caribbean), the company announced. Smart has more than 15 years of experience in sales and marketing managerial roles across the financial, business and commerce sectors, the company said, and has been with ZF Group since 2015 and TRW Automotive prior to ZF acquisition since 2010.
Most recently Smart was the head of business unit Independent Aftermarket, where he was responsible for driving the overall growth and strategy for the business segment in North America. He has also held the position of director, Global Marketing and Communications, Aftermarket where he was instrumental in the growth and rollout of the TRW Corner Module, as well as the rebranding projects of ZF Aftermarket after the acquisition of TRW Automotive, the company said.
In his new role, Smart will aim to drive the aftermarket regional growth for both the independent aftermarket and original equipment service business lines, for the passenger car aftermarket, commercial vehicle aftermarket, industrial/new mobility aftermarket and digital services, reporting to Philippe Colpron, executive vice president, Head of ZF Aftermarket.
"The region of North America is at the forefront of a global automotive industry shift and adoption of new technology," said Smart. "ZF Aftermarket is perfectly situated to support this change due to our position as a world-leading supplier in OE systems and technologies. Our number one focus is supporting our customers to make sure they are ready to embrace and take advantage of the opportunities that the next generation Aftermarket offers and give them access to these technologies and coverage first."