News
Yukon Gear & Axle Certifies Six New 'Master Installers' During First Training Course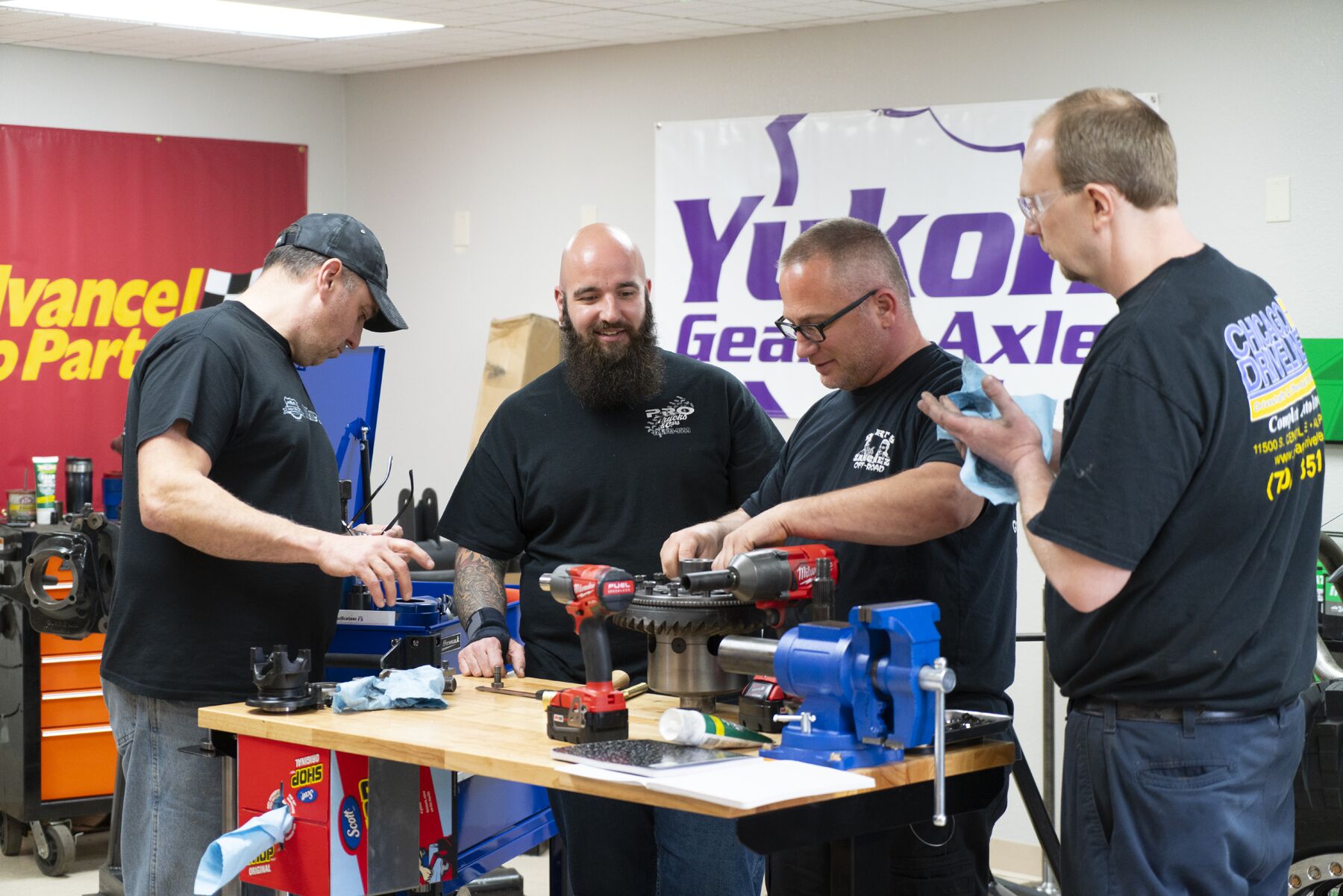 Yukon Gear & Axle presented its first Master Installer Training Program last month at LetzRoll Offroad in Mesa, Arizona, led by owner Andrew McLaughlin. Six Master Installers were certified at the conclusion of the course.
"Feedback from the participants was overwhelmingly positive," said McLaughlin. "This Master Installer program is designed to take a shop that is currently working with differentials and further their education. This is not a training program for those interested in getting into drivetrain work, but more of a focused course on tools of the trade, metallurgy, technical installation tips and more."
Working closely with McLaughlin, Yukon Gear outfitted the facility at LetzRoll Offroad with numerous products to use for hands-on instruction during the three-day class. Some products are initially set up incorrectly on purpose and then pulled apart during class to learn how to do the job correctly. Shops from all over the country came together to hone their trade, discuss and review installation techniques on differential components including traction devices, gears, kits, lockers, and more.
"The whole premise behind development of this program is to assist our customers in growing their businesses. Reading through the feedback from these new Master Installers underscores the need for this in the market," said Yukon's marketing director Neal Hollingsworth.
"Information was spot on and built on my current experience," said Aaron Pullen of Aaron's Olympic 4×4, a participant in the course. "I do a lot of gears and most definitely got tuned up, learned some new ways of doing things, and left a better mechanic."
Graduates of the inaugural class include: Klimek Bachleda from Defiant Motorsports Inc., Lucas Kowalski from Pro Trucks Inc., Art Geahr from Ghear Offroad, Quinn Thomas from All J Products and Aaron Pullen from Aaron's Olympic 4X4.
New Master Installer classes are being scheduled for March 26-28 and April 23-25.
Click here for more information.