News
Yukon Gear & Axle Announces New Authorized Master Installer Program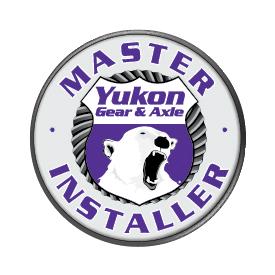 Yukon Gear & Axle announced plans today at the 2019 SEMA Show for an all new Yukon Gear & Axle Authorized Installer Program. Yukon Gear & Axle is manufactured by RANDYS Worldwide, distributor of aftermarket drivetrain and performance parts for automotive, motorsports, and off-road.
The program is structured to provide education to participants to ensure professional mechanics and drivetrain installers are able to utilize the highest standard of drivetrain product knowledge and installation expertise to build new business. With successful completion of the three-day study and hands-on installation course, mechanic installers will be authorized as a Yukon Master Installer and will receive special benefits designed to improve shop sales.
The announcement includes partnership with Andrew McLaughlin, owner and founder of Letz Roll Offroad Racing as the lead instructor of the program.  McLaughlin is a well-respected shop owner and drivetrain specialist recognized for his exceptional expertise with drivetrain for Jeeps and off-road vehicles.
The first certified installer class will be held at Letz Roll Offroad Racing at their 4,500 square foot shop in Mesa, Arizona, in late February. The program will cover anatomy of parts, part quality and engineering, installation and troubleshooting techniques, procedures, common failures, metallurgy, heat treating, front and rear axle builds, understanding performance vs. replacement, driveshaft strength and weakness and much more.
RANDYS Worldwide director of marketing Neal Hollingsworth, said, "Differential installation is a science and doing it right is an art. At this time, there is no one providing the level of training that is being offered with this program. Ultimately, we want customers to get quality installations at whatever shop they choose and for installers to have the confidence that they are at the top of their skill level. Our Yukon training program will take differential and drivetrain installers to a whole new level of business and fills a much needed training and education void in the industry."
The announcement was shared at the 2019 SEMA Show by both McLaughlin and Ian Johnson, Host of Big Tire Garage and Fourwheeler on MotorTrend TV who is scheduled to participate with the program in 2020.