News
Yukon Gear and Axle Kicks Off Northwest Adventure Trek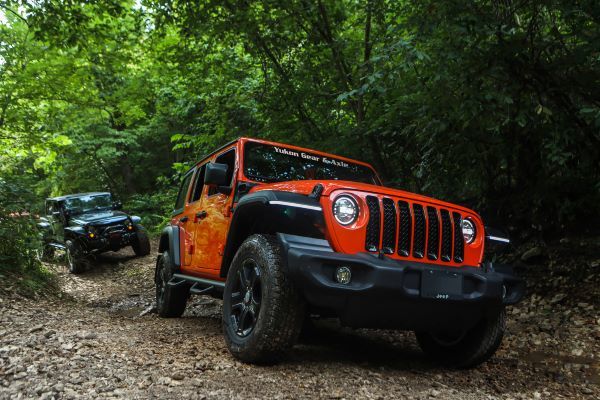 Yukon Gear & Axle has partnered with Mickey Thompson Tires & Wheels for the inaugural Adventure Trek, a three-day, 300-mile off-road trip through the Pacific Northwest, which kicked off earlier this week.
The Adventure Trek began June 23 in Packwood, Washington, running the eastern slope of Mount Rainer and ending near the Canadian border. The ride will run from elevations of 400 ft. to more than 7,000 ft. through snow and desert terrain. All rigs on the Adventure Trek will feature Mickey Thompson's new Baja Boss A/T tires.
Team Yukon and their partners will run the Washington Backcountry Discovery Route, originally designed for backcountry motorcycling, but used by off-roaders throughout the year. A select group has been invited to run with Yukon and Mickey Thompson, all of them long-standing partners of the brands through business and racing endeavors. The group includes John Herrick from CRAWL Magazine, Ian Johnson from Big Tire Garage, Dusty Sexton from Sexton Off Road, John Mathews of Auburn Car Repair, Andrew Mclaughlin from Letz Roll Off Road and Nic Ashby from Rockstar Performance Garage.
"In a conversation with John Herrick at CRAWL magazine, the idea to get away with some close friends in the business made sense. At the same time, our friends at Mickey Thompson were talking about their new Baja Boss A/T tires, and it all came together," said Neal Hollingsworth, VP of marketing at Yukon. "All of the people joining us here have been close associates of our business and inviting them up to our backyard in the Pacific Northwest to show off our trails worked out. The state of Washington and all its beauty isn't the first place most wheelers think about when putting a trip together, so we're excited to show it off."