News
Yokohama Tire's ADVAN Apex Wins iF Design Award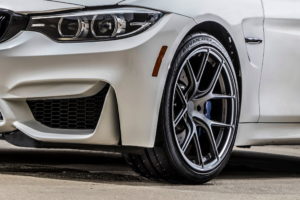 Yokohama Tire's ultra-high performance (UHP) tire, the ADVAN Apex, has earned a 2020 iF Design award, the company announced.
The Apex won in iF Design's product category.
Developed for the North American market, the Y-rated Apex is available in 44 sizes, ranging from 17- to 20-inch fitments. The Apex, which also won a 2020 SEMA Best New Tire runner-up award, includes a 25,000-mile limited tread warranty (12,500-mile on staggered fitments).
The Apex offers enhanced wet and dry performance, while providing a refined experience for a wide range of sports cars, high-end performance vehicles and American muscle cars.
"It's gratifying to the see the ADVAN Apex win another award," said Andrew Briggs, Yokohama's vice president of marketing and product management. It's a testament to our new product development, continuous performance improvements and overall quality. We're honored the judges for iF Design bestowed the Apex with this esteemed award."
The iF Design award, which is judged by a 78-member panel, is based on a range of criteria that includes:
Degree of innovation and elaboration
Functionality, value and usability
Aesthetic and emotional appeal
Social responsibility and production efficiency
Positioning in terms of brand fit and target fit group