News
Yokohama Tire to Support Spec MX-5 Challenge Series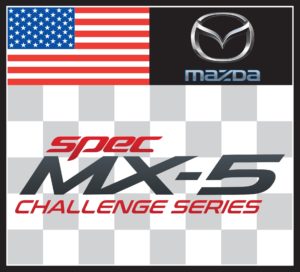 Yokohama Tire Corp. is expanding its support of semi-professional racing as the exclusive provider of racing tires for the Spec MX-5 Challenge series. Spec MX-5 Challenge is a new road racing offering which bridges the gap between amateur series like SCCA and NASA Spec Miata and professional series such as Battery Tender Global MX-5 Cup.
"Yet another example of Yokohama going strong, the Spec MX-5 Challenge will offer a tough proving ground for our ADVAN racing slick," said Drew Dayton, Yokohama's motorsport manager. "The combination of strong drivers, selected from among the best amateur racers in the country, and truly identical cars, will make for exciting racing. We are very happy to be a part of the Challenge from its inception since we believe a series like this is unique and can only grow in future years."
Spec MX-5 Challenge's 11-event season will race on some of the best road courses in the U.S., including Virginia International Raceway, Circuit of The Americas and Road Atlanta. The series offers a cash prize to the championship winner, along with a range of other prizes during the regular season.
"Yokohama's support for Spec MX-5 Challenge is a critical element in being able to keep costs down and offer very attractive prize money," said Tom Martin, a principal of the series. "Thanks to great support and technology from Mazda and Yokohama, we think the Spec MX-5 Challenge offers one of the best value packages in road racing."