News
Yokohama Tire-Sponsored Pastrana Rides ADVAN Tires to Mt. Washington Hillclimb Record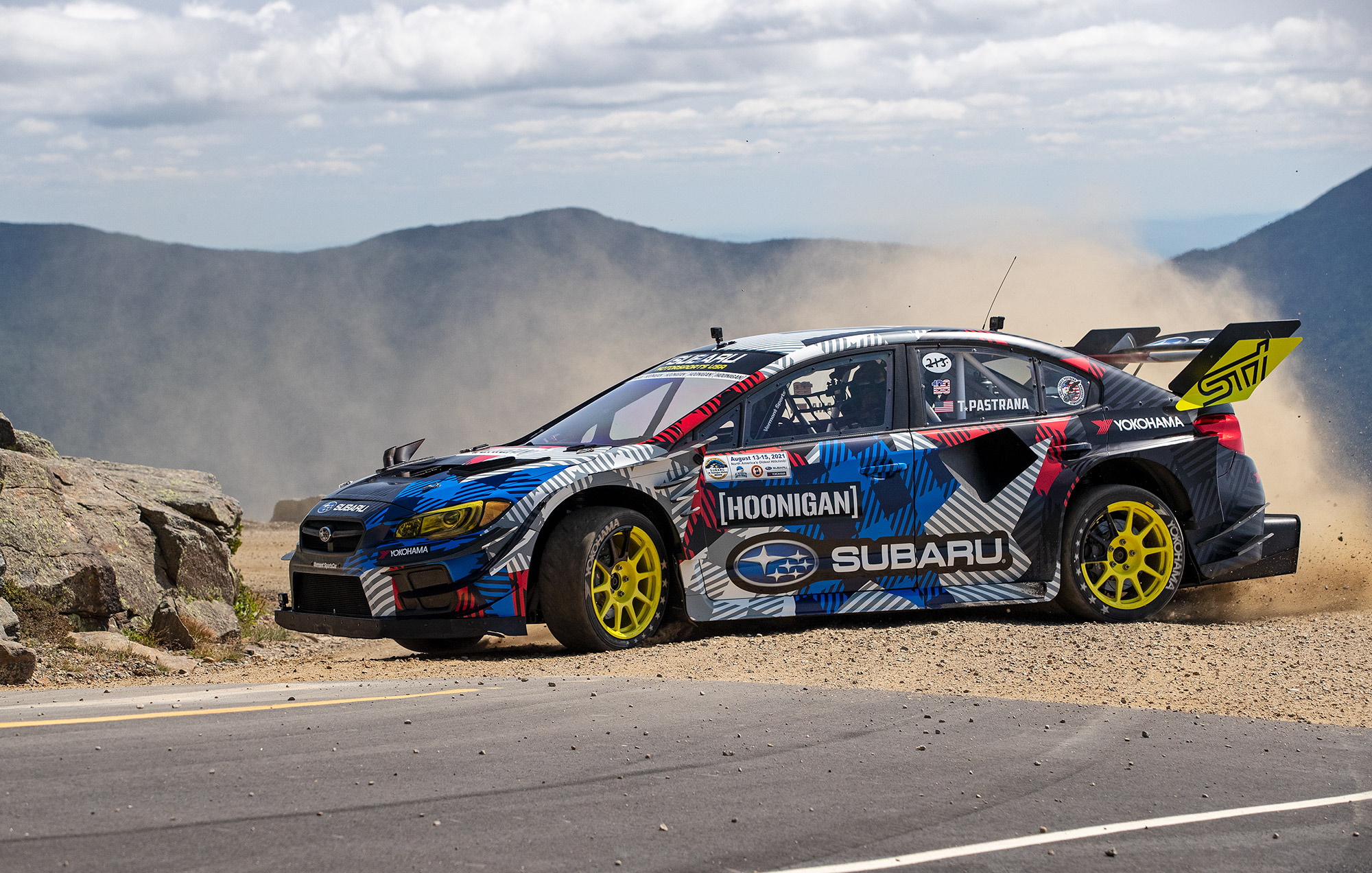 Yokohama Tire recently recognized driver Travis Pastrana for setting a new course record at the Subaru Mt. Washington Hillclimb presented by Yokohama Tire, the company announced. Pastrana, in his ADVAN tire-shod, 862-horsepower Gymkhana 2020 Subaru WRX STI nicknamed the "Airslayer," eclipsed his own 2017 course record with a time of 5 minutes, 28.67 seconds to win the 7.6-mile event up Mt. Washington Auto Road in Gorham, New Hampshire.
"Travis was firing on all cylinders," said Fardad Niknam, Yokohama Tire's senior director of product planning & product marketing. "He absolutely crushed his old record time. The ADVAN tires worked flawlessly, helping Travis negotiate the narrow and steep road on his way to setting a new course record."
"What a wild ride," Pastrana said. "The team at Vermont SportsCar built the most awesome Subaru on the planet. The Airslayer was designed with the Mt. Washington record as a top priority. They pushed the limits on horsepower and downforce then widened the body for better stability. On top of the horsepower and downforce gains, the Yokohama ADVAN tires gave me a huge advantage keeping the power to the ground consistently from bottom to top."
Yokohama is the official presenting sponsor of the hill climb, partnering with Mt. Washington Auto Road and the Sports Car Club of New Hampshire, as well as Subaru of America.