News
Yokohama Tire Reveals PPIHC Plans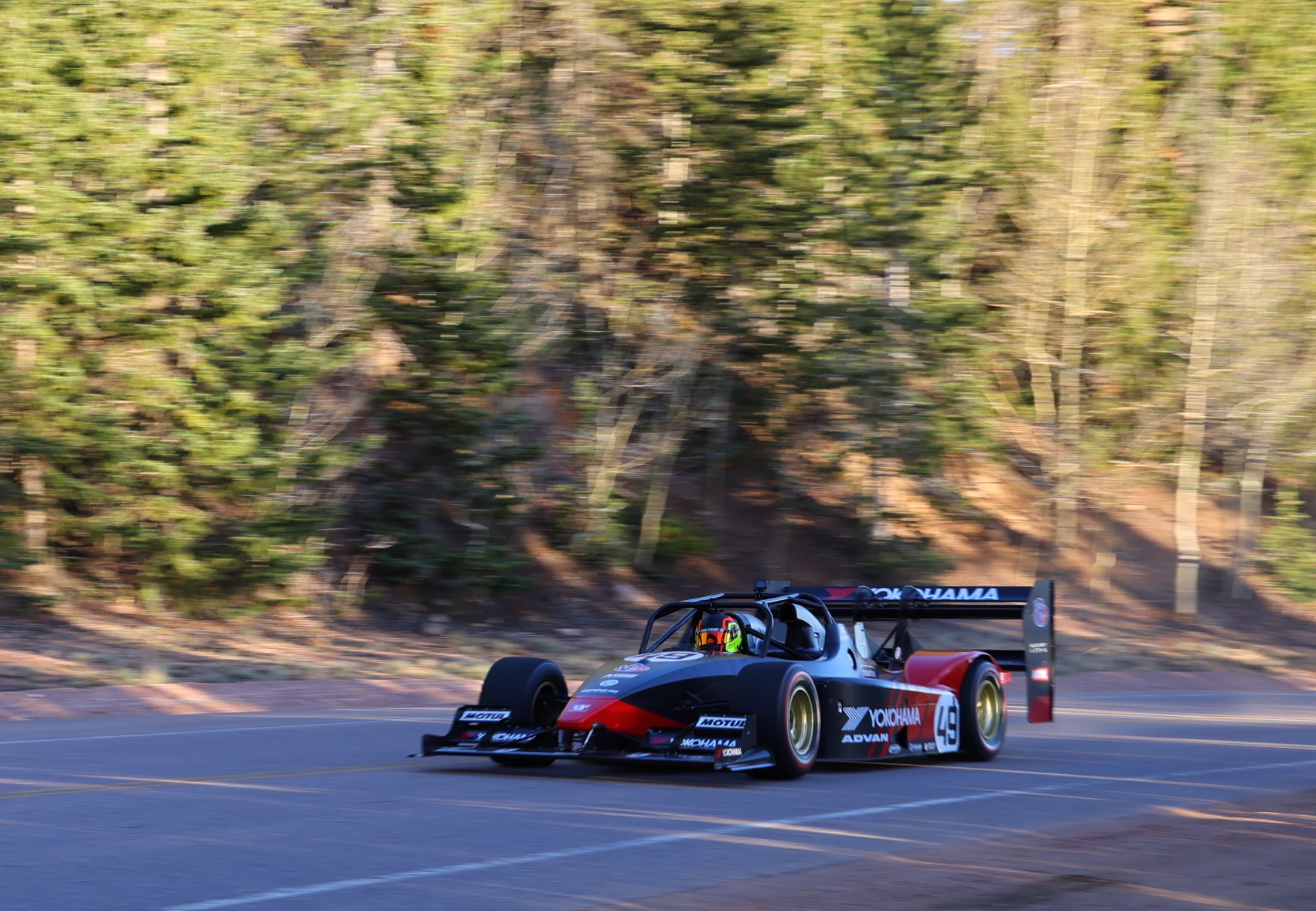 Yokohama Tire has announced its plans to celebrate the 100th running of the Broadmoor Pikes Peak International Hill Climb, including sponsoring and securing a position as the exclusive tire supplier of The Porsche Pikes Peak Trophy by Yokohama for the fifth straight year. All Porsche Cayman GT4 Clubsport vehicles in the class will be competing on ADVAN A052 tires.
Yokohama will field 20 drivers in multiple classes during the 12.42.-mile race, which is set for June 26 in Colorado Springs, Colorado. Yokohama will also unveil and race a new, environmentally sustainable derivative of the A052 tire, the company said.
"Yokohama has a long, highly successful history at Pikes Peak," said Fardad Niknam, Yokohama Tire's senior director of product planning and product marketing, "including overall championships and many records and wins in the electric vehicle class. This year, we'll have over 20 percent of the Pikes Peak field, which we believe will be the highest number of drivers running on one tire brand!"
Yokohama's driver list includes:
– Robin Shute: The 2021 overall champion and unlimited class winner will campaign his 2018 Wolf GB08 TSC-LT on special ADVAN A005 tires with the same specs as those supplied for use in the Japanese Super Formula Championship.
– Blake Fuller: He will pilot the Electric Performance/NRS 2022 Tesla Model S Plaid in the exhibition division on A052 tires with sidewalls made from sustainable materials. These tires replace the petroleum-derived butadiene rubber with biomass-derived butadiene rubber and have achieved a high recyclable material content.
– Levi Shirley: The 4400 Ultra4 race truck star and Team Yokohama member will be making his Pikes peak debut, driving the 2014 Campbell Ent Single Seat IFS car fitted with GEOLANDAR X-AT tires.
– Clint Vahsholtz: The 2020 overall champion and open wheel division winner will have A005/A006 tires on his Aston Martin V12 Vantage GT3 in open wheel class.
– Randy Pobst: The 2021 exhibition division champion will be driving the Unplugged Performance 2021 Tesla Model S Plaid shod with ADVAN A005/A006 slicks.
"We'll be highlighting the performance of our ADVAN tires on the mountain," said Niknam. "All the EV cars in action will be shooting for wins on ADVAN UHP or race tires, which have proven themselves time and again. We're excited to take on the mountain again on ADVANs."