News
Yokohama Tire Partnering with St. Christopher Truckers Development and Relief Fund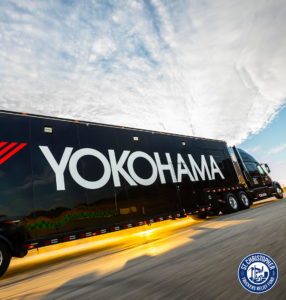 Yokohama Tire is partnering with the St. Christopher Truckers Development and Relief Fund (SCF) to help truckers and their families who have experienced an illness or injury that takes them off the road.
"As we collectively face the challenges posed by the outbreak of COVID-19, the country is looking for ways to support the unsung heroes who are working behind the scenes, such as the truck drivers, who are delivering the products necessary to help Americans maintain some sense of calm in this uncharted territory," said Alan Holtschneider, Yokohama's director of marketing. "Supporting the SCF during this critical time will help ensure that these drivers will have financial assistance available to them when they are in need."
SCF is a truck driver charity that helps over-the-road/regional semi-truck drivers and their families when an illness or injury has recently caused them to be out of work. In 2019 alone, SCF distributed $501,000 to 344 truckers and their families.
In addition to donating a portion of its April commercial truck tire sales to the SCF, Yokohama is hoping to raise awareness of the SCF and their mission. Without their assistance, thousands of truckers would face significant financial hardship during times of medical need.
"We cannot thank Yokohama Tire enough for their generous support," said Shannon Currier, SCF director of philanthropy and development. "What a blessing it is to see our industry come together to support the truck drivers that play such a critical role in our everyday lives. These men and women are the front-line heroes during this crucial time and we are honored to be here to support them when they need us most."
Yokohama has set up a link so individuals can donate directly to the SCF to help the truckers: Truckers Fund Donation. As a thank you, Yokohama will send a special rebate code to the first 500 people who donate $10 or more to SCF. The rebates can be redeemed on Yokohama tires purchased during the remainder of the year. For more information on the SCF and this special offer, visit https://truckersfund.org/yokohama.