News
Yokohama Tire Named Title Sponsor of 2021 Yokohama Drivers Cup USA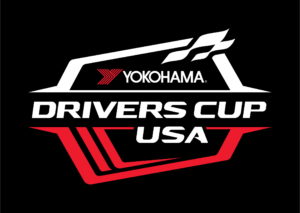 Yokohama Tire announced it is partnering with Competent Motorsport in 2021 to be the title sponsor and exclusive tire provider of the Yokohama Drivers Cup USA, an eight-race series featuring Porsches and Ferraris in separate run groups. The races will take place at venues such as Circuit of the Americas, Laguna Seca, Sonoma Raceway and Road America.
Yokohama and Competent were partners on the Drivers Cup series in 2007 and reunited in 2020 for the Porsche Sprint Trophy USA West, which will no longer be a series in the U.S. next year.
"We're thrilled to be continuing our relationship with Competent Motorsport on the new Yokohama Drivers Cup USA series," said Andrew Briggs, Yokohama Tire's vice president of marketing & product management.  "We know this will be a competitive and action-packed series, and we're confident our ADVAN race tires will once again exceed the expectations of a field full of experienced and talented drivers."
The races will feature multiple generations of Porsche GT3 Cup Cars, GT3 Rs and Cayman GT4, as well as Ferrari F430, F458 and F488 competing against each other.
"Competent Motorsport is extremely pleased to announce the continued support and participation of Yokohama Tire during our 2021 season to support two iconic manufacturers such as Porsche and Ferrari," said Gregory Franz, founder and president of Competent Motorsport LLC. "With the unsurpassed quality of the Yokohama ADVAN slicks, they bring uncompromised performance to enhance the drivers' racing experience that will make a difference to both marques for continued success on these platforms. Thank you in advance to our title partner for bringing the tires and the dedicated personnel to help our drivers and teams get the checkered flag."