News
Yokohama Tire Model Wins Red Dot Award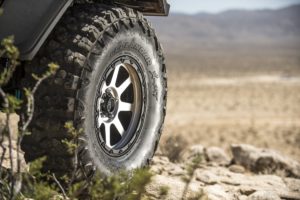 Yokohama Tire's GEOLANDAR X-MT has earned an esteemed 2019 Red Dot award in the Product Design category. The same tire received the Good Design award in December.
The X-MT is available in 15 sizes, from 17-inch to 24-inch rim diameters with outside diameters up to 40 inches. The extreme mud terrain tire is designed for rock-crawlers and trucks.
The Red Dot award appraises the best products created every year. The evaluation process is based on various judging criteria, including degree of innovation, functionality, formal quality, ergonomics, durability, symbolic and emotional content, product periphery, self-explanatory quality and ecological compatibility.