News
Yokohama Tire Fielding Pastrana, Foust at Crandon World Championship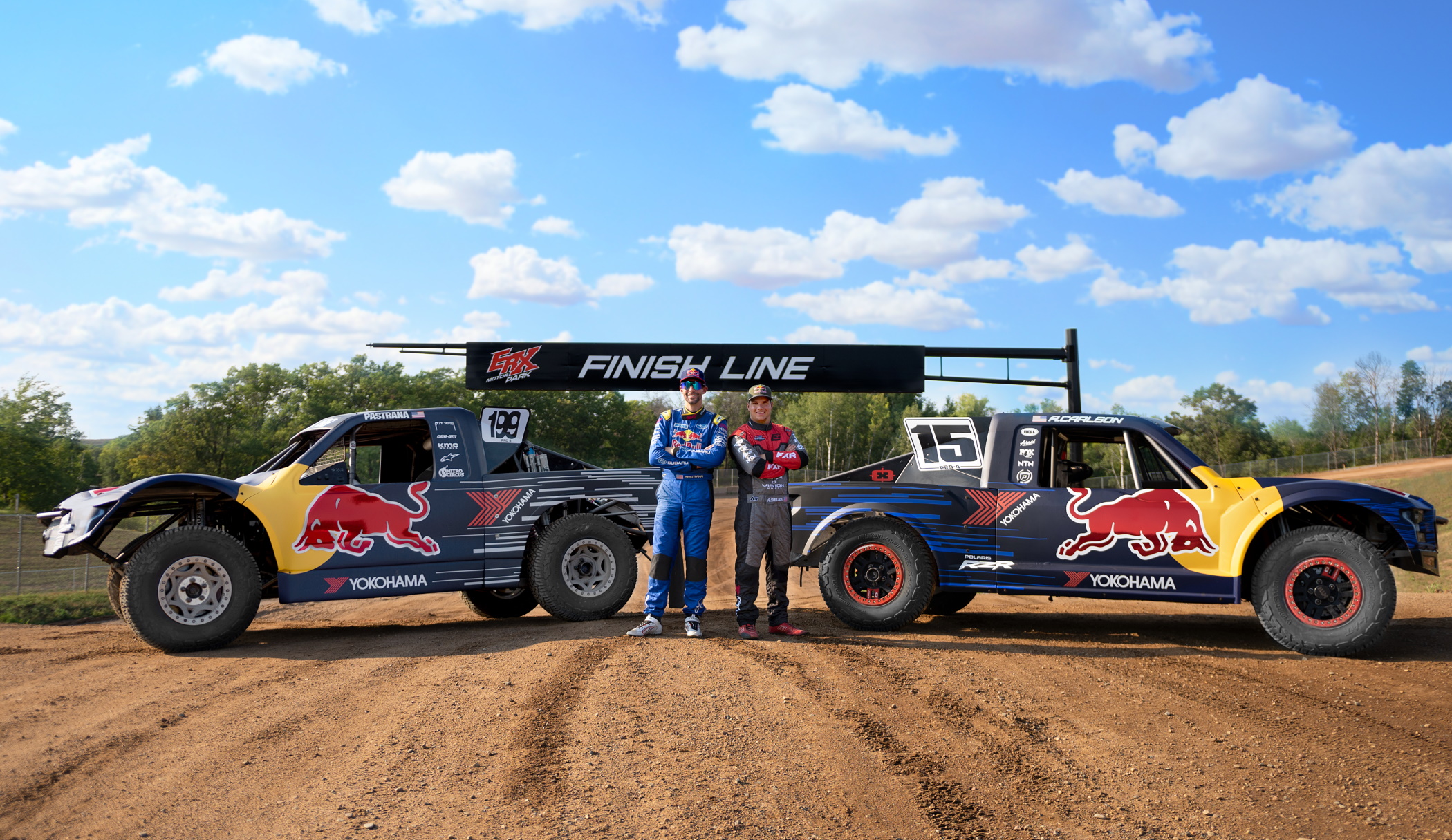 For the final short-course race of the season, Yokohama Tire is bringing in Travis Pastrana, Tanner Foust and Andrew Carlson to compete in the Championship Off-Road Series event at Crandon International Raceway in Wisconsin, Sept. 4-5, the company announced. Yokohama is the Official Tire Partner of Crandon.
Pastrana, Foust and Carlson, as well as Mia Chapman, Zach Szymik and John Holtger, are all Team Yokohama members and will be campaigning in different divisions on several different types of Yokohama's GEOLANDAR off-road tires.
In a partnership with Red Bull Motorsports, both Pastrana and Carlson will be on off-the-shelf GEOLANDAR X-AT tires in Pro-4 category. Crandon will be Pastrana's Pro-4 debut, while Carlson is currently third in season points. Carlson will also be going for back-to-back Crandon world championship titles in the Pro Mod SxS division on GEOLANDAR A/T G015 tires.
"Crandon is the biggest off-road event in the world and I couldn't be more excited to send it into the first turn with the best on the dirt and see what happens," Pastrana said. "I had an amazing experience driving the Pro-2 class at Crandon last year but with my all-wheel drive rally background, I've always wanted to drive the Pro-4 class. Andrew is a great friend and has helped me get up to speed as quickly as possible."
"There is more hype for Crandon this year than any year prior," said Carlson. "Adding Tanner and Travis to the roster is making it the biggest off-road race I have ever been a part of. I am excited to defend the world title in the Pro-Mod and looking to put my name on the list of Cup Race winners in the Pro-4. Team Yokohama is ready!
Foust, a multi-champion driver in Rallycross and Formula Drift, will make his Crandon debut in the Pro-2 class on X-ATs. "Crandon has always been one of those bucket list races for me," said Foust. "Yokohama was kind enough to offer up this opportunity, and with the help of Andrew Carlson's truck and crew, how can you pass that up? It's a super-stacked field in Pro-2 and, from what I've seen, an insane track. So, I'll be drawing on Andrew and Travis's experience to get up to speed as fast as I can, but at least I know I'm on the right tires."
"What an incredible lineup we have for Crandon," said Fardad Niknam, Yokohama senior director of consumer product planning and product marketing. "The Big House will be rocking with Travis, Andrew, Tanner and all our drivers competing on GEOLANDARS. Crandon's such an iconic off-road venue and we're thrilled to vie for championships during their famous Labor Day Weekend races."