News
Yokohama Tire Celebrates PPIHC Success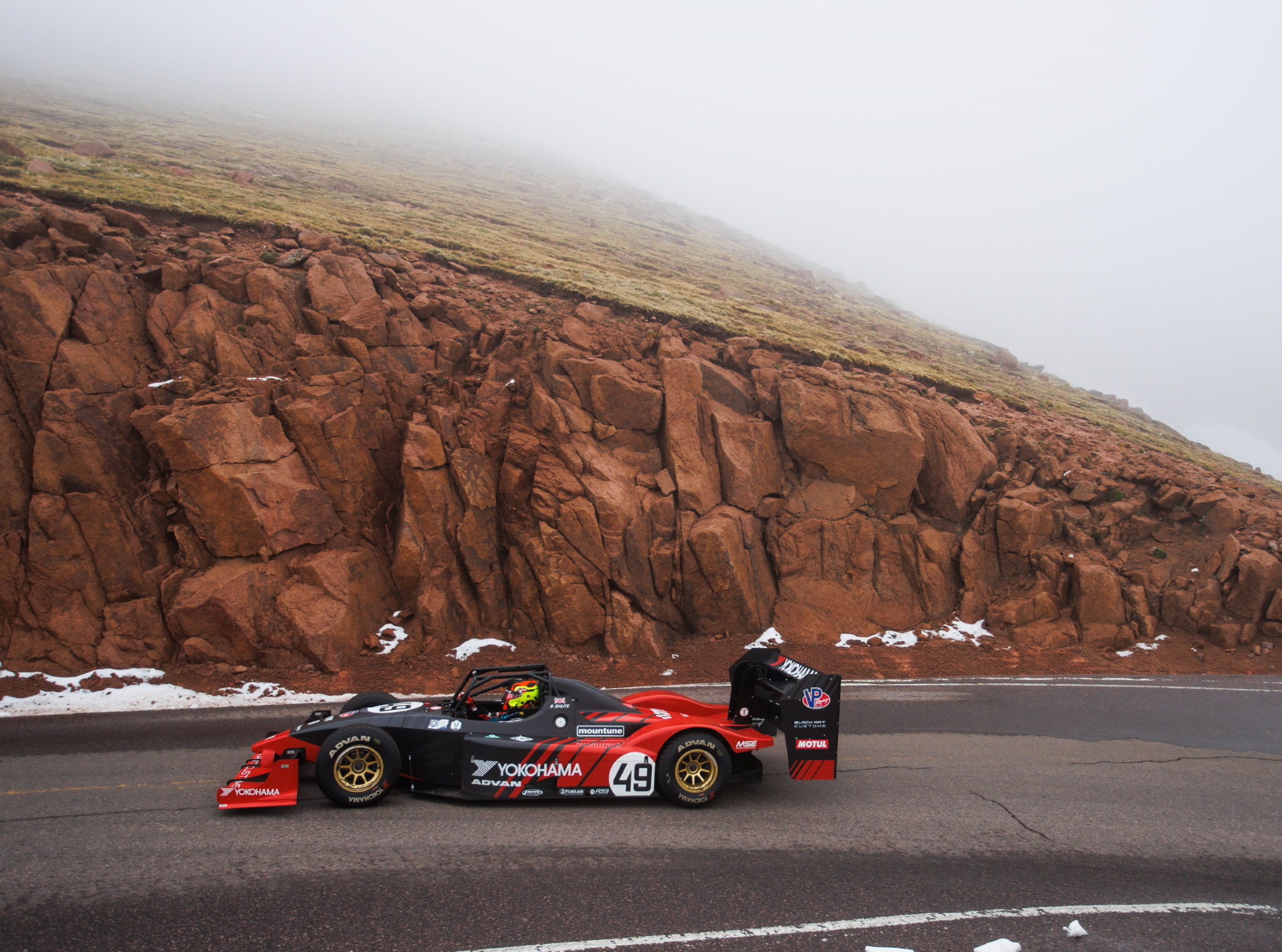 Yokohama Tire is celebrating its role in several strong performances, including the overall win, at the 100th running of the Broadmoor Pikes Peak International Hill Climb, the company announced.
Including Robin Shute's overall championship and unlimited class win, Yokohama drivers had 10 podium finishes (out of 18), four class wins and four of the top five overall finishers, the company said.
"What an incredible day," said Fardad Niknam, Yokohama Tire's senior director of product planning and product marketing. "We worked closely with Robin and all our drivers to make sure they had the right tires for the incredibly difficult weather conditions on the mountain, and everyone's hard work paid off. Congratulations to Robin and his team, as well as all our drivers. Job well done."
Running on ADVAN A005 tires, the two-time overall champion Shute claimed his third title in four years in his 2018 Wolf GB08 TSC-LT with a time of 10:09.525.
"The tires were incredible," Shute said after the race. "While everyone was struggling with tire temperatures, we just continued pushing and pushing on the Yokohamas."
Other first-place winners on ADVANS included:
David Donohue, time attack class. He drove his 2019 Porsche GT2 RS Clubsport (on A052 tires) to a winning time of 10:35.830.
Codie Vahsholtz, open wheel class: 2013 Ford Open (A005/A006™ tires), 10:38.259.
Cam Ingram, Porsche Pikes Peak Trophy by Yokohama class, 2020 Porsche GT4 Clubsport (A052), 11:22.691
Placing second for Yokohama were:
Daijiro Yoshihara, exhibition class, 2018 Tesla Model 3, 11:06.205.
Derek Boyd, unlimited class, 2008 Mitsubishi Lancer Evolution X, 10:43.511.
Paul Dallenbach, open wheel class, 2020 Sierra Alpha, 11:06.387.
Loni Unser (Pikes Peak rookie), Porsche Pikes Peak Trophy by Yokohama class, 2019 Porsche GT4 Clubsport, 12:55.774.