News
Yokohama Drivers Find Success at Pikes Peak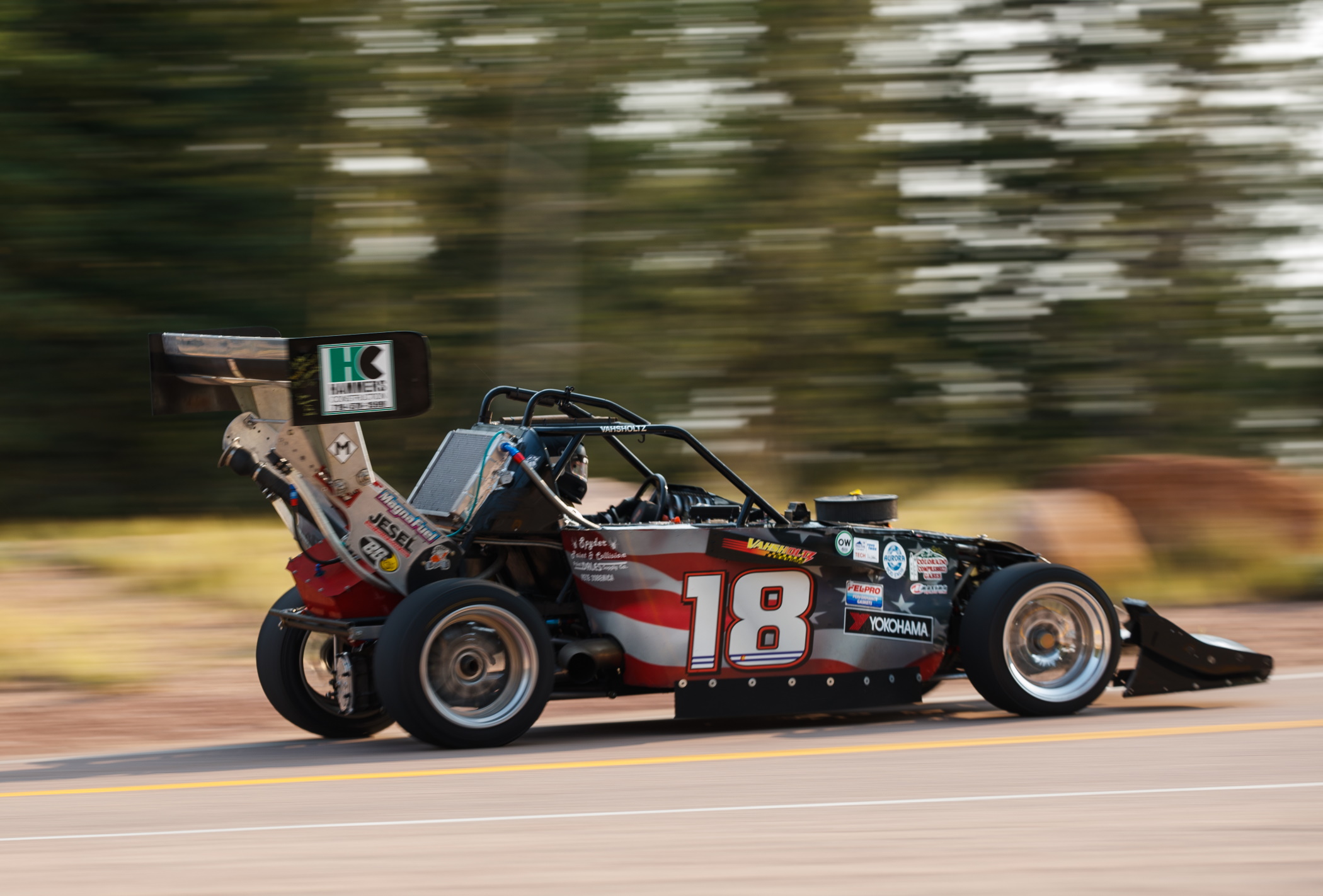 Yokohama Tire-sponsored drivers conquered the mountain on ADVAN tires last weekend at the Pikes Peak International Hill Climb. Veteran racer Clint Vahsholtz won the overall championship and the Open Wheel division, while Blake "Bilko" Williams captured The Porsche Pikes Peak Trophy by Yokohama.
Vahsholtz, driving a 2013 Ford Open shod with ADVAN A005 tires, covered the 12.42-mile Race to the Clouds in 9:35:490, setting a new record in the Open Wheel division. It was his first overall championship in 29 tries going up the mountain.
"Wow, king of the mountain," said Vahsholtz. "It feels surreal. This moment has been years in the making. I couldn't have done this without the never-ending support of my family and race crew. And thank you to Yokohama. The ADVAN A005 tires gave me the confidence I needed to push me hard as I could in the ever-changing conditions on the mountain. You can be sure I'll be on Yokohama tires when I come back to defend my crown in 2021."
Williams steered his 2016 Porsche GT4 Clubsport MR with iconic ADVAN livery and ADVAN A052 tires to the winner's circle in 10:52.622 in the Porsche Pikes Peak Trophy division. Williams celebrated the win in his typical irreverent style with a "shoey" – drinking champagne from his shoe.
"Man, what a week," Williams said. "So thankful to be able to take on the mountain for a second time, get redemption from last year, and win my class. The Yokohama tires kept me glued to the road in all the conditions the mountain threw at me. Stoked on the win and doing a shoey."
Other Yokohama-sponsored racers who reached the Pikes Peak podium included Derek Boyd, who finished 2nd in the Unlimited division with a time of 10:11.466, good for 10th place overall; Cole Powelson, 3rd in Open Wheel (9:37.449 – 4th place overall); and Fred Veitch, 3rd in the Pikes Peak Open (11:02.202). All drivers were on ADVAN A005 tires.
"We couldn't be happier with the way things went at Pikes Peak," said Fardad Niknam, senior director of consumer product planning and product marketing. "Clint, Blake and all the drivers were fantastic. Winning the overall championship is a remarkable achievement and we're proud to have done it on our legendary ADVAN tires."