News
Yenko Camaro Now Available at Chevrolet Dealerships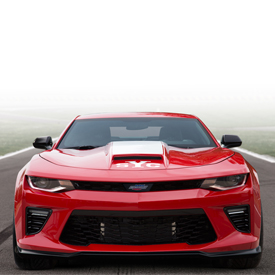 Specialty Vehicle Engineering Inc. has made its new 2018 YENKO/SC Stage II Camaro available at Chevrolet dealerships. The car is powered by a custom built 1,000-horsepower 416 C.I.D. (6.8L) supercharged LT-1-based engine.
Only 25 of these Limited Edition YENKO/SC Stage II cars will be built, and all will be based off the 2018 Camaro SS 1LE to take advantage of all the great performance features the 1LE offers, and properly balance the awesome power of the 1,000-horsepower supercharged engine.
Features of the car include Magnetic Ride Control, Electronic Limited-Slip Differential, Performance-Tuned suspension with unique bushings, springs and stabilizer bars, and a heavy-duty cooling system with engine oil cooler, dual outboard radiators, transmission cooler and rear differential cooler.
The YENKO/SC Stage II Camaro also includes Brembo Brakes with six-piston front calipers and 14.5-inch rotors, and four-piston rear calipers with 13.3-inch rotors, giving it precise braking, while resisting fade, according to the company.
The 1LE front splitter and rear spoiler increase down force to keep the YENKO/SC Stage II firmly planted at speed, while the Recaro Performance Seats keep the passengers planted in position. The 20-inch Torque Thrust wheels are all reminiscent of the original YENKO/SC cars.
Each of these 25 vehicles will be numbered, and include a manufacturer's certificate of origin.