News
Yakima Acquires Road Shower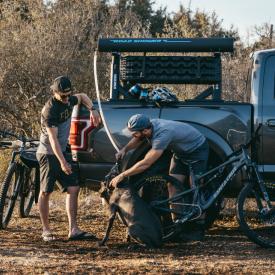 Yakima, producer of recreational cargo management solutions and outdoor specialty products, announced that it has completed an asset acquisition of Road Shower, manufacturer of on-vehicle outdoor recreation water transport systems. Through the acquisition, Yakima will take ownership of Road Shower's intellectual property and existing inventory as it works to transition production to its own facilities.
"We are thrilled to add Road Shower's proven products to our ever-growing portfolio of industry-leading racks, cargo boxes, and outdoor specialty equipment," said Yakima CEO Ryan Martin. "Road Shower is a natural fit for us in that it fulfills specific needs for a wide range of Yakima customers and facilitates greater enjoyment of the outdoors."
"After four years of exploring options with Yakima, I couldn't be happier to hand the Road Shower reins to such a forward-thinking, innovative group of people," said Road Shower founder Joel Cotton. "I take comfort in knowing that the products I put so much into developing and bringing to market are now in such capable hands."
Road Shower is available in 4-, 7-, and 10-gallon capacities.
Road Shower will be available for purchase beginning December 12.